DATE
TAGS
AUTHOR
VIEWS
BYOD Schemes and Remote Working: Productivity or Distraction?
Bring your own device, or BYOD, schemes and remote working options are popping up at progressive work places across the country, especially with new companies and startups. Traditional office hours are being defamed by the growing magnitude of the four-hour work week fantasy and the rise of startup culture. While society changes with every generation, there are always pros and cons, and we have never been this technologically advanced as we are today, leading us down a road of pros and cons we have never before seen.
Company culture has changed in a massive way. We no longer live in the age of the 9-to-5. Work has bled from 8 hours a day to 24 hours for many people. You take your work home with you and it's with you on your commute to work, from work, at the dinner table, and just before bed and right after you wake up. Most of us as soon as we wake up, pick up our phones to check for missed calls, emails and social media, and this happens before we even allow our brains to wake up properly. As a society, we no longer have workplace boundaries like we used to 30 years ago.
Today, two initiatives have risen to the surface with startup culture slowly morphing into work culture. BYOD and remote working are not foreign concepts to the working world as they have existed for some sales departments for decades, however, they are fairly new to office staff. We are going to explain them and you can decide on whether they work for your company.
BYOD: Sensible or short-sighted?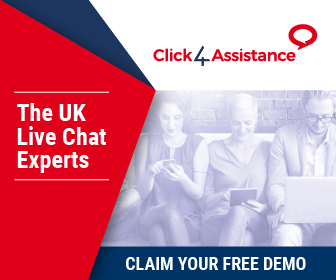 BYOD, or bring your own device, schemes have introduced themselves into our current working world as technology develops. But with all things, BYOD has its good and bad points. We all have smart devices, personally and professionally. Some of us have two, one for work and one for life. For a business, a work phone is usually given to those members of staff to who need to speak with clients, and manage email remotely. In the same vein, some staff members require laptops, vehicles or other technology to help them get the job done. When you add this all together, you can see how expensive a new hire can be for some companies.
As a result, some companies, especially startups, offer an incentive for a BYOD, or even BYO-Car, scheme, saving the company the initial overhead and allowing them to hire the staff they need more easily without the investment into equipment. This can come at the price of security, according to some IT experts, since the staff would be accessing company records from an unsecured device. For companies with stricter security regulations, a BYOD scheme may not work for some staff members, but for those companies who use web-based SaaS (software as a service) systems, a BYOD scheme would be okay. A BYOD programme can reduce overheads and reduce the company's carbon footprint.
Remote working: Practical or distracted?
Work is no longer confined to an address, thanks to the progression of internet technology and software. Many tasks can now happen from anywhere in the world, as long as you have a laptop and an internet connection. While many mental health experts would argue that the rush of commuting and the pressure and distractions at an office can have a negative impact on a team member's stress and anxiety levels, remote working is not favoured by many offices, as management loses control on when staff are working. However, many project based or target driven roles, like development, sales, and creative roles, do not always require an office environment and can be successfully executed outside of an office building.
Sometimes, roles that require deep thinking can be executed better away from certain work distractions, and these staff members can be more productive while working at their peak performance times, rather than within restricted hours. Now the downside is while some people can easily work remotely, some have many distractions at home and it may end up being less productive than in an office. Some people need structure, some don't. This isn't the same with all roles, and should be considered on a case-by-case basis. Remote working perks can make those key role more productive as they are less stressed and tired and the company can benefit from more quality work, which is what every business would like to have.
Productivity and bottom lines
Every company wants to be more productive and save money. Sometimes, you can have both, if you have successful remote working and BYOD programmes. Sometimes it works, sometimes it doesn't, but the key is to be open and trial the programmes with team members who have earned those perks. Remote working for a team member could be the equivalent of a salary bonus, which does not cost the company anything more, and they could get a better result from this team member. BYOD programmes can save a company thousands of pounds every year if done correctly.
Speaking of productivity, how productive is your customer service? Click4Assistance can instantly make your customer service more effective and productive with live chat for websites, artificial intelligence and social media integration all in one fully customisable desktop dashboard. If you're interested in deploying Click4Assistance, the UK's premier GDPR compliant live chat software solution, to increase your business' productivity for 2020, give us a call on 08451235871 or send an email to theteam@click4assistance.co.uk and one of our experts will be with you right away. Not ready to reach out yet? Discover how it works, try a demo, or better yet, try Click4Assistance completely free for 21 days.