---
Messaging
Click4Assistance direct message system allows communications from a multitude of external instant messaging (IM) systems to be managed alongside your web chats in one complete omni-channel communication platform.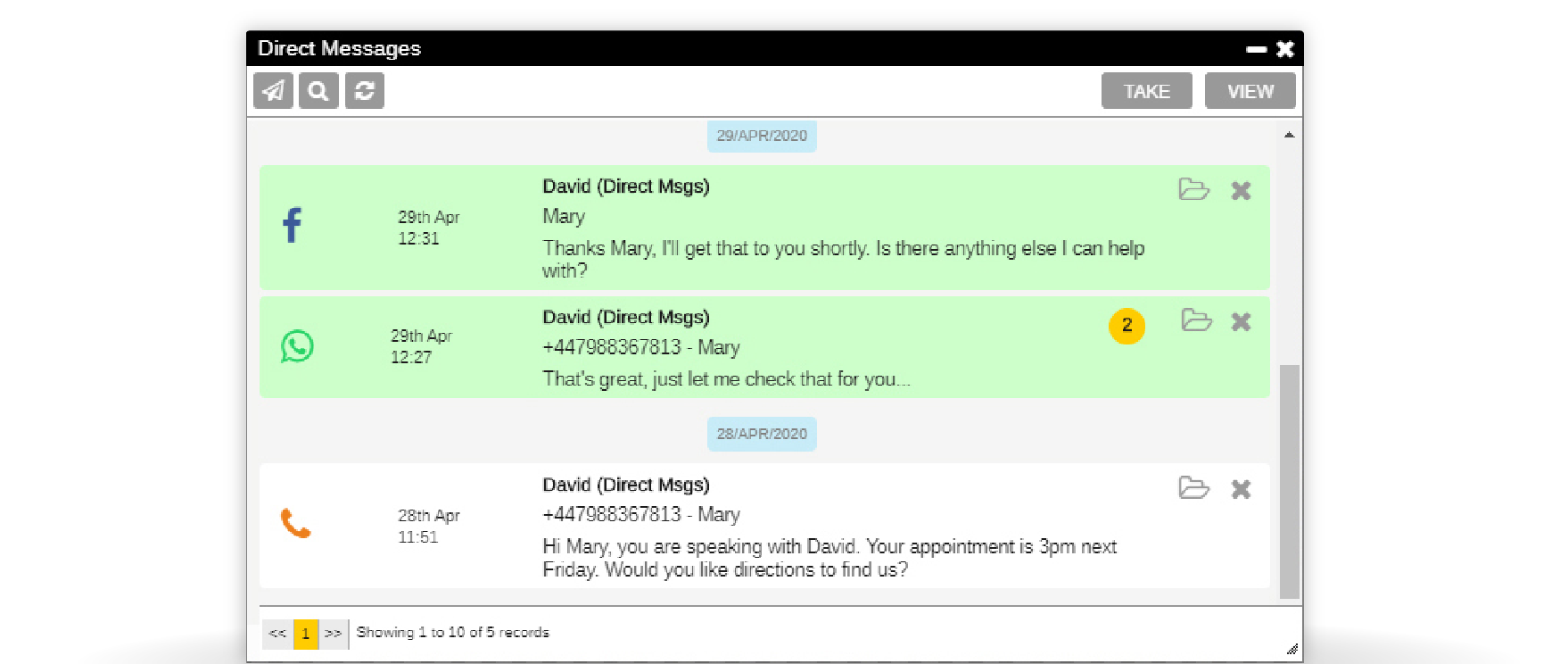 Direct Messaging
Seamlessly integrated within Click4Assistance's unique dashboard, all incoming communications are handled in one place ensuring agent efficiency and usability are maintained.
Incoming messages can be routed to specific or multiple departments depending on the size of your organisation. You also have the ability to automatically send welcome and unavailable replies based on your agents availability.
Facebook Messenger
Allow Facebook users to communicate with your business using web and application based Facebook messenger.
The agent and Facebook user can transfer files to each other via our secure quarantine servers.
Facebook users can send thumbs-up, photos, stickers, gifs, emojis and even take a photo in real-time.
Use message templates to notify users when certain events occur, such as a change to their account, a post purchase update or a confirmed event.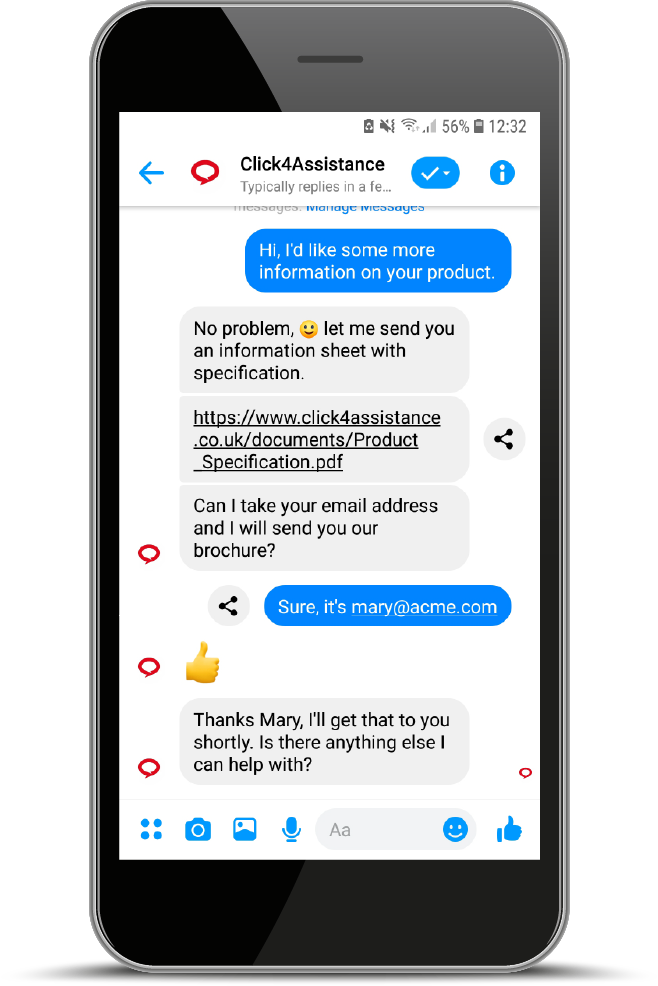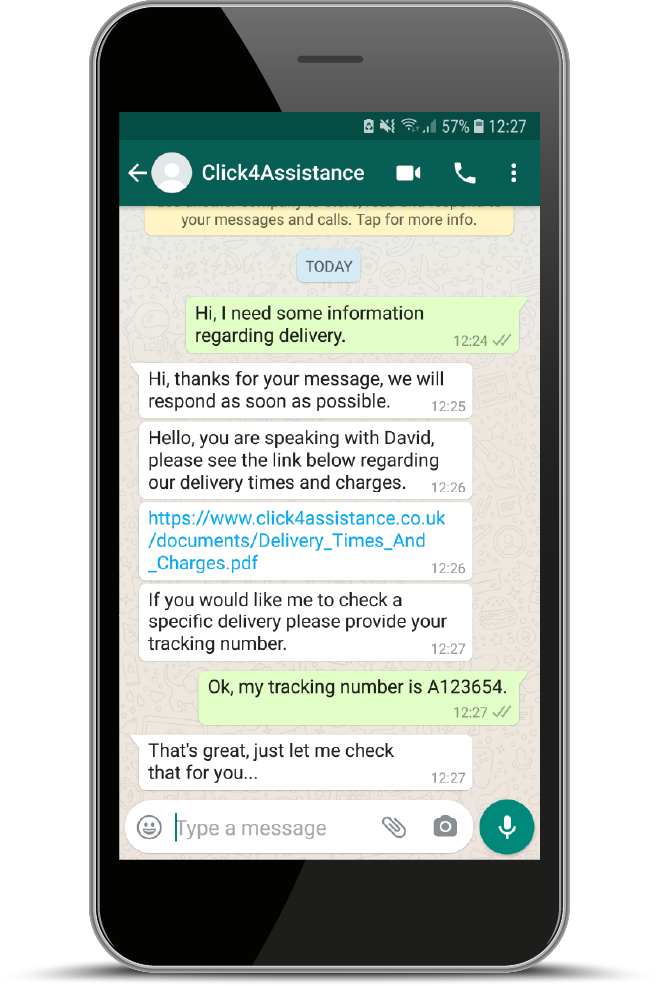 WhatsApp
With over 1.5 billion monthly active users, communication via WhatsApp Messenger is essential.
Have your own dedicated WhatsApp phone number, and promote it to everyone!
WhatsApp users will see your business name when they search for your company and engage using the WhatsApp platform.
Send pre-approved templated messages to provide notifications and updates to your customers.
SMS Text Message
Everyone can send and receive SMS text messages. This communication method ensures your message is received.
Have your own dedicated SMS phone number, and promote it to everyone!
Users don't need to download any specific apps, all mobile phones allow SMS as standard.
Send SMS notifications to your customer base.
Messaging API
Using the Click4Assistance Messaging API, any solution has the ability to fully integrate 2-way communications with the Click4Assistance direct message system.
Complete flexibility using secure REST APIs.
Easily push data relating to the chat from a specific solution into Click4Assistance.
Check availability and notify agents when the chatter is typing or they have ended the session.
NOT JUST LIVE CHAT SOFTWARE
Multiple communication channels in one complete solution, developed and supported in the UK making it fully compliant for UK businesses. Use the links below to discover more tools and functionality available within the solution.
Web Chat In Your Industry
See how live chat can improve your online communication with our industry specific customer examples. Simply select your industry below to learn how our software benefits businesses in your sector.