DATE
TAGS
AUTHOR
VIEWS
Roll Up, Roll Up, for Click4Assistance Travel Industry Live Chat on Website Webinar
Click4Assistance has been working with the Travel Industry for years, aiding organisations to adopt live chat on website software that instantly connects travellers to travel companies. Helping to answer enquiries about bookings, hotels and flights, even things to do, swiftly and to the traveller's convenience.
4 years after initial implementation Discover the World are successfully using the Click4Assistance software on multiple pages including trips to the Northern Lights, customising the button on each page to fit seamlessly. With a lot of information to convey, they implemented live chat on website software to support visitors with their choices and ensure they were getting the best package suitable for their requirements.
Click4Assistance has been working with other Travel Companies including; Orbital Travel, Easy Breaks and Travel a la Carte, to apply live chat into their website strategies.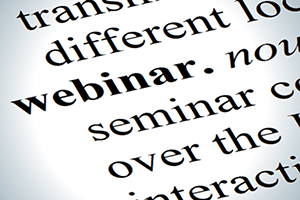 Following the success that our Travel customers are experiencing, Click4Assistance's Travel Co-ordinators will be holding a short free webinar over 4 sessions to share their knowledge to the following agenda:
Introduction to our Travel Co-ordinators
Overview of Live Chat on Website Software
How Live Chat on Website Software benefits the Travel Industry
This Webinar will be taking place on 10th and 18th May at 10 am or 3pm on both days, choose which date and time suits you and book quickly, as places will go soon! To save your space simply follow the link below:
www.click4assistance.co.uk/webinarregistration
Our Travel Co-ordinators look forward to speaking with you at your chosen webinar, however if you have any questions in the meantime, please feel free to contact our team on 0845 123 5871 or by email to theteam@click4assistance.co.uk.