Top 8 live chat answering services
We live in an increasingly digital world, and this means that demands are changing all of the time.
Live chat is something that is expected, rather than being a desirable addition to your website.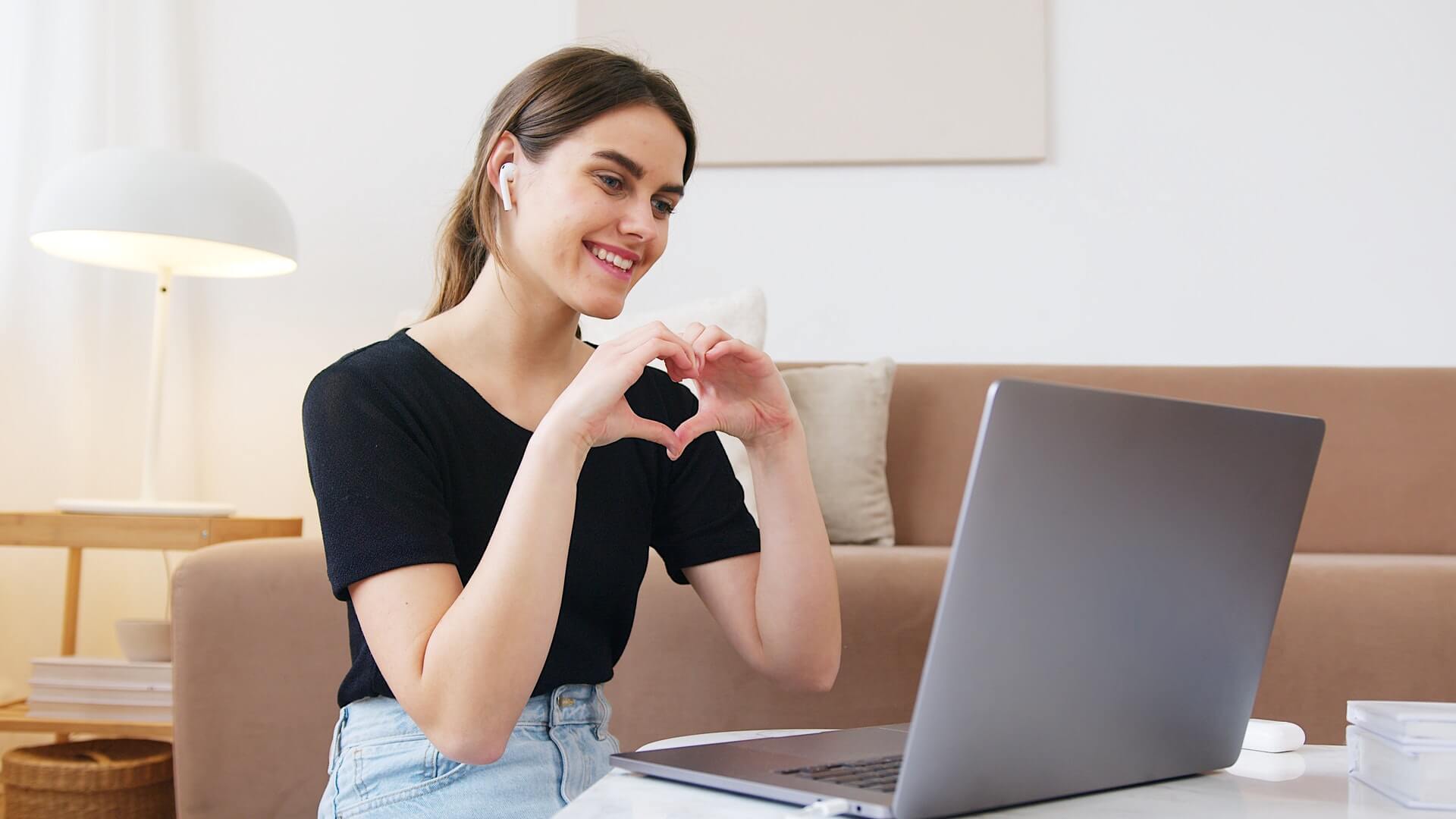 This enables you to have real-time conversations with customers and potential consumers while they are on your site. It is convenient, quick, and customers love it because it is 100x faster than any other type of digital service channel.
Why live chat is used in a B2B environment
There are many reasons why businesses are making the most of live chat in a B2B environment. This includes the following:
You can increase sales - If someone has a question about your service or product, you will be able to answer it immediately, so you don't lose a sale.
Lower support costs - In traditional call centres, a customer service agent will handle both email requests and phone requests, yet they can only handle one at a time, which is inefficient. Live chat means numerous customer requests can be dealt with at once.
Gain a competitive advantage over your rivals - Not all websites use live chat today, which is why it is vital to get ahead of the competition.
Understand customer needs better - An essential part of any sales process or marketing campaign is to understand your buyer's needs and then supply them with the right solution for them. A live chat answering service enables you to do this.
Build trust with customers - When you walk into a physical business, you have the chance to build a rapport throughout the sales process. This helps to make a sale because it establishes trust. You weren't able to do this online, but now you can thanks to live chat.
Satisfy your customers - Live chat offers a great way of providing a memorable experience on your site and enhancing customer support.
The benefits of website chat outsourcing
Using a live chat answering service, such as the one offered by Click4Assistance, will ensure that you have a link between technology and resourcing. A managed service provider will ensure that you have the best live chat set-up for your business, as they will work with many different chat answering services.
They give your business a face and unique yet consistent voice. This is vital when branding your business and dealing with customers. They will also be able to ensure that your live chat agent service is installed securely and that all data is safe.
Top live chat answering services
There are lots of great options out there if you are looking for a live chat operator service, so let's take a look at some of the best in further detail.
1. Click4Assistance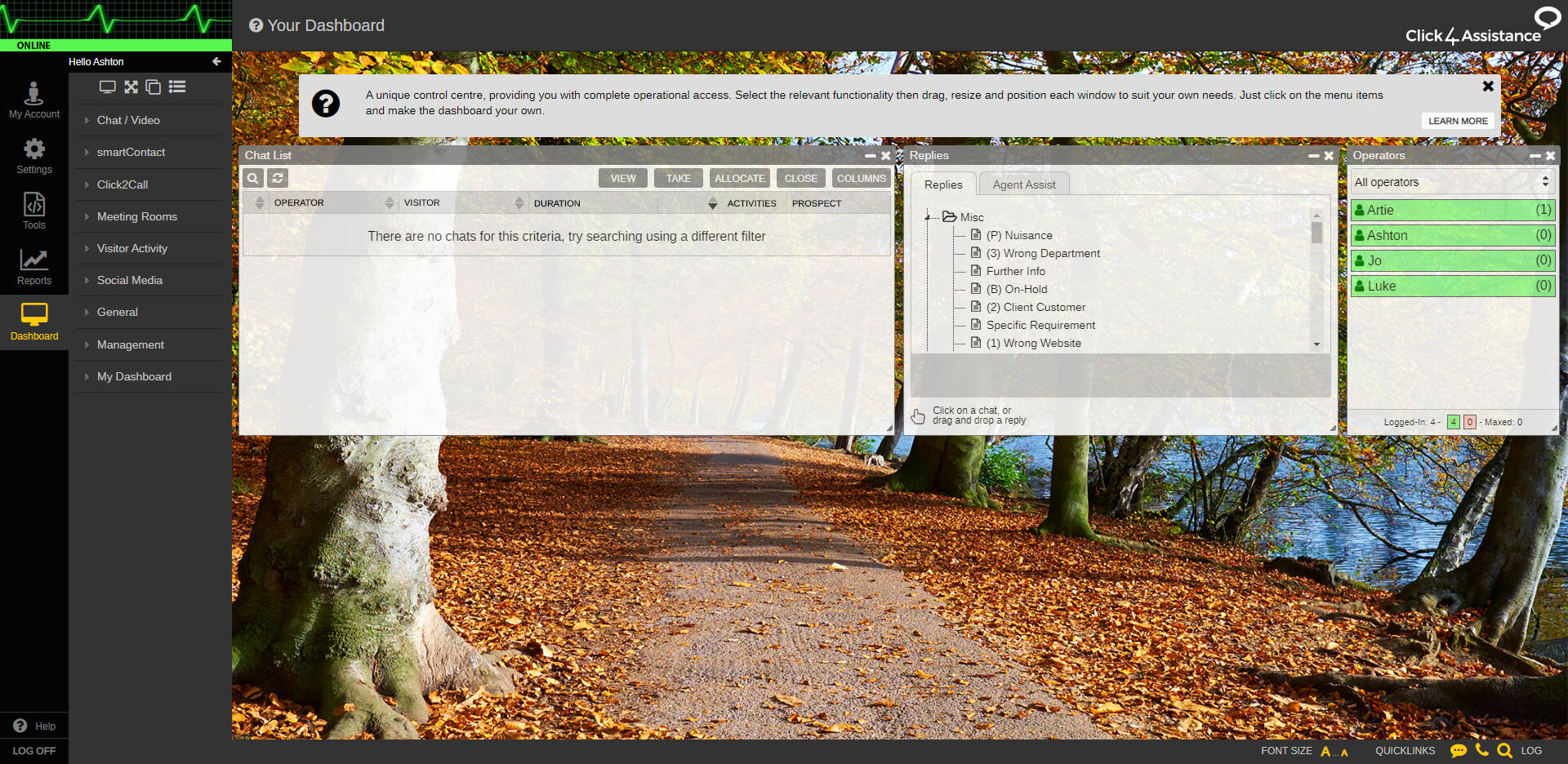 There is only one place to begin, and this is with Click4Assistance. Click4Assistance is an excellent choice because they offer the option of connecting to a wide range of live chat providers. This means that you are going to end up with the best live chat system for your needs specifically, rather than being pushed in one direction.
They offer both proactive and reactive live chat services. Proactive chat enables you to engage with visitors based on rules you have defined, or manually push invitations while they browse your site. Reactive chat involves using your own chat button design, enabling visitors to begin an online conversation while browsing your site.
With Click4Assistance, you're not just getting live chat software. You get more than this! Click4Assistance offers numerous communication channels in one complete solution, developed and supported in the UK. This makes it entirely compliant for businesses in the UK.
Click4Assistance makes it possible for you to improve response rates, as you can see what visitors are typing in real-time with the ghost text functionality. This enables the live chat agent to prepare how they are going to respond, as well as having access to a library of predefined replies, including suggested 'AI' chatbot assistance.
Read more about the Click4Assistance Managed live chat service.
2. Face For Business

Another option to consider is Face For Business, which is a solution that can be used with Click4Assistance.
Their service is straightforward. They will have a chat with you about your business. This includes finding out the ideal outcome for live chat, as well as frequently asked questions. It is always essential to speak in-depth with the live chat provider so you can be sure that they understand your business.
They will then provide your website host with the correct code so that their service can be added to your website.
If you're looking for a simple solution that does exactly what it says on the tin, this is a good choice. Face For Business keep it simple and professional. As their name indicates, they recognise that they are representing your company, and this is what they focus on.
For more information, visit https://ffb.co.uk/
3. Your Business Voice

Your Business Voice is another option for anyone who is looking to outsource the live chat element of their business. When you go down this route, you know that an experienced customer service professional is going to be dealing with customer queries.
Not only is this a great way to respond to customers at all times, but you can enhance the level of support that is available to your customers. You know that experienced customer service agents are going to be catering to your viewers' needs with this live chat agent for website requirements.
For more information, visit https://www.yourbusinessvoice.co.uk/
4. Uniquest

As is the case with Your Business Voice and Face For Business, Uniquest is one of the solutions that can be used alongside Click4Assistance.
Uniquest focuses on handling chats for universities, mainly from international students. A lot of students have many questions when going to university for the first time, yet they don't know how to get the answers they need. Adding a live chat service to your website can make a massive difference, ensuring new students get the help they need and enabling them to settle in properly.
Live chat can also be used as an excellent tool to drive recruitment, as well as answer questions about the course.
Uniquest understands the university model, and so they have the right experience to provide the level of service you need.
For more information, visit https://www.uni-quest.co.uk/
5. Chat Outsource

Chat Outsource is an end-to-end, fully managed, live chat support that is used in more than 100 countries.
What makes Chat Outsource such a great choice is the fact that it comes with a wide range of features, helping B2B businesses to make more intelligent decisions.
You will get powerful analytics at your fingertips with Chat Outsource. This includes information on the following:
Visitor tracking - Your site visitor's location will be monitored closely so that the right level of service can be provided. They chat agent will be able to see if the visitor is overseas, in the UK, or your local area, enabling them to serve your customers better.
Real-time reporting - You will get real-time reporting to your email, as well as a chat transcript and the visitor's complete information once the chat has ended.
Using unused chats is another helpful feature. Any unused chats from the previous month will be carried forward to the next so that you can save more.
Not only does Chat Outsource provide powerful insights that enable your business to make more intelligent decisions, but you can engage with visitors in a more personalised way.
This includes offering targeted support, as well as being able to identify returning visitors so they can be greeted with their name. This is imperative when building strong relationships in a B2B environment. You can post a tailored greeting, which can be an effective way of beginning a conversation.
Unlike a lot of other chat providers, customised training is part of the service that is offered by Chat Outsource. This means that a training program is going to be created based on your business needs, ensuring that all of the conversations and responses would be in line with what you would expect in reality.
Finally, if you are looking for a live chat agent for multiple websites, this is something that Chat Outsource supports. This makes them an excellent option to consider if you have a diverse business or you manage a number of sites.
For more information, visit https://www.chatsource.com/
6. HelpSquad

HelpSquad is a live chat company that is based in the U.S. they provide 24/7 live chat support for companies of all sizes, helping you to generate more leads and increase your sales conversion rate.
Signing up with HelpSquad involves a three-step onboarding process:
Firstly, live chat messaging guidelines will be put together by their team of in-house copywriters. They will ask you some questions about your brand, business, and tone to put these guidelines together.
After this, a Squad Leader is going to discuss the guidelines with you to make sure you're happy.
Finally, they will begin interacting with your consumers. You can read the logs and provide any feedback should you want to make changes.
Their live chat software has won awards, which is always a good indication of quality. They collect visitor feedback, conversion tracking, and social network integrations. You will also get enterprise-level reporting so that you understand how effective your live chat service is and where improvements could be made.
You're also going to get SMS support included. This means that customers can text your business to have their queries handled. Making your business available to your consumers via another means is always going to enhance your customer support and the brand image you project.
Facebook integration is available. The live service agents at HelpSquad can capture your business page messenger interactions on Facebook. Your business is communicating with customers via as many channels as possible, as well as gathering powerful data.
One of the best things about HelpSquad is the fact that you can use their service risk-free. With their no-obligation, 14-day free trial, you can try out their service and all of the features to make sure that it is right for you before you commit further.
For more information, visit https://helpsquad.com/
7. AnswerConnect

Another live chat service that comes highly recommended is AnswerConnect. AnswerConnect is well-known in the industry for providing a vast range of customer support services, and web chat is another one of the services they offer.
There are several great features you will get with their web chat package. This includes being able to review your chat transcripts online to ensure that you are happy with the way that customer service agents are interacting with your consumers, as well as enabling you to make some suggestions.
AnswerConnect also tracks visitor activity so that you can get a better insight into those interacting with your website. You can tweak your approach as well, either waiting for customers to chat or popping up and proactively chatting with site visitors.
To ensure that your live chat service fits in with the appearance of your website, AnswerConnect provides a customisable design. This means that you can add your brand colours and logo to the web chat widget with ease. After all, it is essential to ensure that your customers have a seamless web chat experience.
It is also straightforward to add the live chat widget to your site. All it takes is a single line of code. If you handle the development side of your website, this is something you will know how to add with ease. If you outsource this element of your business, all you need to do is provide your web designer with the code that has been generated.
Flexibility is undoubtedly the name of the game when it comes to the AnswerConnect offering. Not only do they have a team of customer service agents who will handle your customer requests, but you also can log into the Client Web Access area and handle chats yourself as well.
Like the other services that have been mentioned, powerful analytics are possible too. This is offered in the form of an analytics code that comes with your chat widget. This gives you the ability to use one of several platforms to track the interactions that people have with your site visitors. Google Analytics is the platform that most people will choose. This enables you to see who is chatting to you, how they reached your chat widget, what they are interested in, and a wealth of other useful information.
If you're not tech-savvy, the thought of using AnswerConnect may intimidate you with the mention of code and having to go about tracking data yourself. However, this is why it makes sense to team up with a managed service provider so they can handle all of these elements for you.
For more information, visit https://www.answerconnect.co.uk/
8. Rapid Live Chat

We also recommend checking out Rapid Live Chat when searching for the best chat service for your company. This is a staffed live chat service that is scalable and delivers 24/7 support to customers via your website.
The set-up process is straightforward with Rapid Live Chat, and you have several plans to choose from. You can opt for a set amount of chats per month, or you can opt for unlimited chats, ensuring that your customers' needs are always catered to, even during the busiest periods on your website.
You can set up Rapid Live Chat to suit the aims of your business and your customer's needs. For example, Rapid Live Chat offers many approaches, from website optimising to handling complaints. Let's take a look at them in more detail below:
Is there a problem I can assist with? There is nothing worse than having a complaint from a customer, but how you handle complaints makes all of the difference.
Can I get someone to call you? If you are not available at the moment, you can ensure that you do not lose a customer by scheduling a call back.
When is the best time for you? Organising appointments and seeing these appointments through is another part of the service provided by Rapid Live Chat.
What sort of amount were you thinking of spending? You can help to match people to the right deal for them, which can be especially beneficial if you have a broad range of products and/or services on your site.
Do you need some help? Maximising what people buy and assisting them through the checkout process is another part of the process!
Can I help you find something? If the software notices that the customer's interaction with your site appears that they are struggling to see what they need, they can assist with this, ensuring the person finds their way rather than leaving your website.
Can I give you a hand with that? Ensuring that the visitors to your website find what they need quickly and efficiently is imperative to business success.
For more information, visit http://www.rapidlivechat.co.uk/
Final words
So there you have it: an insight into some of the best website chat outsourcing services that are available today.
There is no right or wrong answer when it comes to choosing a live chat answering service. It is all about understanding your wants and finding a provider that aligns with these.
At Click4Assistance, we can help you to understand what service provider is going to be right for you, and we will manage your website's live chat facility to give you full peace of mind.