Add a Chatbot to Your Website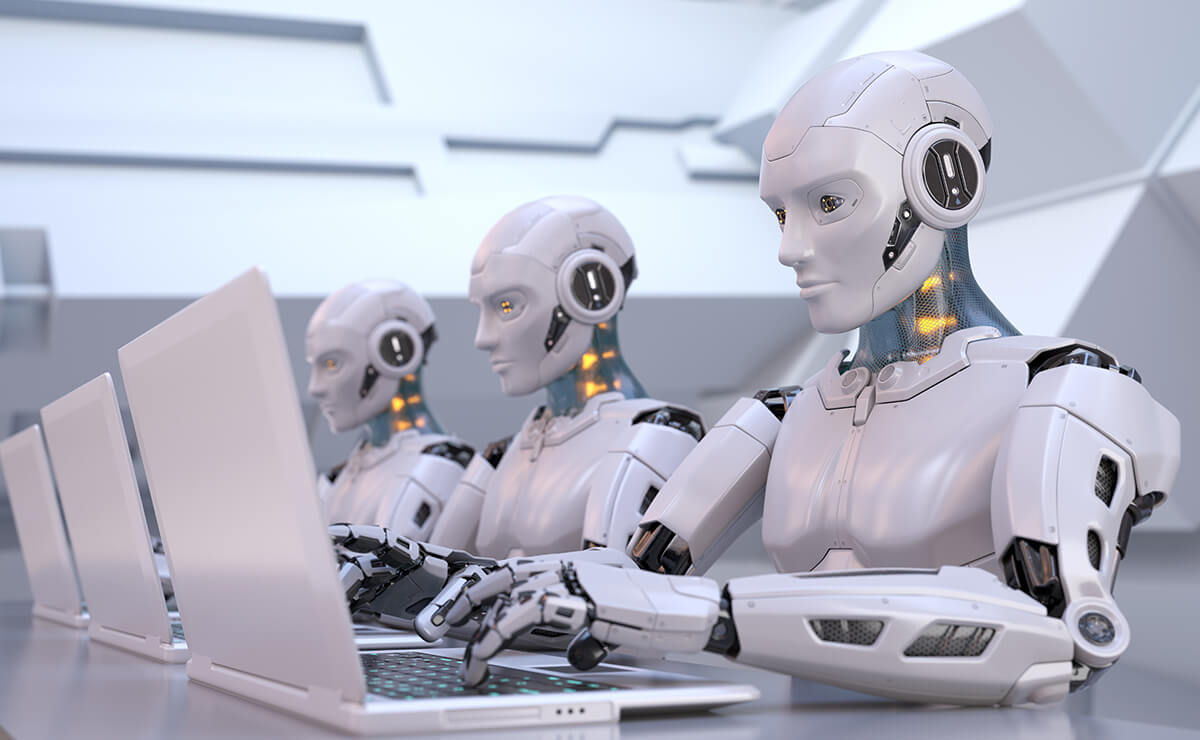 Ever since the first chatbot was created all the way back in 1966, the technology has rapidly developed to what we see today. Officially becoming one of the most fundamental digital tools used within businesses, it can be used to boost customer service levels, whilst providing them with a cost-effective option that they can rely on.
The popularity of chatbot integration has allowed the market to grow exponentially, with predictions that it will be worth an incredible $454 billion by 2027. This number showcases why there is no better time than now to discover the power of chatbots and how they will transform your business.
By using state-of-the-art AI technology, chatbots allow conversations between your business and customers any time of the day. No longer will they have to wait to receive an answer for their query; they now experience instant gratification regardless of where they are located in the world.
However, a boost to your customer service isn't the only benefit that you can reap from this extraordinary software. The insights that you can get from data collection will be indispensable for your business in the long run. Giving you the ability to listen to your customers and act upon what you have learnt, you will be able to deliver new products and services that align with your customer's requirements.
What is ChatBot Software?
If you're looking to add a chatbot to your website, then it's important to recognise the difference between the software that is available. At Click4Assistance, we offer the two main types of chatbots – the advanced Natural Language Processing chatbot software and the data collection chatbot software. Read on to find out more information about each type.
Advanced ChatBots - NLP
Natural Language Processing (NLP) chatbots have built-in technology that allows them to interpret and act upon what customers say to them. Understanding the meaning of a question in a variety of ways, it can then respond accordingly. Without Natural Language Processing, a chatbot will be unable to differentiate various responses – leading to confusion or stilted answers.
A critical function within any website, this type of chatbot will allow customers to connect with your business in a more human way – something that is becoming more and more important within the business world. They will no longer feel as though they are communicating with a robot – now they will receive helpful responses that will feel as though they are coming from a person, rather than a machine.
Overcoming natural communication barriers, it won't impact the interactions that customers have with chatbots. For example, if a customer is talking to a standard chatbot and they accidentally misspell a word, the chatbot might not be able to interpret what they are saying correctly.
However, with a chatbot that has advanced Natural Language Processing capabilities, it will be able to identify these grammatical errors and be able to respond correctly despite these mistakes.
Simple ChatBots - Data Collection
Another type of chatbot that you can easily integrate within your website is a data collection chatbot. As mentioned above, chatbots aren't only useful when it comes to interacting with customers – they can also be used to collect user data, such as their email and username (among other key details). This data can then be used to profile each customer, re-target them with marketing material or create a conversation that's tailored to them. The latter is something that will enhance each customer's experience, as they will appreciate the customisation as opposed to a one-size-fits-all conversation.
Through this data collection, your business will also be able to look at the frequency of certain queries or issues, sparking ideas of how that particular product or service can be improved in the future. Opening the door to new, personalisation opportunities, it's the first step to leveraging long term benefits that your business can endlessly take advantage of.
How does a ChatBot work on your website?
So how will a chatbot work on your website? There are several key ways that a chatbot will work on your website. Featuring multiple capabilities, by adding a chatbot, you will be able to experience the following:
Deal with enquiries 24/7
As aforementioned, one of the best benefits that come with adding a chatbot to your website is that it can deal with enquiries 24/7. Most businesses have employees that are only available to answer customer queries at set times – which will depend on the timezone that they are in. But with a chatbot, this concern will become a thing of the past. No matter what the time or the day, your customers will get the attention that they deserve.
Taking seconds to respond, it will prevent the customers from becoming frustrated and clicking off of your site. Reducing your bounce rate and improving the overall experience they have whilst using your service, they will turn to you ahead of your competitors – something that every business strives for.
If you're a small business this benefit is even more prevalent as it could allow you to replace certain members of your customer care department if need be. Many statistics back up this cost-effective strategy, such as the research found by IMB stating that chatbots can help businesses save up to 30% when it comes to their customer support costs. Increasing productivity within your business and automating tasks, your business will be as efficient as possible.
Add a small piece of script to your website
When adding a chatbot to your website, you will have to create a chatbot script for it. A way of achieving a high level of intelligence, through this script your customer's enquiries can be answered efficiently and effectively without any delays.
The script itself is an original document which outlines specific sequences of messages based on what the customer selects or their intention. Before you write your script, you will have to have an in-depth understanding of what you want to achieve from it.
For example, you will want to determine where additional support may be required and how it will be able to identify the difference between sales qualified leads and marketing qualified leads. By creating the script ahead of time, the chatbot will be able to deliver the best customer experience possible.
Before you finalise your script, you need to make sure that you're staying consistent on your business' message, are contextually clear, concise, will vary your responses and that the dialogue has the right pace. The chatbot script is so important to the overall process, so it's something that you will want to organise in advance of integrating it.
Chats can be escalated to real agents ChatBot integration
When searching online for 'chatbot for website' a large majority of the software available won't have the integration built-in to allow for the chats to escalate to real agents if a query can't be answered by the chatbot.
By featuring the capability to transfer the customer to a human operator, you will be able to answer more queries, without the worry that the customers will give up and exit your site. Making the process more streamlined from the get-go, your customers will always find what they have been looking for.
Even if you have Natural Language Processing, it doesn't guarantee that the chatbot will be able to do all the work. So by including this capability and having an agent on hand if need be, your business will be able to offer exceptional customer service at every turn.
Salesforce
If your business uses Salesforce, you might be wondering how a chatbot will work with it. Well, you'll be pleased to know that through our software, chatbot integration couldn't be easier with Salesforce sites.
Consolidating customer data and extracting transcript information, the software will securely store the chat within the CRM system automatically once it has come to an end. Integrating Salesforce directly into the customisable dashboard, it will allow you to view the chat whenever you need it. This is particularly important in determining ways to improve the chatbot capabilities or if there are any alterations made to the chatbot script.
Facebook Messenger / WhatsApp
When running a business, it's likely that you will want to answer customers through a variety of messenger platforms to allow for flexibility. And through our chatbot, you can do exactly this. No matter what the messenger platform, whether it's Facebook Messenger or WhatsApp, customer support members will be able to respond to enquiries directly through the Click4Assistance application.
Alongside this, visitors to your site have the ability to start a chat using either their Google+ or Facebook login. Through doing so, your staff will be able to view their unique profile details, such as their email address and name. Helpful features to have, it means that you'll never miss out on opportunities or queries that come through.
Top Tips on How You Can add a ChatBot to your website
So what are the steps you need to take to add a chatbot to your business' website? Well to add a chatbot, you will have to do the following:
1. Create an account
By creating an account, you will be able to access all the resources you need to set up the chatbot software. You will also be able to access your dashboard, which will allow you to view visitor activity, past chat conversations and speak privately with either an individual or a group of colleagues – amongst other advanced features.
2. Configure the ChatBot
You will then be able to configure the Chatbot, so that it will be able to answer the visitors according to the exact needs of your business, any programmed questions or to promote a particular offer, amongst other possibilities. As part of this, you will have to create the aforementioned script.
3. Integrate with your website
Integrating the chatbot with your website will be easy – no matter what type of CRM that you're using or whether you want to use an advanced or simple chatbot within your site.
As it has the capability to integrate with a wide range of CRMs, from Salesforce to Microsoft Dynamics, you will have the freedom and flexibility to unlock all of the state-of-the-art features within no time at all. If you have any queries about this, you will be able to contact one of our support team.
4. Log in to handle any escalated chat
As mentioned above, any queries that the chatbot itself can't answer can be passed onto a real agent. Through the software, you will be able to login to the dashboard in order to handle any of this escalated chat within a timeframe that doesn't affect the experience that the customer has.
An advanced function, it will ensure that your business is always capturing each opportunity and never missing out. It can also be a way of aiding training for customer service agents, as you will be able to view past chats and learn from the way that you have previously responded.
5. Review the ChatBot performance
To ensure that the chatbot is aligning with your business' unique requirements, you will be able to review the performance of it the moment that it is up and running. Seeing how well it responds to queries and its overall success rate, you will be able to see how it is fitting in with your digital strategy.
Through this, you will be able to make key business decisions in the future, helping it to grow and thrive within the industry.
Things to consider when adding a Chabot to your website
There are a handful of key considerations to keep in mind when adding a chatbot to your website. You want to get the most out of the integration, without having any regrets. So before you take the leap and invest in this software, pay attention to the following:
1. Can the ChatBot escalate to a real agent?

If the chatbot can't be escalated to a real agent, there's a risk that the visitor's enquiry won't be handled correctly. Even if the software has Natural Language Processing capabilities, it doesn't mean that it will be an effective method of communication in the long term.
So it's important that you check to see that the chatbot can transfer any difficult queries straight to a real agent after attempting to answer them itself.
2. Understand your customers commonly asked questions so the ChatBot can be configured accordingly

Ahead of time, you need to list down and understand your customers commonly asked questions. You don't want to configure your chatbot with only a limited script to work from - otherwise, not only are you wasting money but you're also wasting your agent's time as they will have to pick up more queries - taking time away from other aspects of their role.
By listing your customer's commonly asked questions, you will be able to direct your chatbot to answer them accordingly. Providing them with clear and concise responses, there won't be any gaps in information. An action that requires forward-thinking, your business will be able to take full advantage of the software from the very beginning without little to no downtime.
3. Work with a chat provider who can assist with configuration and offer support

When selecting a chatbot, you also need to be wary of the chat provider themselves. Even though their software may look high-quality, the service and support they deliver might not be up to scratch. So before you choose on, make sure that you thoroughly read through their website, look for reviews, see who they currently work with, etc.
As well as being credible and reliable, you'll also want to work with a chat provider who will assist you with the configuration of the chatbot software. No matter whether you're experienced with technology or not, it's important to have assistance when it comes to chatbot integration. Why? Because by doing this, you'll know that you start off the process on the right foot without any delays.
For example, Click4Assistance can provide you with this support and demonstrate exactly how the software can be integrated. Ensuring that you're in-the-know and aware of the capabilities of it, you will be able to make the most out of the software straight away.
4. Other features offered within the ChatBot software

Chatbot software shouldn't only include live chat capability as part of the package. It should offer multiple communication channels that offer a complete solution to your exact needs. For example, Click4Assistance also offers reporting, an advanced dashboard, visitor activity information, meeting rooms and more features that many providers do not provide.
Whether you opt for an advanced chatbot that has Natural Language Processing or a standard chatbot that focuses on data collection, you will be able to gain valuable insights from your visitors and build upon them.
If you have noticed that a chat provider only offers a live chat feature, it might not be the best one for your business in the long term. So it's important to look through all the features available and how they will align with your business from the get-go.
5. Where is the provider based?

Everyone knows that the chatbot industry is huge and that there is fierce competition globally. But due to the market booming, it can be difficult to find a provider that's based in your location or one that comes with zero communication barriers.
Therefore another key thing that you should pay attention to at the start is where the provider is based in the world. Through finding one that's located nearby, you will be able to contact them whenever you need them – whether it is for general support or for assistance in configuring the chatbot and integrating it within your business' website.
If there are any communication barriers, then there's the possibility of the chatbot being set up incorrectly or you becoming frustrated as you didn't receive the correct support resources.
As well as enquiring into where the business is based, you will also want to ensure that your chat data is secure from the very beginning. In the modern-day, one of the most important aspects of every business is safeguarding customer data. And with the amount of cybercrime now affecting businesses globally, it's easy to see why.
Confirm with the chat provider that they have the latest protection regulations in place. By doing this, your business will have the peace of mind that data is safeguarded without the risk of cyber criminals being able to access it.
This data could be anything from phone numbers to names and email addresses, so it's vital that security and privacy measures are thoroughly addressed. If your customers then have any worries, you can reassure them that their data is secured.
Click4Assistance offers this security, so if you're looking to add a chatbot to your website, you'll know that the data is in safe hands away from the risk of identity theft or any other cybercriminal activity.
Final thoughts
So, there you go! That is a brief guide on what chatbot software is (along with the two types available), how a chatbot will work on your website, how to add a chatbot to it and the key considerations you must keep in mind when choosing one for your website.
Hopefully, it has helped to guide you in the right direction and showed you the advanced capabilities that a chatbot can add to your website – no matter what type of software you opt for or the industry your business is within.
As long as you have a deep understanding of how the software can transform your website, as well as how it fits into your overall digital strategy, there's no reason why it can't be a wonderful step to take.