DATE
TAGS
AUTHOR
VIEWS
Click4assistance Live Chat Software provider predicts an increase in growth in 2016
Experiencing a fantastic 2015, the live chat software provider, Click4Assistance foresees 2016 being even bigger and busier, and we can't wait! With staff joining us at the start of the year and extensive development taking place, we hope that you will be excited as us to be a part of Click4Assistance.
As 2015 draws to an end, many people reflect over the last 12 months achievements, shortfalls, and improvements that can be made in the future. The Click4assistance Live Chat UK team are no exception and our end of year review makes us proud of our achievements in 2015.
Continued investment
We have invested heavily into the Company to ensure stable infrastructure both within the production and administrative environments, and will continue to do so in 2016.
Award Winning
Voted 'Best Live Chat Software' at Corporate Vision's Corporate Excellence Award was a huge achievement. It shows how we are not only respected by our customers but also by our industry peers and colleagues. The live chat uk team work extremely hard to make Click4assistance live chat software the successful business chat system it is today.
Staff Recruitment
During 2015, we have increased our staff by 50% with new members of the Sales, Account Management, Marketing, Support and Design Teams. We are always looking for talented individuals to join the teams and will also continue to support the Apprenticeship scheme.
Expanding Client Base
A rapidly expanding client base during 2015 introduced clients such as Bonmarche, BMI and One Call to the Click4Assistance family. Our client retention rate stands at 98% which we are very proud of. We aim to build lasting relationships with continued support for all of our customers both big and small.
Robust Solution
In previous years, we have celebrated 99% minimum uptime of our system but we are delighted to say that in 2015, we have achieved an uptime of 100% which we are extremely proud of. We are sure that our customers are pleased with this achievement too.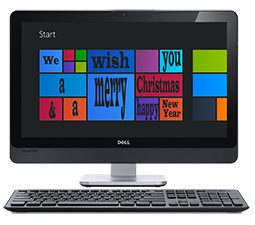 2016
Development has already commenced on a new look version of the live chat software, incorporating new features and functionality from the creators alongside suggestions from our customer 'wish list'. 2016 will see the general release of the exciting new version of our business chat.

We would like to take this opportunity to thank all of our staff for their hard work and wish our customers both old and new a happy and prosperous 2016.
If you would like an informal chat or arrange a free no obligation software demonstration, without the pressure to subscribe, contact the team on Tel: 0845 123 8971 or email us on theteam@click4assistance.co.uk or start a chat at www.click4assistance.co.uk