DATE
TAGS
AUTHOR
VIEWS
Live Chat Widget for Local Authorities and Councils
How a live chat widget can aid local authorities and councils during the funding crunch and advantages of live chat on website.
Website chat software can come to local authorities' rescue in the face of funding crunch
When it comes to adopting austerity measures, Click4Assistance live chat software can become your perfect partner.
Multidimensional austerity measures by governments have hit various European countries hard and the UK hasn't been left untouched. More than 150,000 pensioners have lost access to vital services since 2010 and the child-protection spending has been brought down by 8%. Public libraries, public parks, children's amusement centres, disability benefits, environmental protection schemes, public health, law and order, and the various welfare schemes that we used to take for granted, have either been scrapped or are all under the scanner. The Office of Budget Responsibility has warned that further cuts in government spending are needed in order to bring the national debt under control.
Local authority budgets have been cut by £18bn since 2010 with another £9.5bn expected to be added to the overall cuts by the end of the decade, according to a Financial Times report. In fact the situation is so serious that the local councils have had to break their own rules in many instances to accommodate budget cuts. For example, numerous children were forced to stay in bed-and-breakfasts or shared hostels for more than 6 weeks, which contravenes guidelines introduced in 2003. The Universal Infant Free School Meals program is on the verge of being scrapped – this costs the government £600 million and £800 million per year. All government departments except health and education have been instructed to achieve spending cuts of 25% to 40%.
George Osborne, Chancellor of the Exchequer, aims to balance the books by cutting £20 billion in spending by 2020, according to a report by The Guardian. That would bring the national debt down to 40% of GDP by 2064. Right now the national debt is 80% of the GDP. He is negotiating with Whitehall departments to contain national expenditure as part of a comprehensive spending review and the final details will be outlined on 25th November 2015.
If these expense-cutting suggestions are approved, he would like to extract £12 billion from welfare and retrieve £5 billion from tax defaulters. Some financial assistance that is given to businesses in order to facilitate innovation and growth will be turned into loans to be repaid with interest.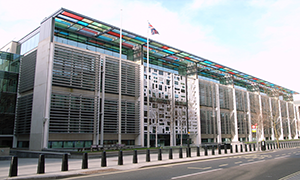 The Office for National Statistics has blamed a fall in income tax receipts for the worsening situation. According to the official statement, a fall in self-assessment receipts was behind much of the fall in the Treasury's tax income especially in the month of September.
Protests have been emanating from multiple quarters. Various regional councils, charities, services providers and the national health service have made a joint call for the government to protect social care. The regional councils have said that government cuts in expenditure are going to be disastrous for the social fabric of the country.
With growing public resentment, how do you make sure that the reasons for austerity measures, and what help is available to the common citizens, is clearly communicated? In the face of job cuts and financial crunch, a consideration by many local authorities and councils is using website chat software within their online presence.
Real-time live chat in the times of government budget cuts
Although at Click4Assistance we wouldn't like to insist that adding a live chat widget is useful only in the times of financial crisis, the great many benefits become apparent in an amplified form at the times of difficulty like budget cutbacks and financial austerity. Whether you would like to use a live chat app for a small local authority or a large government department, it can be scaled and customised accordingly without much cost and investment in terms of employing new personnel.
Public resentment is natural in the times of austerity measures. Facilities and benefits that have always been there are suddenly gone. And it is not about small inconveniences. Some people's lives depend on these facilities and benefits. For example, many disability benefits that have existed since the 1950s have been withdrawn by the government and suddenly many people find themselves without help. The crisis worsens with the lack of proper communication and support.
These are the times when the advantages of live chat on website can play a crucial role. People need to know why they aren't getting the help that they used to get just a few years ago and which they thought, was their right. The impact of hardships can be mitigated to a great extent by communicating the right message at the right time. This is why it's crucial for every government department bearing the brunt of budget cuts to have live chat on its website.
Advantages of live chat on websites, bringing down cost of support
There are many advantages where using live chat can help you bring down operational costs considerably' whether you want to communicate to your constituency on an ongoing basis or you wish to provide counselling to people in need. The cost of implementation is extremely low. In fact you don't even have to invest in new infrastructure in order to make live chat software for website a consideration.
At Click4Assistance you can even download a trial version and install it on your official website to check out what a great difference it can make to the way you interact with people. The out-of-the-box version can be directly downloaded from our website and can be uploaded to your website and made active within a few minutes without an information technology specialist.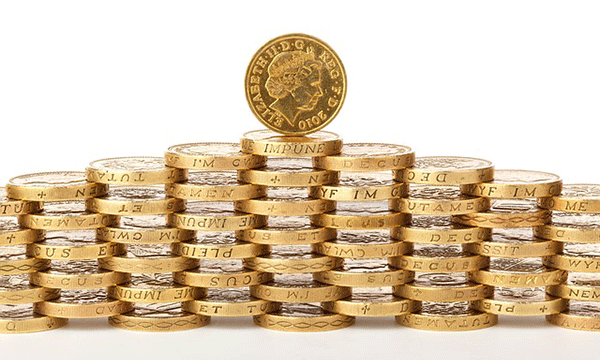 Even the operational costs are quite low. A single chat representative can handle multiple chats at the same time, which is not possible with conventional communication channels like telephone and email. In fact many departments are switching to live chat primarily for this reason. They no longer have to depend on a large team of people to provide life-support.
Just imagine the amount of money being spent on running telephone-based call centres and email servers throughout the UK. How much cost can be brought down by shifting most of the communication needs by using website chat software and this is not just hypothetical. Businesses all over the world are saving millions by simply shifting to real-time chat from telephonic communication as well as email. Why is it so?
Create virtual departments and virtual workforces with a live chat application
Many of the departments where paperwork can be cut down to the minimum and consequently, the workforce can be reduced, can be shifted online and people can be encouraged to visit the website instead of visiting the physical office. This way they will be encouraged to use more efficient communication tools. For example, if you have a live chat app installed on your website, people will be interacting with you using the live chat interface rather than calling you up or visiting your local office.
One of the biggest benefits of using website chat software is that the interaction can happen from computers and laptops, as well as mobile devices that are connected to the Internet. This way, people can interact with you even on the move. All they need is an Internet connection.
Aside from this, almost every interaction that you have with people is preserved and all the transcripts can be emailed to the participating parties. This instils a sense of transparency and accountability among people at both ends of the spectrum. Our live chat solutions use 256-bit encryption providing you maximum available security. People can even transfer confidential documents via the live chat interface.
Virtual departments can be created to handle different aspects of administration and social welfare work. People managing those departments don't even have to come to office. They can manage the communication via the live chat widget from their respective locations. This will help you save on infrastructure as well as human resource.
Routine visits to health care centres can be reduced drastically by encouraging people to set up doctor appointments using videoconferencing that is available in our real-time live chat application.
Job cuts are the biggest offshoots of expenditure cut by any government. There are many jobs that are maintained in comfortable times to provide employment to people who cannot be employed either on their own or in private companies. In difficult times, often these jobs get a hit because the government needs to prioritise its expenditure. If you have different departments to handle various communication needs, as mentioned above, instead of creating physical departments requiring buildings, you can create virtual departments using our real-time live chat application.
The beauty of creating virtual departments is that you don't need to hire different people to manage these departments. These departments can be managed by very few individuals and in fact, in some cases, multiple departments can be managed by a couple of people.
Our real-time live chat application also supports multiple chat windows at the same time, eliminating the need to have multiple people at your support centre. An unlimited number of chat windows can be operated from a single computer by a single person.
There are various ways a single person can handle multiple chats: canned responses can be created so that detailed responses can be saved in advance and conveyed to the concerned person within a second.
You will be pleasantly surprised to know that people appreciate interacting with various government agencies and departments using live chat rather than having to call or visit the department physically. Sometimes people are in public areas or surrounded by people and in the absence of privacy, it is easier to text chat. People can supply confidential information while typing on the computer or laptop or their mobile phone instead of having to speak out loud at home or inside their cubicles.
Another reason why people prefer live chat is that they can go on doing their work while waiting for an answer from you. The problem with telephone is, once they have made a call and if they are put on hold, sometimes they have to wait for a very long time before they can get an answer. This is complete waste of time. On the other hand, if they can initiate a chat conversation the simply have to type their responses and while the next response is awaited from the other side, they can do whatever they were doing before initiating the chat conversation.
Live chat can also be great if you want to tell people how to complete a particular form. Normally it is a pain to instruct people how to fill up a form over phone. In chat, since everything is written, it becomes very easy to communicate the right information and assimilate that information.
Why more and more government agencies are adopting website chat software during budget cuts
Most of the reasons have been listed above. Live chat is inexpensive despite delivering immense benefit to your constituency. We hope we have given you ideas to think about and outlined advantages of live chat on website, should you have any question feel free to contact our account managers at Click4Assistance who are more than happy to help.