DATE
TAGS
AUTHOR
VIEWS
January Sales Proven to Convert More with Online Chat Systems
With the January sales truly underway, online chat systems are proven to convert more with the likes of Harveys and Bonmarché benefitting right now!
The busy festive period is now over and everyone is back to the daily grind of work. After gorging on a mountain of food and overspending on presents and decorations, you would think January would be the time to start saving those pennies.
That isn't the case, the January sales are now on as soon as the last mince pie has been stuffed on Christmas day and the UK are spending even more! The January sales have proven to sustain growth with the average weekly spending online in January 2015 being £753.3 million, an increase of 12% when compared to January 2014. This year has been estimated to be even bigger, especially when most brits are purchasing holidays and other feel good treats to chase the blues away.
Live chat software is a significant customer service tool that empowers many online retailers, specifically those who operate in busy online sector such as clothing, home improvements, gadgets and electricals, including the likes of Harvey's and Bonmarché.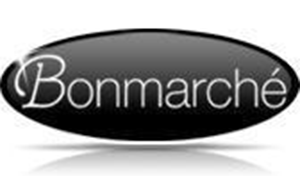 With so many competitors all attempting to gain custom, the successful retailer is often the one who has the advantage on customer service, which live chat software can offer retailers, not just through the January sales but throughout the whole year.
How are retailers using online chat systems?
The executive team at Harvey's was keen to capture the interest of shoppers in the early stages of the buying cycle. They successfully implemented Click4Assistance live chat software that allows visitors to contact a representative instantly through their website. By allowing the company to offer quick and accurate responses to customer enquiries online, without the need for further communication via phone or email, the online chat system dramatically improved service levels.
Bonmarché achieved fantastic results from their go live date, especially as they had reservations that their target demographic of woman 55+ would not take to the live chat widget However, they are experiencing up to a 55% conversion rate just through the chat alone.
Online chat systems are not just for Christmas or the January sales, it's for the whole year round, proven to improve on customer satisfaction and convert visitors who would have looked elsewhere if their questions were left unanswered.
Click4Assistance have been helping businesses for over 10 years, to reap the benefits from having live chat software on their websites. To discuss further how live chat can maximise your online sales speak with our team today, on 0845 123 5871.