DATE
TAGS
AUTHOR
VIEWS
Signs you Should Invest in Live Chat on Your Website
Many organisations operate in different ways, some provide customer service, support or advice, others offer a range of these. Depending on your organisation's customer environments there are signs for when each of these areas should invest in live chat.
In a Customer Service Environment
Customer service teams can assist customers before, during and after a sale, however, for an online store, it can be difficult to identify when a customer may need help if they don't contact the organisation.
Having access to how your website is performing is a great resource for analysts. By using Google Analytics, marketers can see if they are attracting a high level of traffic but also receiving a high bounce rate or do not achieve a large amount of conversions. This is a sign that you need chat on your website. Having the communication channel available on your website encourages the visitor to engage with the organisation when they have questions.
"85% of customers with unanswered questions will try another site for information"
The communication channel instantly connects the visitor to a customer service representative where they engage via text-based messages in real time. To encourage visitors to go through with their purchase a proactive invitation can be automatically presented to the visitor on the checkout page. The invitation to chat can prevent the visitor from abandoning their shopping baskets.
Customer Example:

Harveys' is the biggest furniture specialists in the UK; they were keen to investigate how they could better capture the interest of shoppers in the early stages of the buying cycle. After investigation they have implemented live chat on all pages of their website. For more information request our example of Harveys Implementation.
In a Customer Support Environment
Once a customer has purchased a product or service, they may need ongoing help. Having high volumes of support enquiries can be stressful on your support team, especially if the questions are of a complex nature.
If your support team are spending a lot of time logging tickets and handling enquiries via phone and email, it is a good time to implement live chat on your website. The communication channel allows your support representatives to handle more than one enquiry at a time, depending on the complexity they can either answer the visitor in chat or raise a ticket. APIs enable information to be pulled from the Click4Assistance solution and assigned into third party systems including Customer Relationship Management (CRM) applications, reducing their time spent entering data.
Customer Example: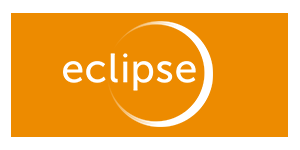 Eclipse Internet introduced live chat across their website as the primary form of contact. Multiple chat buttons with intelligent chat-routing allow customers to select the department directly from the chat button, where they are then routed to the relevant teams, including Technical Support. Find out more about Eclipse Internet by requesting their customer example.
In an Advisory Environment
There are multiple advisory scenarios depending on the industry:
Impartial finance company advising on multiple products available on the market
University advising a potential student on courses, open days or accommodation options etc.
Charity advising a visitor on a health condition or how to fundraise
Some visitors may feel they are going to be pressured into making a decision or giving their contact details if they contact the organisation. If you are finding that your website is receiving a high volume of traffic, however your company is not experiencing a satisfactory level of engagement, live chat on your website can help increase communication uptake.
People feel they are more in control of chat as they can enter unidentifiable details, for example just a name, and can close the chat at any point, if they feel like they are being pressured into making a decision or providing contact details.
Customer Example:

Home Heat Helpline was launched by the Energy Retail Association in 2005. The Helpline advises people worried about paying their energy bills and keeping warm during the winter. It also gives advice to low-income households in urgent need of heating help and advice. They implemented live chat to be able to provide this service via their website. For further information, request Home Heat Helpline's customer example.
In Any Organisation
In whichever environment your organisation operates, your customer engagement can be improved with live chat. It is simple to implement and visitors prefer using this communication method.
Click4Assistance has been providing live chat for over 10 years to companies of all types and size helping them to improve their online business and encourage instant communication between visitors and representatives. For more information contact our team on 01268 524628 or email theteam@click4assistance.co.uk.
Author:
Gemma Baker
Gemma is the Marketing Executive for
UK live chat software provider
, Click4Assistance, with a range of digital knowledge within PPC advertising, SEO practices, email campaigns and social media.