DATE
TAGS
AUTHOR
VIEWS
Stockton-on-Tees is latest borough council to implement UK's best live chat
During a recent redesign of their website, Stockton-on-Tees Borough Council implemented the UK's best live chat software, the instant communication channel that allows residents to contact the local authority quickly in real-time.
The council has placed the live chat channel on their Stockton Information Directory, a website that provides details of services, advice and support for adults and families living within the Borough.
Whilst residents are browsing for early years and childcare practitioners, and information the chat button is displayed in the bottom right hand corner, imitating the positioning of social media messengers. This familiarises the individual with the functionality as they will already be use to the similarities between the communication channels.
The button also draws the enquirer's attention as it stands out from the other colours used but reflects Stockton-on-Tees Council's branding. With easy access to the chat service, residents can instantly connect with a council representative to get their enquiry regarding childcare, national organisations or school nurseries answered quickly.
Stockton-on-Tees are in the early days of their implementation, so are only just experiencing the benefits that other borough councils have been receiving for years from live chat.
Sefton Borough Council

In 2016 Sefton Borough Council implemented live chat across their website to help reduce the impact on their customer service team. They achieve this by encouraging the use of their digital services. Live chat supports these services available on the website as a resident who is unable to complete an action such as filling in a form, making an online payment or notifying the council of a change etc. can instantly speak with a council representative.
For more information take a look at Sefton Council's Live Chat Integration Story
Redcar and Cleveland Borough Council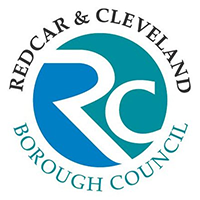 Redcar and Cleveland Borough Council implemented live chat in 2015, in order to offer the full spectrum of communication channels to residents and businesses. The chats are routed through to a central team who can advise the enquirer on a range of the council's services, from information regarding the council, to parking, schools, and council tax etc.
They have customised their button to include a representative photo. This promotes that they offer a friendly service and encourages residents to start a chat, along with text that explains the status of the chat service.
"The service we have received from Click4Assistance has been excellent, with frequent contact and support and always somebody on the end of the 'phone willing to help. The implementation of the system was quick and simple, following a free trial period which helped us get up to speed with the operational management of Live Chat. Now in place, our Customer Service Representatives enjoy the added variety to their role and overall feedback from our customers has been excellent" Contact Centre Manager - Redcar and Cleveland Borough Council
Why not request the Redcar and Cleveland customer example to learn more about their live chat implementation.
London Borough of Havering

The London Borough of Havering had one of the more challenging implementations of live chat. The council experienced many changes in decisions and the project was put on a hold a couple of times as other work took priority. However with their perseverance, the London borough introduced chat to their residents 3 years after initial discussions.
The council have implemented the instant communication channel on their school admission area of the website, following their initial plans to pilot live chat on their parking permits and green bin renewal pages.
"Simple to use and very easy to implement. Great support & excellent customer services for Click4Assistance." Technology & Performance Officer
To read more about the council's implementation, take a look at London Borough of Havering's Live Chat Story of True Perseverance.
Not a Borough Council?
These are just a few of our borough council customers. Click4Assistance also works with many local authorities across the UK including, county, city, unitary and metropolitan, to aid with their digital transformations by improving their online support for residents.
With each council having specific requirements, each implementation of live chat is unique to the council's goals, therefore we offer free demonstrations and consultations to understand your exact needs and ensure you successfully adopt the UK's best live chat solution.
To arrange your free demo, give our team a call on 01268 524628 or email theteam@click4assistance.co.uk