DATE
TAGS
AUTHOR
VIEWS
Airlines and Travel Companies Need to Improve their Online Communication
In recent news that has shocked the UK, Thomas Cook abruptly shut their operations after they were unable to obtain vital funds to keep the company flying. This left holiday makers stranded abroad and others without a holiday.
Travel agents have been working hard to help get travellers home and provide the most up to date information regarding how to get a refund.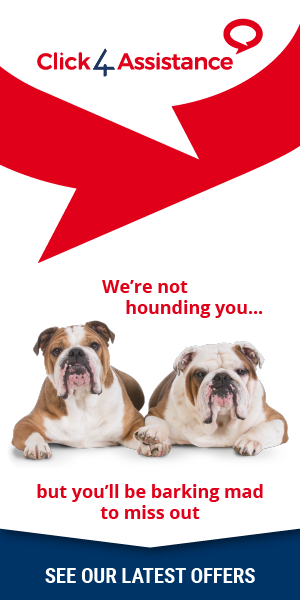 With an increase of enquiries from worried passengers live chat software would have been an advantage to handle these queries more efficiently. Firstly, it's free for the individual to use therefore they can avoid any expensive mobile charges, especially as Wi-Fi is now widely available in hotels and airports.
The chat button can be added to all or just specific pages on the website, allowing companies to control the visibility of the chat channel. Alternatively, they can display a proactive invitation, asking website visitors if they need help/ want to chat to an advisor. All visitor facing aspects such as the button, windows and proactive invite can be customised at any time, allowing companies to quickly tailor their service to those affected by the closure of Thomas Cook.
At a time of crisis, it is to be expected for travel companies to receive a high volume of enquiries, therefore queuing can be enabled on the live chat solution. This allows the organisation to keep their live chat online whilst dealing with the influx of visitor questions to a manageable level. The enquirer is updated of their position at regular intervals to maintain their expectations.
Responding Quickly
Enquirers are going to be impatient and want an answer as soon as possible, especially if they have no idea how they are going to get home. Therefore it is vital that agents provide the most up to date information, quickly and correctly.
There are several features within the Click4Assistance live chat for your website solution that enables advisors to achieve this:
Unlimited Chats – The system enables users to take multiple chats simultaneously. On average, an agent can comfortably handle 3 enquiries at the same time, once they have been trained. However, this does depend on various influences, such as the complexity of the enquiry and how fast the visitor types.
Ghost Text allows agents to see what the visitor is typing in real-time, not only giving them an indication of what they are about to be asked, but also helps the advisor to identify how quick the individual types enabling them to assess whether they can handle another chat.
Predefined Replies enables agents to view a library of pre-agreed answers which they can amend before sending to the visitor. This is ideal to use in a crisis as the latest information can change rapidly, so rather than multiple agents having to be told the details and expected to remember them, the information can be updated with the software, ready to be used instantly. They can also contain links to other pages or websites with further information.
Alternatively, a visitor's browser can be automatically navigated to a relevant page via the system where the advisor can either chose the web link (URL) from a pre-loaded list, or they can simply copy and paste the link into the software.
For example, the Civil Aviation Authority has published guidance for customers and businesses effected, including how to claim a refund if protected by ATOL on the lead passenger's situation (they were abroad when Thomas Cook ceased trading, they were due to travel after and booked directly with Thomas Cook, or they were due to travel after but hadn't booked directly with Thomas Cook). Agents can automatically direct the enquirer to this page via the solution if it's relevant to their query.
The other benefit of using live chat for your website software is the ability to use the solution with a translate service such as Google. Travel companies' audiences will contain visitors from all over the world, meaning that English may not be there first language, or one they can speak fluently. Therefore the system enables enquirers to type in any language as Unicode is supported.
Fly High with Passenger Satisfaction
The closure of the 178 year old company comes just 2 years after Ryanair's fiasco, where they mistakenly agreed for too many pilots to have annual leave at the same time. This resulted in them cancelling 40-50 flights a day with lack of communication with their passengers, leaving many stranded, and some even travelling to the airport and being held on planes that were grounded.
Travel companies really need to invest in their online communication channels, to ensure they are able to handle an influx of enquiries should an unexpected mishap occur within the industry. For more information regarding the Click4Assistance solution, contact our team on 01268 524628.
We also provide a free 21 day no obligation trial and tailored demonstrations, allowing you to see the software in action and evaluate live chat for your website.
---
Image use: Thomas Cook plane image sourced from Alan Wilson via Flickr