DATE
TAGS
AUTHOR
VIEWS
Vending Suppliers Increase Leads with Live Chat
The vending industry is a very competitive market, with many contenders becoming immensely territorial over their supply areas. During the last several years, vending suppliers have been turning to live chat to increase engagement and therefore leads, providing them with a stronger holding within their sector.
In this article we will be looking at 3 of these suppliers at various stages in their live chat journeys.
Coinadrink

Coinadrink has been operating for over 57 years; from installing their first snack machine back in 1968 to launching their own label beverage range in 2011, and the first UK Micro Marketing in 2013.
The vending supplier introduced a live chat for small business solution earlier this year, implementing the Click4Assistance solution in a multitude of ways to encourage their online visitors to contact them and increase their lead generation.
Firstly, a reactive button has been positioned on the website to follow the visitor as they browse the vending site. This gives the individual easy and instant access to the communication channel, allowing them to gain answers to their questions quickly, regardless of where they are on the website.
Whilst the visitor is browsing, a proactive invitation presents itself offering assistance. This is a way to increase chat uptake as the invite is displayed at a certain time in the customer journey encouraging them to speak with an agent and is what makes live chat for small business such a powerful tool.
Another way Coinadrink is increasing their lead generation is by including a smartContact form that allows visitors to request a free quote from any page on the website. The form gathers the individual's details enabling an advisor to call them back with a quote.
Both the chat and smartContact form have been consistently designed to fit it with one another and the website branding. This allows the communication channels to run seamlessly without imposing on the customer experience.
Tubz Brands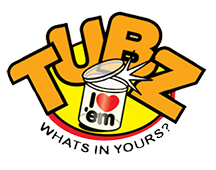 Tubz Brands is a well-known and respected manufacturer in the vending business, specialising in their own award winning and number 1 selling Tubz products. The organisation has the largest selection of vending towers and products in the UK.
Introducing a live chat for small business solution back in 2015, the chat button design incorporates the company's mascot 'Mr Tubz' who offers help at any point during the customer journey. The focus on strongly representing their brand across the communication channel was with the intention to improve contact with potential franchise applicants.
Tubz Brands Operations and Development Director commented: "We decided on Click4Assistance as they were based in the UK and you can speak to a real person. From the moment we contacted Click4Assitance we felt at home. The people were all so helpful and patient with us, from our customer manager to the technical advisor. Nothing was too much trouble and from our experience of the programme so far it is so versatile and can be what you want it to be. You can have as many regular reports as you want with so much data that you can target exactly where you want your prospect to come from. Our experience so far we would certainly recommend Click4Assitance."
Cooler Sense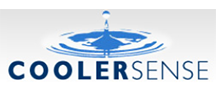 Cooler Sense is a sales and rental vendor specialising in mains-fed water cooler, drinking water boilers and coffee machines. They aim to provide all of their customers with the best and most cost efficient solutions to meet their needs.
They added live chat in 2013 across their three brands as an additional service option for visitors, in order to increase leads. The organisation has been able to design the communication channel to suit each of the websites' branding, maintaining consistency and simplicity regardless of which site the visitor enquires via.
On their Coffee Sense brand, the organisation has also included an embedded chat button on their 'Contact Us' page. Chat is presented as the first option on the page, suggesting that the communication service is an integral part of their contact methods and the channel that Cooler/Coffee Sense would prefer their visitors to use.
Further Information
Click4Assistance has been providing global and small business live chat for over 15 years. These are just some of the vending suppliers that we work with; for more information on their implementations or to find out how live chat can benefit your organisation, contact our team on 01268 524628 or email theteam@click4assistance.co.uk.