DATE
TAGS
AUTHOR
VIEWS
Back to School This Autumn with Chat on Website
The new school year is now under way, and students' preparation during the summer has paid off as many are starting the year in the University and course of their choice. Students would have purchased new clothes, furniture and items for their accommodation and study materials for their all-important learning
Your website can also undergo some "Back to School" preparation, ready for another year; upon settling in some students may have questions regarding their course, accommodation or anything else relating to university life. The best way for them to have their enquiry answered quickly is through live chat on your website.
Now is a good time to spruce up your website as the process for the intake for the next year of students will soon be starting again in just a few short months. The younger generation of students are becoming more tech-savvy due to being digital natives; many use technology with ease even before learning basic skills.
Benefits of Chat on Your Website
Due to their impatience, young people tend to flock towards the use of text based technology such as social media and live chat, as they prefer the satisfaction of instant interactions. Live chat on website can connect a potential or current student to a university representative in real time, allowing them to receive an answer easily and quickly.
Adding the communication tool is a simple process, where the chat button is presented on your website and controlled by users' availability status. When unavailable the button can either present an offline window to collect the visitor's enquiry or notify them that no operators are available, alternatively the button can be hidden when there is no-one available.
With the use of live chat, resources can be saved; staff can handle multiple enquiries at any one time, making the channel more efficient than telephone or email. Funding can also be saved, as for the price of a daily newspaper your university can offer the communication platform that is preferred by students.
Which Way to Go?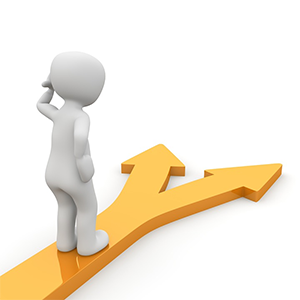 A new student will make sure they know what class they are in and where to go, therefore your chat should also route to the correct place. Your university can ensure your chats go to the right team, as a department selector can be included on your pre-chat form, where the potential or current student can choose who they need to speak with. Alternatively, specific buttons can be added to relevant pages that when click upon routes them to the related department.
The pre-chat form can also be customised with questions relating to the department selected displaying in a drop down or a free fill text box; this allows the university representative to get an idea of the enquiry as soon as the chat starts.
Whilst in chat there are many ways your university can provide your latest prospectus to the visitor. Your chat windows can include links to download or order a prospectus, alternatively digital copies can be sent within chat via file transfer, or the visitor can be automatically redirected with Auto Redirect to the website page for them to order a physical copy.
Live chat has proven very successful within Universities such as Essex, Bradford and Surrey. Click4Assistance has been working with the education industry for over 10 years, helping universities to engage with more potential and current students whilst saving resources.
For more information on how you can implement live chat during the autumn term, book your free demonstration with our Education Co-ordinator on 01268 524628 or email theteam@click4assistance.co.uk.
Author:
Gemma Baker
Gemma is the Marketing Executive for
UK live chat software provider
, Click4Assistance, with a range of digital knowledge within PPC advertising, SEO practices, email campaigns and social media.