DATE
TAGS
AUTHOR
VIEWS
Will Live Chat Improve Your University's Ranking?
The Complete University Guide 2018 has been released, listing the rankings of universities across the UK. With The University of Cambridge defending their title as the top establishment in the UK for the 7th year running.
The overall score that gives the universities their positions is made up of:
Student Satisfaction
Research Quality
Research Intensity
Graduate Prospects
Student – Staff Ratio
Academic Services Spend
Facilities Spend
Good Honours
Degree Completion
The University of Edinburgh
Positioned 23rd, The University of Edinburgh has been using live chat for their summer school facility since 2016. It provides a quick and easy channel for students to enquire and is especially beneficial for international students as there are no call charges and the channel can help reduce any language barriers. The University has also implemented chat on their study pages to help potential students with their learning decisions.

The University of Essex
Improving their position by 9 rankings, The University of Essex has moved from 41st to joint 32nd. The University has optimised live chat in several ways since 2015 to improve student services. They use chat for opens days and include the link to chat within placement emails, allowing students to enquiry if they have questions about joining, which reduces the calls to their clearing line. They also use Meeting Rooms to collaborate with multiple students and their lecturer.

Royal Holloway, University of London
Not too far behind The University of Essex, Royal Holloway, University of London has gained two positions at 35th. Being challenged with potential students not being able to participate on open days, The University decided to hold an online virtual Applicant Visit Day (AVD) in 2016. Live chat was used to support the prospective students to engage with over 28 members of staff from various departments. Following its success, The University continues to hold online virtual days.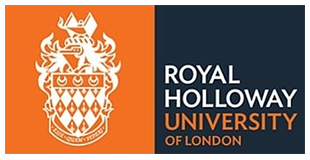 The University of Liverpool
Positioned within the top 50, at 41st The University of Liverpool have been using live chat since 2013 within their Accommodations department. They can easily advise students on how to apply for halls, what to expect and the fees, insurance details etc.

University of Bradford
Just outside of the top 50 at 58th, University of Bradford first implemented live chat in 2014 for the clearing period, extra agents were added during this time to reduce the calls received to the helpline. They continued with the chat channel as business as usual for course enquiries following its success, and is has become a vital strategy for Clearing.

Birkbeck, University of London
Appearing in the rankings for the first time ever this year, Birkbeck, University of London has made their debut just outside the top 100 at 116th. Similar to University of Bradford, they use the communication channel to increase student engagement and improve services by using live chat across their website and then increasing the usage during Clearing.

2019 Rankings
How will your University do next year and will we be speaking of your achievements with live chat?
To improve your student services and help increase your ranking, speak with our education co-ordinators about adding the best live chat for your university on 01268 524628 or email theteam@click4assistance.co.uk.