DATE
TAGS
AUTHOR
VIEWS
How to build the best social media autoresponder
Social media has completely changed the way we, as customers, engage with companies, and how companies engage with customers. Previously, one would expect to contact a company and not receive a reply for at least a week or more. Today, more than a couple hours for a social media message or comment reply or support ticket is deemed unacceptable. This pressure of immediacy is growing across every industry, and impacting businesses on a global scale as the desire for an instant reply does not take into account time zone differences as customers can shop online from anywhere in the world.
Social media networks recognised this growing issue and developed autoresponders, similar to Click4Assistance's AI chatbot, but with big differences.
What is an autoresponder
It does what it says on the tin, it is an automatic reply when someone sends a message. Autoresponders are not new, as they have been used as out of office responses for email for decades. However, for a smaller business who may not yet be ready for a more robust solution for their customer service communication, it's a great way to ensure that your customers are responded to quickly, even if your team is unavailable to respond at that moment.
Who does the autoresponder solution fit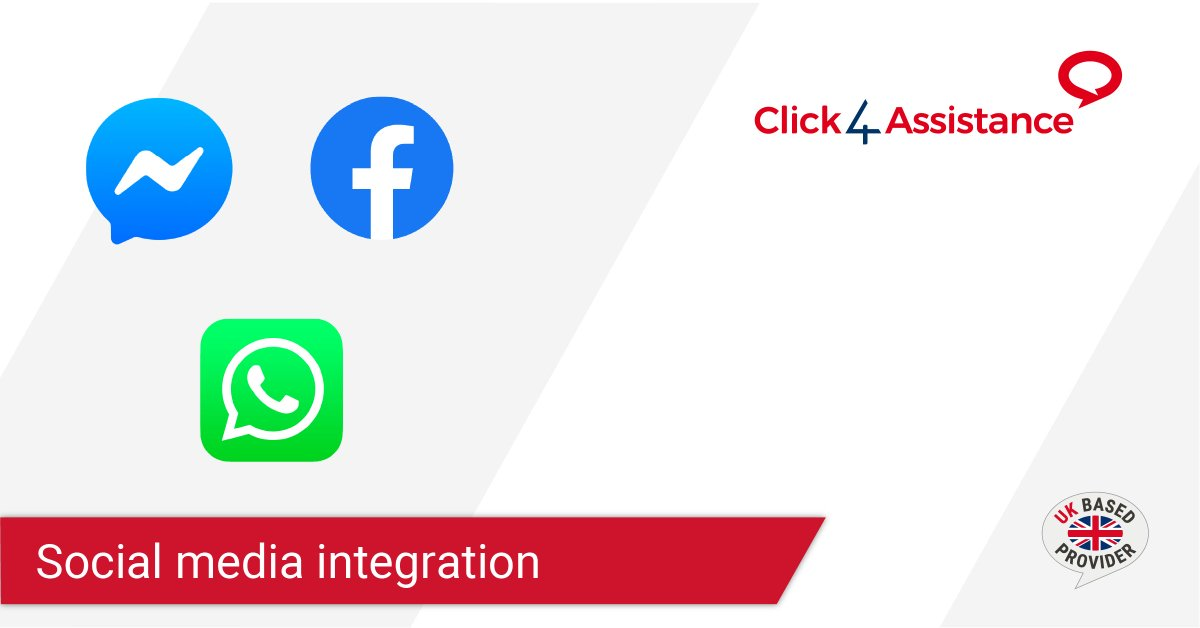 As with many solutions for customer service, there is no one-size-fits-all approach. Each business and their approach to customer service is different. Small startups, freelancers, small businesses, small charity organisations, and one-man-bands are all good candidates for social media autoresponders.
Larger businesses, businesses who offer products or services of high value, retail chains and multinational organisations should not be using social media autoresponders as should customers reach out, they are more likely to want a response beyond, "I'm sorry, we're currently out of the office, but we will respond to you as soon as we can." In fact, as a larger business, having an autoresponder for social media can negatively impact your company, as customers can perceive it as being dismissive of their significance.
What should larger companies use then?
The larger the company, the more likely they are to have a customer service team. Companies with teams should already be using live chat software for websites. Click4Assistance has developed a very sleek solution for companies to integrate their social media instant messaging and their live chat on a fully customisable desktop dashboard. This prevents messages getting lost in the sea of communication and keeps all incoming instant interactions in one place, so you no longer have to keep switching applications to keep on top of messages.
This solution increases productivity ten fold, right out of the box. Pair that with seamless integration with your customer relationship manager, or CRM, and it's a solid solution for customer interactions, ensuring that your customer's communication history is comprehensive and whole.
Live chat: Achievement unlocked. Next level: Artificial intelligence
Once you have live chat software, social media integration, CRM integration and the customisable dashboard, the next level of automation and productivity is artificial intelligence. Click4Assistance has developed an AI chatbot, Artie, that does not sleep, is always online, and can speak with an unlimited number of visitors simultaneously, on both your live chat software solution and your social media messages, like Facebook Messenger and WhatsApp.
This means that your customer service is always online, and increases your customer service team's productivity. Artie can instantly greet customers so your customer service team doesn't have to, and help with basic questions that don't require human intervention, like opening hours, or locations. It takes the pressure of instant replies away from your internal customer service team, and without using a colder autoresponder, keeps your business responding regardless of time, dramatically improving your customer service experience.
If you're interested in deploying Click4Assistance, the UK's premier GDPR compliant live chat software solution, to increase your business' productivity for 2020, give us a call on 08451235871 or send an email to theteam@click4assistance.co.uk and one of our experts will be with you right away. Not ready to reach out yet? Discover how it works, try a demo, or better yet, try Click4Assistance completely free for 21 days.