DATE
TAGS
AUTHOR
VIEWS
Chat Box for Website Provides Better Communication For Universities
Four of Click4Assistance's University customers made the top 100 list of best International Universities in the UK. With the help of chat box for websites here's how your university can make next year's rankings.
39 Universities in the UK have made the Times Higher Education top 100 with Imperial College London leading the way. We're happy to say that four of our customers managed to make the top 100; University of Essex, Surrey, Edinburgh and Liverpool. The list reveals that the UK almost holds a third of entries in the top 200, also including four of our customers!
The University of Essex came 21st out of 100, they have a great history of embracing students from around the world amongst their 136 nationalities. Essex university provides a range of study abroad for postgraduates and undergraduates. Less than an hour away from London, each campus is in great locations, their largest campus is based in the scenic parkland of Colchester.
The University of Essex started investigating a chat box for website in January 2015, then launched their services to students later in June 2015. Using a web chat tool enables students to ask any questions and because live chat is an instant means of communication, they can expect instant replies. Being an international student also means that they can chat without worrying about any cost. Chat box for websites is totally free for the visitor to chat in!
In 43rd place was University of Surrey, one of the most culturally-diverse universities in the UK, with students from over 120 different countries. Their specialist team within the International Office help future students through application processes, also offering a wide array of under and postgraduate courses.
Surrey first looked into implementing a chat box for website in January 2014, two years later they have it up and running. Students abroad may find the online chat solution much easier than talking over the phone, due to English not being their first language. A chat box for websites enables them to use Google Translate if needed - as they're already on the internet, they may also be able to process the English written in text more easily rather than heard on the phone. When it gets to the start of term, students are going to need to have somewhere to live which is why building relationships with them beforehand is very important. Chat box for websites can help with this as it provides fast and regular correspondence, therefore students won't have to send emails back and forth and wait for replies.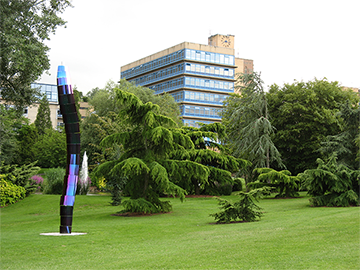 Just outside the top 50 came University of Edinburgh. Again the university present cultural support and helps find the right accommodation for students, whether looking at the best alternatives for housing or sorting out the costs. Edinburgh University provide a number of groups that allows people to meet, including the ISC (International Students Centre) which is a group for all students. University of Edinburgh are the latest university to be using a chat box for websites, implementing the solution within a week!
University of Liverpool placed at number 78 in the top 100 list. They're a member of the prestigious Russell Group who represents 24 of the UK's leading research universities and are part of the fastest growing economy outside London. University of Liverpool looked into online chat software in July 2013. Within weeks, they launched it on their accommodation page to improve their student experience and streamline resourcing.
It's understandable that some students may be nervous when it comes to asking questions. Many can be answered with a pre-defined reply, which answers frequently asked questions using searchable stored replies.
Click4Assistance are partnered with Uniquest who specialise in management services for universities' international departments. Uniquest use our solution to chat with students on the behalf of universities including Roehampton and Sunderland University, focusing on helping students enrol for a placement at their chosen place of education. Uniquest advise the students through the application process, which can take months. For more information on managed services or how the Click4Assistance solution can help with international departments, email us on theteam@click4assistance.co.uk or give us a call on 0845 123 5871.