DATE
TAGS
AUTHOR
VIEWS
Chat for Website Improves Patient Service for Public and Private Healthcare
With digital transformation becoming more vital within healthcare organisations, patient confidentiality must remain a priority when enduring to improve services on a resolute budget.
Many healthcare organisations are having to research into innovative methods to progress patient services into the digital era, with both public and private establishments implementing live chat to cover their limitations in resources.
Public – CWP NHS
Cheshire and Wirral Partnership (CWP) NHS Foundation Trust provide healthcare services in partnership with commissioners, local authorities, voluntary and independent organisations. Part of their services is delivering health and wellbeing advice to young people.
They introduced live chat for website software to empower young people to make informed decisions on their lifestyles. During scheduled evenings, trained volunteers advise individuals on matters of sexual, mental and general health, helping them to take ownership for their own welfare.
"Our account manager was very supportive and extremely helpful with the use of the software. She has been flexible on her approach to this support in offering training remotely for staff via tele-conference. Many thanks for all your support." Programme Manager: Starting Well, CWP NHS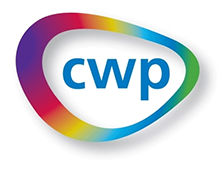 Read CWP NHS Looks to Improve Health and Wellbeing with Chat to find out more about the partnership's implementation.
Public – NHS Vale of York
NHS Vale of York Clinical Commissioning Group is made up of 26 member GP practices, and is led by clinicians who have an understanding of the community's needs and the impact that local services have on patient's health.
They introduced chat to The Priory Medical Group, one of their member GP practices, to improve online services available to patients including booking appointments.
"Really impressed with the product and its simplicity to use. The support has been fantastic and when I have needed assistance or queries answering, I have benefitted from people who take ownership and follow up personally. I look forward to a longstanding business partnership." Contact Centre Manager, NHS Vale of York.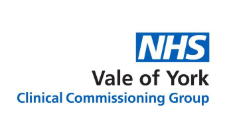 For more information regarding how GPs practices can benefit from the communication channel, take a look at GP Surgeries Adopt Live Chat Software.
Public – NHS Arden and GEM CSU
As one of the leading commissioning support organisations in the UK, NHS Arden and GEM CSU act as a valued and trusted partner to help commissioners, local authorities and providers improve health outcomes for patients They achieve this by tackling the challenges faced in building integrated, high-quality and cost-effective services.
NHS Arden and GEM CSU implemented live chat for website software into their IT service desk, allowing organisations to instantly contact their representatives for support. When investigating the communication channel, the commissioning group required a feature rich solution based in the UK.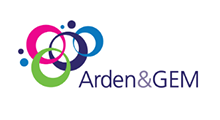 Take a look at NHS Arden and GEM CSU Implements Chat for Website for further reading.
Private – BMI Healthcare
BMI Healthcare has been looking after local communities since 1970. They have 59 hospitals and clinics within the UK specialising in 115 different fields and services. Their centres of excellence are proficient in cancer, cardiac, neuro, orthopaedic and spinal care.
The Healthcare organisation strives to continually meet and exceed their patients' expectations. Therefore BMI implemented live chat in 2015 in order to continue delivering excellent care to patients within a digital environment.
"We are committed to improving the user experience on our web platform wherever we can. Click4Assistance's Live Chat solution is an elevated level of customer service and allows BMI Healthcare to provide real-time, precise, help and support to our online visitors. The support from Click4Assistance has been outstanding and the implementation has been seamless." Head of Digital, BMI Healthcare.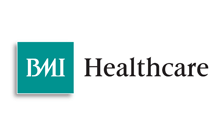 You can find out more about the organisation's implementation by reading BMI Healthcare: Web Chat Software Improves Services.
Your Organisation
Click4Assistance has been working with the healthcare industry for over 10 years. We offer free consultations and demonstrations to understand your requirements and discuss where live chat for website can benefit your organisation. To find out more about the solution contact our team by calling 01268 524628 or email theteam@click4assistance.co.uk