DATE
TAGS
AUTHOR
VIEWS
AI Takes the Pressure off the Healthcare Industry
It's no secret that resources are stretched within the healthcare industry, whether this is in the form of nurses, volunteers or money. Even with their challenges it is important that each individual patient or enquirer receives a world class service.
Streamlining procedures and processes with the use of technology can be the difference between being able to afford higher skilled workers or more lifesaving machinery. One area that can be streamlined is the number of administrative staff, as part of their tasks can be automated and therefore resources can be optimised and reallocated.
But where can technology automate tasks without losing the current level of customer service?
It's Already Occurring
Automation has already been introduced into healthcare organisations for instance, their telephone systems. This can direct an individual to a certain kind of service (book/cancel appointments, get test results, or to speak with someone for advice etc.) or route to a specific department. Therefore, there is already some level of 'robotic' engagement that enquirers' are familiar with.
This type of automation is helping to build the foundation for individual's trust in artificial intelligence (AI) interactions as they receive more successful results via this method e.g. being directed to the correct place.
Automating Live Chat
For healthcare organisations that have already implemented live chat on your website software to reduce resources and improve customer service, AI can take the instant communication channel to the next level. Decreasing the representative's involvement until it is absolutely necessary for them to be a part of the interaction.
An AI chatbot can ask prequalifying questions to the visitor which are dynamically pushed through to the representative when the chat is transferred from bot to human. It can ask questions such as name, contact details, NHS or reference number, whether they are enquiring for themselves or on behalf of another individual (e.g. a child or dependant adult) if they already have an existing medical condition, or even the type of their enquiry etc.
Whilst the enquirer is being asked these questions, an operator can view the response and look up the visitor's record before they get involved in the chat. This allows them to begin advising the individual almost immediately. With the time the AI chatbot can save, the representative can help more people.
The other way a chatbot can be used is to answer FAQs. An individual may want to know how long they need to wait for a test result or how to get them, how to locate a certain ward in a hospital, or how they can donate/fundraise for the healthcare organisation. The bot will have been taught the answers to common questions, if it is asked something it doesn't know the answer to, at that point it can transfer the chat to a human representative.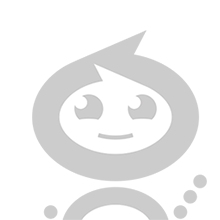 Click4Assistance's Development: From Automation to Chatbot
Throughout the various versions of our live chat on your website solution there has always been an element of automation. The system can allocate chats to operators based on their workload. Visitors can be directed to a page of interest that automatically opens a new tab in their browser. And chats can be routinely stored when it meets the set criteria.
When responding to visitors using 'The Toolbox' (version 2013 – 2017), suggested responses were displayed to the operator when the visitor matched a keyword assigned to a predefined reply. This was developed further for 'Experiences' (New enhanced version), where agent assist uses an algorithm that views what the visitor is typing in real time and presents the responses as they become more relevant to the question as it is formed.
This built the foundation for AI which is now available to use. The functionality is based upon IBM's Watson and will enter a new user, 'Chat Bot' into the solution; this can be edited to fit your organisation along with their tone – professional, friendly etc. To use the AI functionality, your chat experience will need to point to the bot's separate routing group first, with back up human operators second, whether this is specific users or just anybody available.
A list of FAQs and answers will need to be provided to our specialised AI team who will then teach the chatbot and when it will be required to transfer to your operators. The bot will be able to run 24/7, when it cannot transfer to a representative out of hours, it will provide alternative options to be contacted – try again later / call back request etc.
Chats can be constantly analysed and the chatbot can be retrained if necessary at any point. This ensures that customer satisfaction remains a vital aspect when providing an AI service, as the bot can provide an accurate answer in a quicker amount of time.
Click4Assistance has been providing communication channels to healthcare organisations for over 10 years, building on the foundation of live chat, to keep up with the latest digital developments to improve operations and service.
The use of chatbots has grown nineteen fold in the last 2 years. With popularity increasing, find out how we can help you meet your goals with AI by contacting our team on 01268 524628 or email theteam@click4assistance.co.uk.