DATE
TAGS
AUTHOR
VIEWS
Don't Leave Your Online Visitors Out in the Cold
Previously, The Daily Express reported that Christmas is the most dangerous time of the year as it leads "to extra accidents and injures- plus a whole load of stress."[1]
Common accidents over the festive period are caused by Christmas decorations including lights, trees and /or their supports, and cooking the Christmas dinner. The Independent[2] shared some of the more noteworthy accidents. These include:
A 36 year old man was putting up Christmas decorations when he looked up and sneezed, accidently swallowing a drawing pin in the process.
A four year old girl was found with a metal bell in her ear. She told the medic she wanted to "hear jingle bells".
A 64 year old woman dropped a four foot wooden Santa on her foot spraining it.
These are some of the more extreme and unusual cases, however each individual would still have needed to receive attention from a medical professional during the holiday period. Healthcare organisations are usually operating on skeleton staff if they need to remain open over Christmas, for example hospitals and care homes etc. which can affect their ability to provide a satisfactory level of service.
Some individuals may be looking for advice, for example someone who is delayed getting their repeat prescription may wish to find out how they should take their remaining tablets if they are due to run out over Christmas.
Not All Helpers are Elves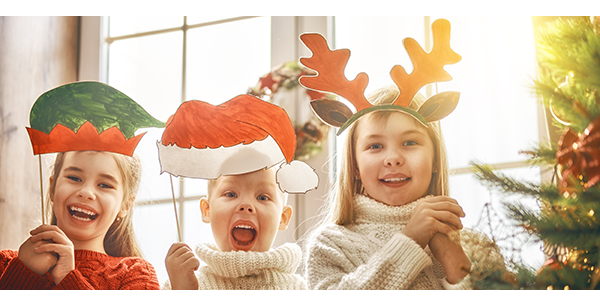 Santa may have his little helpers but healthcare organisations can have theirs too. When operating with skeleton staff, live chat on your website software is the saviour when it comes to handling customer enquiries, as one representative can handle multiple chat sessions simultaneously. The instant communication channel enables the workload to be managed more productively, helping fewer staff to provide efficient cover.
Once trained, on average operators are able to comfortably handle 3 chats simultaneously. This does however depend on the speed the visitor types and how complex their enquiry is. When a representative needs to focus on their current chats, they are able to control their own workload and switch to unavailable, this ensures they won't receive any further chats whilst in this status.
The Click4Assistance solution allows multiple users to log in, as user licences and profiles can be easily added at any time. This allows additional users to cover the chat on your website service for absent colleagues as they can instantly log into the software. For representatives temporarily filling in over the Christmas period, a browser version is available which allows them to access the solution from any location (settings permitting) without the need to download the application to their desktop.
Not All Helpers are Human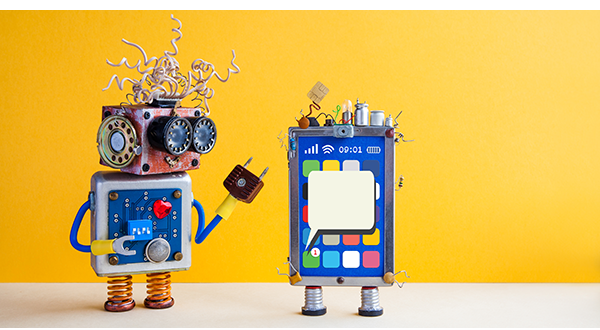 For healthcare organisations that are extremely stretched with staff resources or are closing completely over the Christmas period, a chatbot may be the better alternative. The Click4Assistance bot can provide different levels of coverage based on your company's requirements.
The basic level of coverage enables the bot to prequalify the visitor; they can ask all the security /identifying questions that an operator would have to ask before they are able to advise the enquirer. This saves the representative time, as the bot can then transfer the chat to them once their involvement is needed.
The more advanced level of coverage involves the chatbot to answer frequently asked questions. Both the questions and the answers will need to be taught to the bot, therefore the implementation is a step deeper than teaching the bot what prequalifying questions to ask and in what order, as any question could be asked and in a varying manner, e.g. "what's the cost of this?" has the same meaning as "What's the price of this?".
Using the chatbot to answer FAQs can mean that a visitor will receive their answer and no further communication is required. However, if the enquirer asks a question the bot doesn't know the answer to, and there are no available operators to transfer the chat to, the bot can offer alternative contact details/method. This can include out of hours phone number or email address, other charity helplines or request for a call back.
Click4Assistance has been providing instant communication channels for over 10 years to healthcare organisations; this includes NHS CWP, BMI Healthcare and NHS Vale of York. For more information on how we can help you handle enquiries more efficiently any time of the year, contact our team on 01268 524628.
---
[1] The Independent, 2017, The Christmas Injuries You're Most Likely To Get
[2] The Daily Express, 2015, Is Christmas making you ILL? Britons left overwhelmed and stressed by festive period.