DATE
TAGS
AUTHOR
VIEWS
How Live Chat Software Has Helped Improve Couriers
Click4Assistance live chat software has been helping CitySprint for the past 6 years. Read below to see how chat software for business can benefit couriers
Couriers Past
Before technology, people would run miles to their destination to deliver messages or parcels. As time went on, people started using bicycles or motorbikes to deliver things in the cities. Depending on the size of the parcel, aircraft and lorries were also used.
Couriers Present
The UK's courier service stemmed from London's Taxi Companies but expanded to more dedicated motorcycle couriers. City Link, TNT, DX Group and worldwide organisations such as FedEx, UPS and Aramex are a few of the UK's largest working couriers.
CitySprint are a UK based company that specialise in next day delivery. They ensure that their customers know where their parcel is once ordered. There's nothing worse than waiting in for a parcel, and don't know when it's going to arrive! CitySprint ensures that their customers receive emails with updates regarding the delivery stage, reinforced by our live chat software. When customers are not given time slots, they end up waiting in all day, not wanting to risk missing their parcel by going out. Live chat software for websites is beneficial for both clients and businesses. The customers will be what stage of delivery their parcel is at and the businesses will receive better feedback from good customer experience.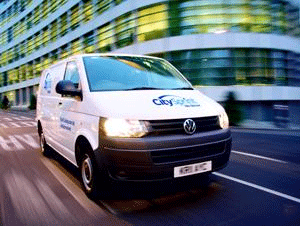 Deliveries in the future will become more convenient to the customers as they'll be able to choose when they want their parcel to be delivered. Take for example, someone works weekdays, they can choose to have their parcel delivered at the weekend; a more convenient time for them.
Couriers Future with Live Chat Software for Websites:
Amazon, the worldwide internet retailer, wants to improve it's delivery couriers. Aiming to send their customer's parcels from around the world, in 30 minutes or less. The business will benefit from the improvement made by Amazon, due to the boost in sales from their customers worldwide. Live chat software for business will enhance Amazon's development, as they can use the solution to answer clients' questions regarding their parcel's whereabouts.
Codes are used for tracking deliveries. In the future, CitySprint want to develop a more accurate tracking function which allows customers to keep check of their delivery for a much faster experience. Meaning customers can start a chat from any device, quote a code and get an instant update.
Important for businesses dealing with high value or large shipments, couriers like TNT UK equip their vehicles with GPS positioning systems, so clients can get an instant picture of their delivery's whereabouts.
Using Click4Assistance live chat software, couriers and customers will benefit from these changes.
For more info about live chat, visit www.click4assistance.co.uk or email the team at theteam@click4assistance.co.uk.