DATE
TAGS
AUTHOR
VIEWS
Everything you Need to Know About smartCast
Here at Click4Assitance, we offer efficient chat integration, which includes smartCast. Read this post to discover everything that you need to know about it.
More and more businesses are realising just how critical live chat integration is for their business. However, with many different solutions to select from, it can often be quite overwhelming. One thing that you need to consider is the different features that come with the chat software you select, and this is why the Click4Assistance solution has become so popular. One element you can expect with our efficient chat integration is smartCast, and below we will explain how this works so you can get a better understanding.
Why live chat integration is important
Live chat offers a number of benefits for businesses today. We cannot deny that the face of customer service is changing, as most tasks are being handled online today. People expect their queries to be answered immediately. Live chat caters to this demand, offering a whole host of other benefits:
Live chat helps with onboarding and consumer acquisition
You will enhance the support experience you provide for your customers
You can build rapport with your consumers with live chat integration
Reduce repetition for your customers
Increase the productivity of your customer service team with the tools available
Boost customer engagement
Provide 24/7 support with live chat
Have an edge over your competition who are yet to implement live chat
Make more informed product decisions with live chat software
Achieving success with live chat integration
The benefits of live chat are there for all to see, but you will only experience these if you choose a solution with a lot of care and consideration. You need a solution that is easy to use and is going to provide you with all of the features you require to ensure you are able to deliver an efficient customer support service to your client base.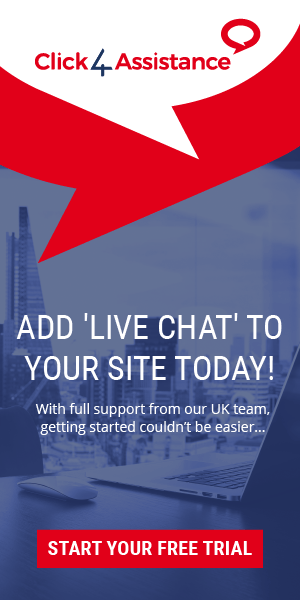 What is smartCast?
When used in conjunction with a live chat window, smartCast is a slide-out panel that extends the capability, presenting further information to facilitate your chats.
smartCast has been designed to help you handle your live chats much more efficiently. When you are in a live chat conversation with someone, you will be able to expand your chat window easily and quickly to show more information. There are plenty of different possibilities here, for example, you can display a window that shows some different products so you can recommend items to people.
Another option is to present the payment page to customers so that they can pay securely during the chat, which works well if customers owe your business money or they want to upgrade or make a further purchase. You can also open another window for instructional purposes so that you can show the customer how a service works.
Understanding how smartCast works
smartCast gives you the ability to transform the visitor journey with ease. The panel simply expands while the person remains in the chat, so there are no hurdles or barriers when it comes to using this feature. You can simply slide the panel out, which means the current display area will be extended on the relevant window. From here, you can then show any content you wish, be it functional, informative, or promotional content.
There is an automatic casting feature as well for your convenience. You can begin automatically casting when the offline, chat, or pre-chat form appears. If there are visitors queuing, you may want to show them a promotional video while they are waiting. This is a great way to maximise time while also ensuring your customers are kept engaged while they are waiting to speak to a customer service operative.
Operator-driven or visitor selected: The choice is yours
You have the choice of putting the power into your visitors' hands or your operators can take control. If the former appeals, you can add a button onto the chat screen that enables visitors to expand the window for further information. At the same time, operators also have the option of pushing information themselves while they are chatting, whether this is to display further helpful information, display products, or enable payments to be taken.
One feature of many from Click4Assistance
Our smartCast feature is one of the many different options that we have available for you when it comes to live chat integration. Some of the other unique and helpful features that we have available are as follows:
Location - View the location of the visitor and the device that they are using.
CoBrowse - This feature gives you the ability to see the page that the visitor is actually viewing.
Report Suite - You can create over 60 different types of reports from a comprehensive management system.
Predefined replies - You can also access a library that can be filled to the brim with responses, ensuring consistency and a quick chat service.
Ghost text - This enables you to view what the visitor is typing before they go ahead and send it.
Auto navigation - With this feature, you can automatically redirect the browser of the visitor.
These are just a handful of the different features that you can expect with our service. We can make sure that your chat integration is completely tailored to suit your needs. Whether you have multiple customer service agents across various departments or you run a small operation, you can be sure that our live chat set-up will help you to achieve your goals.
Contact us today for more information
If you would like to find out more about the chat integration services that we have available, and how we can help you to leverage online chat software at your business, please do not hesitate to get in touch with us for more information. We will be more than happy to answer any queries that you have and we will provide you with a free quote for the services that we provide.