DATE
TAGS
AUTHOR
VIEWS
Live Chat Software can help adults with limited online skills use your website
With a fair amount of adults not having any basic online skills, adding live chat software to your website means your business is instantly on hand should they require assistance
A recent study by Go On UK has revealed that one in four adults in the UK still do not have basic online skills. The research carried out maps the digital knowledge that adults in the UK presently have and the results are quite surprising. Many companies concentrate on having a fully functional website that ranks highly in search engine results, but this study shows that companies need to remember many adults only have basic online skills and may need help to make payments, find what they are looking for etc.
The report also showed that there are significant regional differences in online skills abilities of people in the UK. Bottom of the class were people in Wales and the top ranking regions were East Anglia, London and Scotland. Five basic digital online skills were tested in the project;
creating, communicating, managing information, problem solving and transactions.
The report findings back up what industry experts have been saying for a few months, the UK faces a growing shortage of adults with basic online skills which will mean that the adult working population will be unable to fulfil the growing number of digital job roles in the UK. This is quite surprising when we read about the amount of hours that teenagers spend online in the press but the skills are not progressing through to adulthood.
Companies can overcome this lack of online skills with live chat software
One way is by implementing Live Chat Software to their website. Operatives can answer questions and point visitors in the right direction when they run into difficulty. Rather than click away from your website in frustration if they cannot find what they are looking for, Live Chat Software enables your operatives to step in and interact with your website visitors. By identifying frequently asked questions, companies can have a library of predefined replies and canned answers which helps speed up the response time to questions and therefore increase the efficiency and productivity of the operatives.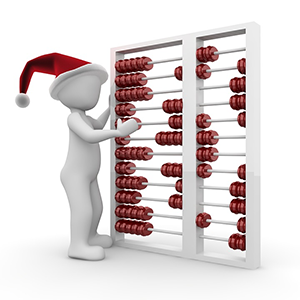 The live chat tool is probably not as expensive as many think and can provide a solution if you have identified that your website visitors are not staying on your website. A live chat tool can also improve your sales, increase your conversion, improve visitor satisfaction, enable your company to be more efficient and also improve productivity. Many companies are now turning to Live Chat Software as an impressive additional channel on their website. During the Christmas period many people browse online as they recover from Christmas festivities so it is a very good time to think about implementing the software.
Click4assistance are a UK based provider of live chat software for website, with dedicated Account Managers who offer fantastic customer service and a fully customisable visitor interface. Click4assistance has a wealth of experience working with clients in a wide variety of market sectors, providing a stable, robust and proven live chat solution, regardless of your company's size or requirements. We have worked with some of the UK's biggest and most recognisable names including Harvey's Furniture, Mazda and the University of Liverpool to name just a few.
For an informal chat about how using live chat software for website can help your business or to arrange a free no obligation software demonstration, contact the team on Tel: 0845 123 8971, email us on theteam@click4assistance.co.uk or start a chat at www.click4assistance.co.uk.