DATE
TAGS
AUTHOR
VIEWS
Live Chat Integration Helps Charities
Click4Assistance chat integration has been aiding charities for over a decade. Providing an anonymous and secure channel to charity representatives, with Cancer Research UK being the last to integrate chat into their care strategy.
Campaigns, pet care, vaccinations and sanitation are the most popular charity themes. There are over 180,000 charities registered in the UK, dating way back to the 12th Century. Charities like Great Ormond St Children's Hospital, Cancer Research UK, Best Friends Animal Society and British Heart Foundation are just a few among thousands of charities that help across the world.
As well as having posters and flyers spread around the community, encouraging people to get involved, charities have received help from technology, due to advertisements on social media, radio and television as well as TV shows such as Comic Relief, where they give you a number to text or call to send a small donation.
Advertisements on websites that are visited daily promote the charity and often have a link back to the website with more information. Social media has had a big impact on charities as it's the most intriguing way for the charity to reach out to followers. Charity shows like Children in Need and Comic Relief are watched all around the world every year. Technology is used by the majority of the world, therefore charities reach out to almost everyone.
How a Live Chat Integration Helps Charities
Charities can benefit from chat integration as they can advise supporters of their charity when arranging events or making donations. Benefactors may want to donate online; therefore using the auto direct feature on chat allows the operator to direct the visitor to the correct page.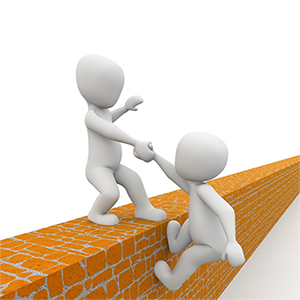 Click4Assistance offer a high level of privacy, not only can the visitor chat without the fear of being overheard, the chat integration is transmitted with 256bit SSL encryption, offering the same level of security as a payment page.
Examples of Charitable Organisations Using the Click4Assistance Chat Integration
Cancer Research UK implemented the chat integration to support vulnerable visitors with direct advice using trained nurses to advise patients.

The Citizens Advice Bureau uses the solution as a direct method of contact for residents needing advice or to book appointments with advisors.

MS-UK use the software to chat to people living with Multiple Sclerosis and also recommend fundraising.
Click4Assistance offer a 10% discount for charities using chat integration with their websites to help support them. For more information about how integrating chat can benefit your charity, contact theteam@click4assistance.co.uk or start a chat with one of our experienced account managers today!