DATE
TAGS
AUTHOR
VIEWS
How does your university manage peak periods?
Every university has peak communication periods where student services become inundated with messages, emails and phone calls from students and parents alike. Unlike a lot of businesses, universities have a unique target market, that does not have an age limit, yet their marketing is often targeted to those who are fresh out of college and ready to start their higher education. Many universities need to adopt communication methods that their prospective and active students use, which can include social media, so how can universities keep on top of all the incoming communication and still be productive?
Live chat is your saviour
If you need to get productive, sometimes it's helpful if the phone stops ringing. But in the case of universities, there are ways in which to keep that communication flowing and reduce the volume of calls. The benefits for this are two fold. On one hand you have your internal staff members not spending their entire day on the phone. On the other hand, the students and parents who would be calling in, won't have to wait in a long telephone queue for someone to become available to speak with them. Both sides win. But how can we make this happen for your university?
Live chat for websites gives customers an alternative to waiting in a telephone queue, and allows your team to speak with multiple people at a time, instantaneously making them more productive, since they are able to assist many more students and parents in a day, rather than with just telephone calls. This reduces the number of people who will call your university, and allows your team to speak with more people, making them more productive. It's a win-win.
Get organised
Now that we have figured out how to increase the number of people that your team speak to daily, which will help reduce the pressure during those dreaded peak seasons, we can look into a method that will increase that baseline of productivity.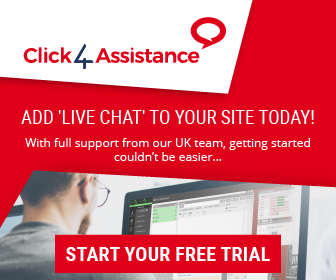 It's likely that your university is using multiple avenues of communication, which may include live chat for websites, emails, telephone calls, and social media direct messaging from WhatsApp and Facebook Messenger. Your team needs to keep on top of all of this incoming communication. Having everything in one place is a massive help with managing high volumes of incoming communication. It gives your student service department the ability to save time wasted looking for messages or even making sure that no messages are being missed or ignored. The Click4Assistance dashboard is the solution to this problem. Everything your team needs is in one place: live chat for websites, video chat, social media messages, Click2Call, and even your own CRM integrated so student communication notes are more accurate and comprehensive. This saves a lot of time, and makes your team more efficient.
And now the icing on the cake…
Automation is the name of the productivity game. Click4Assistance's Artie and Coni are AI interfaces that can massively improve your team's productivity. Artie, an AI chatbot, can greet all incoming website visitors no matter what time it is, answer basic questions, offer simple advice and help with website navigation, while Coni, a programmed conversational interface, can assist exploring students with their course selection through a series of questions. Both options allow your website to become more self-serve and make a lot of time available that your team would normally spend answering the questions that the AI interfaces from Click4Assistance can now do without human intervention.
Click4Assistance has been successfully supporting universities like yours for over 15 years with their student service communication solutions. If you're interested in deploying Click4Assistance, the UK's premier GDPR compliant live chat software solution, to increase your universities' productivity for 2020, give us a call on 08451235871 or send an email to theteam@click4assistance.co.uk and one of our experts will be with you right away. Not ready to reach out yet? Discover how it works, try a demo, or better yet, try Click4Assistance completely free for 21 days.