DATE
TAGS
AUTHOR
VIEWS
How direct messages can increase your University's ROI
Universities have become more age dynamic, appealing to a much wider audience than half a century ago. They are no longer just talking to parents of students about their children's education, or the rogue adult student who is furthering their career or retraining at a later point in life. Education was once a privilege of those who could afford to go, and the decision makers were often parents who wanted to meet with administrators and make the selection of a university themselves, which is only natural since it was a large investment. Those days are long gone and students of all ages are speaking directly with universities about their future.
In the 90's, the UK Government created an economic shift by granting student loans. This meant that more people had access to higher education, but also meant that the students themselves began taking a more active role in the decision process, since they were making the investment. More students meant communication requirements increased and universities had to start adopting modern business communication methods for higher productivity. Early adoption of technology for universities put them on the cutting edge of communication and gave a sharper competitive edge, making efficiency and productivity a win-win. University student service departments continued to find new ways to communicate with prospective students, such as live chat website software and video chat.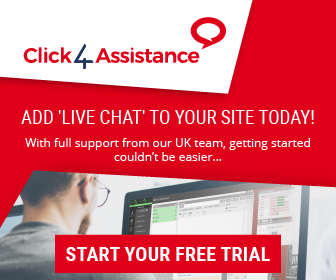 When social media hit the global market in the early 2000s, organisations of all sizes became more accessible to the average person. Fifty years ago, if you needed to get in touch with a company, you'd write a letter, or make a telephone call if you had access to a phone. As technology advanced, social networking websites such as Twitter shrunk the gap between untouchable brands and normal people in just 140 characters. In seconds, your tweet is online for the world to see, and that company is tweeting back in real time, as if they were right next to you.
'University culture' adopted new technology into the fold, and social media exploded with the student demographic as it became a very trendy method of keeping in touch, especially with students who had family living abroad. As a result, universities began marketing and engaging on these platforms to get students' and prospective students' attentions.
Enter: social media direct messaging. This was the next big shift in communication between students and universities. Now that students can send a quick message from their phones to their university student services team rather than physically visit or wait indefinitely in a telephone queue, universities needed a way to manage all of that incoming communication. This is where Click4Assistance comes in.
With the social media direct messaging integration, Click4Assistance brings the power of live chat website productivity to your student services team. All of your incoming direct messages from WhatsApp and Facebook Messenger, so it's easy to manage and hard to miss a message. This ensures your team engages with that prospective student who may have asked a critical question regarding registration or a programme. Responsiveness is expected from any organisation, including your university, and we can help you get there! By ensuring all of your commutation touch-points are covered, your return on investment will increase as part of the decision making process for purchasing often includes communication responsiveness. This gives your prospective students the confidence that they can reach you when they really need to, and your university team will be there to respond.
More than just a live chat website
For over 15 years, Click4Assistance has been working with universities to achieve peak productivity and we can help your university too! Unlike other communication software, Click4Assistance has everything all in one place, so good bye to fishing though applications to find what you're looking for and hello to Click4Assistance dashboard. With 256 bit encryption for data in transit, Click4Assistance is as secure as a payment page, so you can relax knowing your data is safe.
If you're interested in deploying Click4Assistance, the UK's premier GDPR compliant live chat website software solution, to increase your universities' productivity for 2020, give us a call on 08451235871 or send an email to theteam@click4assistance.co.uk and one of our experts will be with you right away. Not ready to reach out yet? Discover how it works, try a demo, or better yet, try Click4Assistance completely free for 21 days.