DATE
TAGS
AUTHOR
VIEWS
Communicate more effectively with your students
Universities have an interesting variety of students, who vary in age, background and culture, providing a melting pot of people to communicate with. While this sounds exciting, they have to manage communication with thousands of students, and prospective students. This can make keeping up with communication and student notes challenging, since the communication does not always go through the same channels. Students, active and prospective, use a multitude of methods of communication, varying from digital to analog, from telephone calls and fax to emails and instant messaging. Think of your student services department having to juggle all of these responsibilities and maintain momentum with communication while keeping student notes up to date.
Social media has completely changed the way we communicate as a species. The world now speaks with each other on a much more intimate platform than ever before. This has been the driving factor behind distance learning and global commerce. With the world being so easily connected, students from anywhere in the world can now get in touch, in real time, through the internet and possibly get responses faster than ever. 30 years ago, a family who wanted to send their kids to another country for education had to wait weeks for a response on an exploratory query via post, or sometimes had to wait for a university representative to be in their area if they could not be reached through telephone. It was not as simple as today when you can send a message through Facebook Messenger or WhatsApp and get a response in hours, sometimes minutes.
These changes have paved the way for immediacy and everything is measured and expected by that standard. This also impacts time, as we are no longer the typical 9 to 5 world of 30 years ago. Business is now conducted 24 hours a day, and thanks to the communication enhancements that technological advancement has provided, we are able to work from anywhere at any time to support this new non-stop world we live in. Students work at strange hours, since they are in classes during the day and not every one has the option to contact their teachers or your university's student services during office hours. As a result, many send in messages and emails, only to get a response the following work day, or sometimes your student team will respond in their personal time, especially with social media direct messages and emails, just to keep on top of the work load.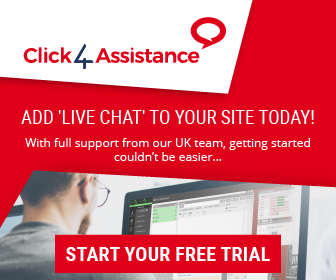 What if there was a way that all the messages from your university's live chat box for website and social media direct messaging could be responded to immediately, no matter what time or day it was? What if your students could reach your team at midnight, and possibly get the answers they need? With an artificial intelligence chat or form bot, such as Click4Assistance's Artie or Coni respectively, your website visitors and students can get an immediate response, have basic questions answered and receive the assistance they need, without any human intervention. If a student will have to miss their class the following morning, or needs some assistance with his or her schedule, Artie or Coni can easily help them. Should they have a query or need support with class recommendations, that's also something that Artie and Coni can assist with. Click4Assistance allows your student services team to focus on the more complicated requests and allows the software to do the heavy lifting.
The icing on the cake is really the full suite available from any laptop or computer with a Chrome browser on Click4Assistance's fully customisable dashboard, allowing your team to hide the distractions and focus on what they really need to. Having live chat box for website, video chat, social media direct messaging, artificial intelligence and even your own CRM integrated, all in one place is an instant productivity boost. It's as secure as a payment page, with encryption for data in transit and stored, so you do not have to worry about any digital eavesdropping with your conversations.
With over 15 years of experience with universities just like yours, Click4Assistance is the market leader in communication software solutions. If you're interested in deploying Click4Assistance, the UK's premier GDPR compliant live chat software solution, to increase your universities' productivity for 2020, give us a call on 08451235871 or send an email to theteam@click4assistance.co.uk and one of our experts will be with you right away. Not ready to reach out yet? Discover how it works, try a demo, or better yet, try Click4Assistance completely free for 21 days.