DATE
TAGS
AUTHOR
VIEWS
Healthcare Organisations Successfully Use Live Chat Integration
Click4Assistance will be exhibiting at the B2B marketing expo on the 28th and 29th March 2017, at Excel London.
Our team will be taking demonstration bookings for the brand new solution; Experiences by Cick4Assistance. We will be showing sneak peeks of the solution and there is a chance to win an experience day of your own, driving an Audi R8.
We have also been invited to host a key speaker seminar sharing the 5 essential tips for a successful implementation. Tickets are completely free!
Successful Chat Integrations within the Healthcare Industry
BMI Healthcare

BMI Healthcare implemented Click4Assistance live chat in September 2015, as they wanted to continue delivering the best possible care. To ensure BMI's chat is the perfect solution for them to use when advising patient, both the BMI and Click4Assistance teams worked closely together, and continue to have
regular performance reviews.
This solution is an elevated level of customer service and will allow BMI Healthcare to provide real-time, precise, help and support to our online visitors.
-Solomon Degia, Head of Digital, BMI Healthcare
For more information on BMI Healthcare's implementation take a look at our blog Web Chat Software Improves BMI Healthcare Services.
Cancer Research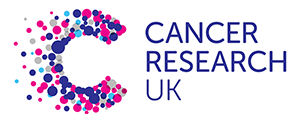 In 2015 Cancer Research researched extensively into live chat providers and solutions available on the Market, with security and the protection of patients' data within chat as the main factor. A specialised team of nurses were established to give tailored medical advice and provide emotional support to patients across live chat.
Read our blog Cancer Research: Improving Patient Care with Live Chat Services for more information about the charity's chat integration with Click4Assistance.
The Priory Group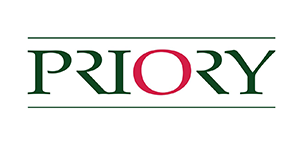 The Priory Group investigated Click4Assistance live chat in 2013. As they wished to deliver the highest quality of care via their website, the text-based channel allows patients and members of the public to speak to a Priory Group representative in full confidence.
The Priory Group's biggest concern was security with patient confidentiality as their principal priority due to dealing with and handling highly sensitive data, after a month of security questionnaires and configuring their account to their expectations, The Priory Group was ready to release live chat software to their patients.
To find out more about The Priory Group's implementation, read our blog Live Chat Software: The Priory Group Success Story.
Why Live Chat is Successful with the Healthcare Industry
Patient confidentially is the most important aspect of healthcare, and regardless of which method of communication is used, it is vital that security is upheld.
Live chat allows patients to speak with healthcare organisations in confidence. Chats are secured to the highest level of encryption as they are transmitted with 256 SSL bit encryption making them as safe as a payment page.
Waiting times are a renowned issue within healthcare organisations, due to live chat's instant nature patients do not have to spend a long time on hold or waiting to be seen by a professional, they can be connected to an advisor straight away, this boosts their satisfaction levels as they can receive guidance on their enquiry quickly.
The text-based communication channel can help aid visitors who are unable to leave their house or experience difficulties in communicating via telephone or face-to-face, in contacting a company and getting the advice they need.
Your Organisation's Successful Implementation
The above healthcare organisations integrated live chat to their exact requirements and are all benefiting from live chat, don't let your establishment miss out!
Come find out about 'Experiences by Click4Assistance' at the B2B Marketing Expo, or if you can't make those dates, book your free demonstration with our healthcare co-ordinator on 0845 123 5871 or email theteam@click4assistance.co.uk.
Author: Gemma Baker
Gemma is the Marketing Executive for UK live chat software provider, Click4Assistance, with a range of digital knowledge within PPC advertising, SEO practices, email campaigns and social media.