DATE
TAGS
AUTHOR
VIEWS
Housing Associations Increase Accessibility with Live Chat
A housing association is a private, non-profit organisation that rents low-cost houses and flats "social housing" to people on low incomes or with particular needs. Charitable housing associations are using restrained by budgets and need to find innovative ways to provide sufficient support to residents.
Housing associations across the UK have been turning to live chat for small business software to provide an instant communication channel that directly connects residents to a representative in real time. This allows them to ask questions or report issues quickly to the organisation.
Live Chat Examples within Housing Associations
Newlon Housing Trust
Newlon Housing Trust is part of The Newlon Group along with the associations five subsidiaries; Outward, Newlon Fusion, Access Homes, NewlonBuild and NewlonInvest.
Newlon owns or manages around 8,000 affordable homes, primarily in nine boroughs in north and east London, with many more in development. These homes are made up of a mix of affordable tenures and they provide housing for people nominated from local authority waiting lists, specialised accommodation for Key Workers, and Shared Ownership homes to help people take their first step on the property ladder. Working in partnership with Outward they also provide housing for people with a wide range of support and care needs.
The housing association implemented live chat in 2017 as they were looking to expand the communication channels in their contact centre from email and phone to include chat for an onmi-channel approach to customer service.
Through the instant communication channel Newlon Housing Trust has been able to receive residents' concerns and deal with them in a much quicker and efficient manner than via phone and email, which can leave individuals waiting up to 10 working days for a response. The association has been able to log issues and arrange for the management company they are partnered with to attend the property within just a few minutes. The chat channel is also used to advise citizens about health and safety, community information and rent payments etc.
Bolton At Home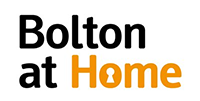 Bolton at Home own, manage and maintain more than 18,000 homes across the borough. They invest to improve the quality of their properties and are building new homes to give as many people as they can the opportunity to live in a quality, affordable home.
The housing association tackle poverty with debt and money advice, they provide food and clothes initiatives and help people keep warm for less. Bolton at Home supports residents into training and employment, and deal with antisocial behaviour. The housing association also helps customers to remain independent in their own homes with a community alarm service and adaptations. Alongside working with volunteer groups to build sustainable communities.
The majority of Bolton at Home's residents have reported that their lives are not easy, due to the impact of the government's welfare reforms or struggling to find suitable paid work. Bolton at Home believe in changing the way they think and work to benefit their tenants, therefore they introduced live chat software in 2014 for residents to instantly connect with the association's representatives.
Why not take a look at Bolton At Home's customer example for more information.
Nottingham Community Housing Association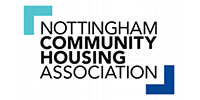 Nottingham Community Housing Association (NCHA) is one of the largest locally-based housing groups in the East Midlands. They manage over 9,500 homes and house more than 20,000 tenants across the East Midlands in Nottinghamshire, Derbyshire, Lincolnshire, Leicestershire, Northamptonshire and Rutland.
The association has been developing new homes since 1973, and are working in partnership with 19 local authorities to build new affordable homes that meet local needs. This includes homes for sale, rent (at affordable rents, as well as market and intermediate levels), shared ownership, and 'try before you buy' schemes.
Nottingham Community Housing Association introduced live chat software to their website in 2013. Offering a free communication channel, chats are directed to an internal contact centre to instantly help support residents with housing needs and enquiries.
For more information take a look at Nottingham Community Housing Association's customer example.
Want to Know More?
These are just a few of the housing associations that Click4Assistance work with to ensure their residents are fully supported online. To find out more information on how live chat for small business can improve your housing trust's services, contact our team on 01268 524628 or email theteam@click4assistance.co.uk.