DATE
TAGS
AUTHOR
VIEWS
Live Chat on your Website Makes Cruising Easier
For many travellers, going on a cruise is the ultimate holiday goal, from being pampered on-board with fine cuisine, relaxing spa treatments, and top-class entertainment to experiencing what the world has to offer by exploring multiple destinations. Therefore it is important that the research and booking stages are simple and is supported by excellent customer care.
Over the last decade, UK travel companies specialising in cruises have been turning to Click4Assistance live 'chat on your website' software to exceed travellers' expectations by providing instant support. Here's just a few of their success stories.
Cruise and Maritime Voyages
Cruise and Maritime Voyages provide 'no fly' cruising holidays on small to mid-sized ships departing from their Essex and Bristol based ports. They provide traditional British cruise experience with a 'home from home' style to help improve customer satisfaction and therefore retention.
In order to improve their customer service and assist with the increased volume of online enquiries and bookings, Cruise and Maritime Voyages implemented live chat in 2015. They have customised the instant communication channel with a department selector allowing the traveller to choose which area of the company they need to speak with. This helps the visitor gain their answers quickly.
"A lot more than just a web chat! I extensively reviewed the market when I looked at providing web chat for our UK website. Most companies were based in the US though I have always preferred to deal with a UK company when possible.

"Click4Assistance invited me to their office and demonstrated a very robust chat software, the price was also very reasonable compared to some competitors. This was enough for me to agree to move forward. They have helped me every step of the way and assisted in configuration and design of our chat. Nothing was ever too much trouble. The service I receive is more indicative of a product that costs many times more. They are always available on the phone (or web chat) and I cannot fault their service. So if you looking for chat within your website. I suggest you look no further." Web Systems Manager, Cruise and Maritime Voyages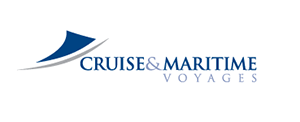 To find out more about their implementation read Cruise and Maritime Voyages Increases Bookings with Chat Software
Bolsover Cruise Club
Starting out in the late 1960's as a small family agent, Bolsover Cruise Club is now one of the largest and is consider the UK's number one independent cruise agent. They exclusively deal with premium brands such as P&O Cruise, Cunard Line, Princess Cruises, Royal Caribbean International, Celebrity Cruises, plus many more.
Bolsover Cruise Club were already familiar with offering a live chat service on their website, however were looking for an alternative UK provider to meet their requirements. In early 2017 they made the switch over to Click4Assistance. Their chat routes enquirers directly to their large sales team who can instantly help with their travel enquiries. Live chat also works in conjunction with their phones as the next available representative will only take the next incoming call or singular chat as per their organisational procedures. This allows them to concentrate on being multi-skilled rather than multi-tasking as this provides a dedicated service to the enquirer and guarantees their satisfaction.
"Excellent Live Chat & Great Support. The Click4Assistance live chat does exactly what we need it to do. The team are very helpful and super responsive." Website Manager, Bolsover Cruise Club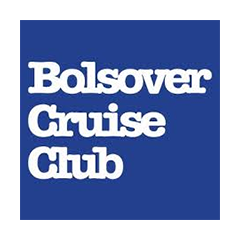 Take a look at Bolsover Cruise Club Switches UK Chat Provider for further information.
Red Sea Holidays
Red Sea Holidays are a dedicated travel company specialising in holidays to Egypt. They offer free excursions with each cruise and the option to cruise and stay, providing the traveller with the opportunity to experience a mixture of breath-taking sights, sounds and culture combined with a relaxing break by the Red Sea.
As more travellers are embracing digital methods of enquiring and booking their holidays, Red Sea Holidays wanted to ensure they provided the contact channels their customers prefer and as a result of implementing live chat in 2017 they have seen an increase in bookings.
"Great service and value for money, integration was very simple. Since we have had this we have had some very good engagement from customers and seen a conversion in business generating some great revenue. Full credit to our account manager who has been on hand every step of the way and more than happy to answer all of questions, no matter how trivial!" Senior Trade Relations Manager, Red Sea Holidays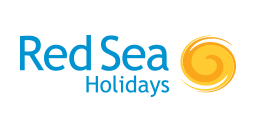 Read Red Sea Holidays Tailor 'Experiences' to Their Requirements for more information about their implementation.
Your Organisation
Click4Assistance has been working with the travel industry for over 10 years, and has proven to increase bookings and improve customer satisfaction rates for companies within the sector. With free consultations and demonstrations, why not have a chat with our team today on 01268 524628 to find out how adding live chat on your website can benefit your organisation.