DATE
TAGS
AUTHOR
VIEWS
Councils: Stepping Up Brexit Preparations?
The Government have sent out letters to councils "signifying the Government's intention to bring Brexit to a conclusion October 31 and in doing so it is placing more onus on local authorities to be involved in no deal preparations."1
Councils are being called upon to be proactive in identifying local issues which includes shocks in the local economy or problems with supply chains. They are also required to communicate with, assist and provide reassurance to various sectors (voluntary, community and business) within the local area.
How Councils Can Work With Click4Assistance
Click4Assistance provides a digital communication solution to local authorities to help improve online services to their ward whilst streamlining operations.
Live Chat Software
Live chat software is a 1-to-1 instant communication channel that connects a website visitor with an advisor in real-time via your website. Councils have been using live chat across their websites for advice, signposting and completion of online forms.
Councils are restricted by budgets, therefore live chat software has been providing a cost-effective solution for local authorities to continue being able to provide a great service to their residents whilst saving resources.
The communication channel can be set up on a specific webpage on the subject of Brexit. Live chat can be used on this page for council representatives to supply local information in regards to Brexit, and can use the functionality available (Pre-Defined Replies and Auto Navigate) to signpost the enquirer to other websites such as gov.uk for further advice.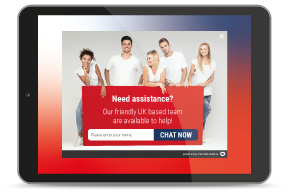 Meeting Rooms
Meeting Rooms are similar to live chat software however the difference is that multiple participants can take part within the conversation, regardless of their location.
Councils are able to streamline resources as a minimum of 1 agent could present information to tens, hundreds or even thousands of participants, reducing the amount of repetitive enquiries that advisors would have to respond to.
One council holds weekly meetings regarding Brexit. Digitally hosting these meetings would save a lot of time and money organising the location including parking arrangements etc. It would also mean more participants could take part as they can join the conversation from anywhere on a mobile device.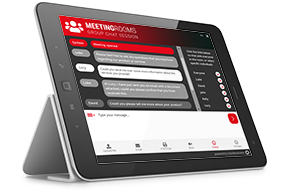 smartContact
smartContact are easy to add customisable forms. They allow you to painlessly capture valuable data without the development typically expected when adding enquiry forms to your website.
The forms are available 24/7 with no agent involvement necessary. The responses can be sent to a dedicated email address on an individual basis, alternatively, reports can be set up to analyse the replies as a whole identifying how many forms had been seen, abandoned or completed and the details of the submitted feedback etc.
Councils looking to identify local issues and concerns can create a feedback form to present across their website. They can use this to gather their wards' thoughts and opinion on life and business within the local area.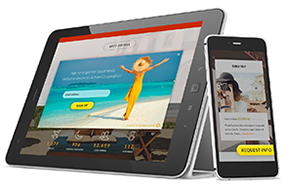 Why we are a Trusted Provider
Many councils across the UK are using Click4Assistance as their provider for digital communication solutions. We have been supplying live chat software for over 15 years and are the UK's premier provider.
All data is encrypted in transit and stored encrypted at rest in London UK within Equinix flagship data-centre, in full compliance with GDPR. Working with public organisations such as councils, police forces and the NHS we ensure your data security is our top priority.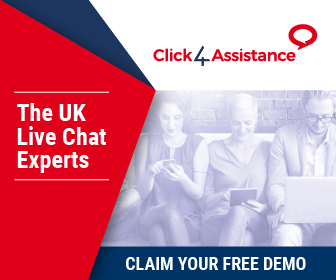 Our solution is fully hosted meaning we take care of everything including security, encrypted backups and 24/7 monitoring. We have exceeded our 99.5% uptime guarantee since 2015.
We provide each company with a dedicated account manager and technical engineer, ensuring every implementation is fully supported from initial implementation to 10 years down the line.
These are just some of the reasons why our system comes recommended by Capita and Civica, who have procured and implemented the solution for various councils.
Other councils have procured the digital communication channels directly for their own websites. This includes:
Rhondda Cynon Taf County Borough Council
Rhondda Cynon Taf County Borough Council is the first Welsh local authority to implement the live chat software.
Due to their bilingual residents, they have customised their live chat service in both English and Welsh, which has been added to their fostering section of their website.
Take a look at Click4Assistance Breaks Through the Welsh Border for Councils for more information about their interesting implementation.
Inverclyde Council
Inverclyde Council was the first Scottish local authority to procure Click4Assistance digital communication solution.
They implemented the instant communication channel to their Advice Services pages within their Health and Social Care department, providing free confidential advice and assistance to residents and workers within the ward with money worries.
To find out more about their procurement, read Inverclyde Council Digitalise Resident Advice Services.
London Borough of Havering
London Borough of Havering had one of the most interchangeable implementations of live chat spanning over 3 years.
However, they got there in the end and added the communication service to their school admissions pages.
Find out how the council implemented live chat using a thin-client environment by clicking here.
For more information regarding any of these implementations, or how your council can prepare your website for Brexit, contact our team on 01268 524628 or email theteam@click4assistance.co.uk.
---
1 Lancashire Telegraph, 2019, East Lancashire councils step up Brexit preparations