DATE
TAGS
AUTHOR
VIEWS
Estate Agents Digitalise Their Communications with Live Chat Software
Since the growth of real estate portals including, Rightmove and Zoopla, the way renters and buyers search for a property has changed, therefore estate agents have been looking into how they can digitalise other areas.
"By 2020, 60 to 70 percent of all properties on the market will be listed by online estate agents, threatening to wipe out over 7,000 high street estate agent offices" – Adam Day, Hatched.co.uk
2017 has seen an increase in estate agents implementing live chat to digitalise their communication with customers. In the last 7 months Click4Assistance has experienced a 66.7% increase in estate agent clients.
Live Chat Software Implementations in Estate Agents
Butcher Residential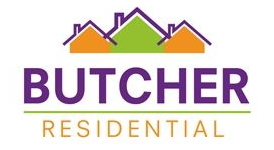 Butcher Residential is one of Yorkshire's leading residential estate agents; they sell and let properties in the Barnsley, Penistone and Derby Dale area.
They believe that in this digital age information about the property market is so freely available online that it is easy to be misinformed or misled; therefore they ensure their clients can benefit from their experts experience and knowledge.
The residential estate agent implemented live chat software in winter 2016, offering their quality advice and friendly support through the online communication channel. They opted for a larger chat button image which has increased their uptake rate. Whilst browsing through properties the visitor is focusing on the results, the button can then bring their attention back to the instant communication channel the moment they have any questions.
Bradleys Estate Agents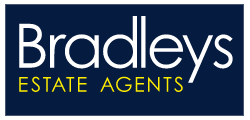 Bradleys Estate Agents are the West Country's largest independent estate agency, covering Devon, Cornwall and Somerset.
Live chat was recommended to the estate agents by Homeflow, who are specialists in online marketing for property and a partner of Click4Assistance. Upon recommendation, Bradley's IT, Customer Services and Marketing Manager were happy with the solution and rolled it out to their website.
Bradley's have customised their chat to fit seamlessly with their website branding. The chat buttons colours are the same as other call to action buttons, ensuring consistency across the website. All of the chat windows have been customised with the Bradley's logo; an operator photo has been included on the dialogue window. Making the chat design more personalised the visitor is confident they are speaking directly to the estate agent.
When chat is offline Click4Assistance continues supporting Bradley's as offline messages are gathered and sent to the allocated email address.
Wrights Residential

Wrights Residential is an estate agents based in Towbridge who specialise in Sales, Lettings and Property Management in and around the surrounding areas of Wiltshire.
They implemented live chat software in June 2017, changing the chat button to fit in with their branding; however, they have used an alternative colour for their chat windows that stands out when the visitor in chat continues browsing the website.
Wrights Residential provides high quality brochures that they have readily available; this includes their Vendors Marketing Guide to Selling Properties and their Landlord's Handbook for Letting Properties. During a chat if any brochure is relevant to the client, the representative can send the comprehensive documentation to the customer in chat via file transfer, this saves time for the operator to write a follow up email and they can ensure that the visitor has received the information.
Your Implementation
Click4Assistance has been supplying live chat software for over 10 years. To discuss how your estate agency can implement live chat onto your website, call our Property Co-Ordinator on 01268 524628 or email theteam@click4assistance.co.uk.
Author:
Gemma Baker
Gemma is the Marketing Executive for
UK live chat software provider
, Click4Assistance, with a range of digital knowledge within PPC advertising, SEO practices, email campaigns and social media.