DATE
TAGS
AUTHOR
VIEWS
Live Chat Software is a Cost Effective Channel that Could Increase your Savings
Live chat software is constantly assumed as expensive by local authorities; however customers like Redcar & Cleveland & Buckinghamshire have realised that this is misjudged and are benefiting from offering online help to their wards.
ICT SME's play an important role in reducing expenditure for Local Authorities, with innovative solutions and better value for money. Click4assistance, the UK's premier live chat software provider, offers a cost effective communication channel for Local Authorities. The cost of implementing this solution often does not require a lengthy tender process and can be implemented through your small contract procurement procedures making it easy to implement.
Local Authorities often assume that online chat software is expensive but this is not the case. Live chat software is a cost effective channel as operators can handle multiple chats simultaneously therefore effecting resource savings within your various departments. Whether it is introducing online chat software to your health or social pages, providing a live chat service which facilitates easier communications with residents or even introducing a live chat service on their school admissions page, many local authorities are already benefitting from online chat software. Local Authorities already using our solution have reported savings in resourcing, and increased satisfaction among their residents. Many have successfully implemented live chat software for less than £5000 a year, meaning they did not have to go to tender.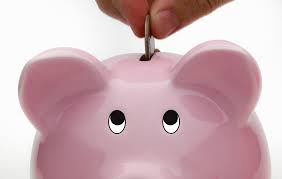 Case Studies of customers using live chat software
Redcar & Cleveland Council and Healthcare Organisations including The Priory Group, implemented secure live chat software, allowing them to maintain confidentiality during the most sensitive chats regarding health and social care. This meant people seeking answers were instantly able to receive answers whilst researching the information on their website. More people feel able to reach out about delicate issues when using online chat software.
"Live chat works as effectively as possible for us. Since launching at the end of 2013, we have already seen the benefit of implementing the software."
Direct Marketing Manager – The Priory Group

Buckinghamshire County Council reported a huge success when they introduced a live chat service on their School Admissions pages. Staff and visitors to the website have found the solution easy to use and enquiries are often answered in full on first contact, reducing wait times, improving customer service and relieving resourcing issues.
For more information, contact one of our Local Authorities Coordinators for a free no obligation software, without the pressure to subscribe on Tel: 0845 123 5871 or email us on theteam@click4assistance.co.uk or start a chat at www.click4assistance.co.uk