DATE
TAGS
AUTHOR
VIEWS
New Financial Year: Budget for Live Chat Integration
As we approach the new financial tax year, many organisations will be eagerly anticipating the release of their new budget. Some businesses can proceed through the year well within limits; others will be watching every penny they spend. Here's our justified reasoning on why live chat should be included in your budget.
Live chat integration software is an instant communication channel that improves customer engagement. Consumers are able to enquire directly on the website as they browse and do not need to switch platforms or device to contact the company. They are connected to a representative in real time, where they can converse via text based messages. It is easy for operators to advise visitors as they have access to features that help them to:
Speed up their response rates whilst providing an accurate reply (Pre-defined Replies)
Automatically redirect the visitor's browser to a page of interest encouraging self-help (Auto-Navigate)
Send documentation via the chat session, reducing time spent on follow up emails (File Transfer)
View a replica of the page that the visitor is browsing to provide more accurate responses (Co-Browse)
Include another operator within the chat if their area of expertise is required, allowing all questions to be answered in one session, improving first contact resolution rates (Invite an Operator)
Increase Sales
Organisations can increase their sales by integrating live chat. Firstly, the consumer's perception of a company improves with the appearance of the communication channel. Businesses come across more trust worthy as they are easily contactable. Having live chat increases the amount of visitors who will contact the organisations, once they have initiated a session, the representative can encourage the consumer through to purchasing and even increase sale value by cross and upselling where appropriate.
To increase chat uptake further, automatic invitations can be timed to display to the visitor, inviting them into chat. These can be strategically positioned on pages where high abandonments occur, including throughout the checkout process.
Many shopping cart abandonments happen due to extra costs being added on (delivery / booking charges), the visitor experiences an issue (promotional code not being accepted / lack of payment methods) or they struggle with the checkout process. Many consumers will think about leaving the site and going elsewhere when these occur, your organisation can optimise the proactive invitations to present before they abandon offering them another option, which allows your operators to try and resolve the issues and encourage them to continue with the purchase.
Reduce Resources Whilst Improving Productivity
Operators can easily handle multiple chats simultaneously. This increases their individual performance, allowing organisations to decrease their staffing levels and reinvest their savings into their budget.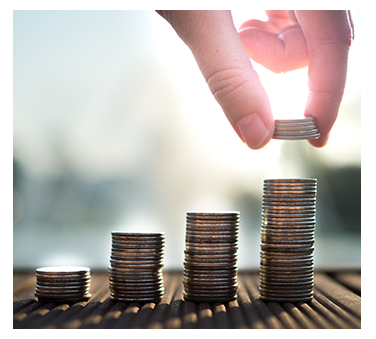 If a business has a sales team of 30 representatives all on minimum wage for 40 hours a week (£7.83/ hour from 1st April) that is £488,592 spent on that team a year. If that sales team were to handle chat enquiries instead of telephone and emails, the organisation could reduce the team by 67% to 10 operators, as each representative can handle 3 enquiries on average, saving 20 salaries at £325,728/year. Live chat can cost around £2500/ year for 10 users, enabling the business to reinvest £26,935.66/month or £323,228/year back into the budget.
'Experiences' by Click4Assistance is also cost-effective as there are no set up fees. Many organisations will have their own IT and web teams allowing them to configure and customise the solutions without incurring outsourced costs.
With the advanced reporting suite, managers can monitor results to analyse the return on investment and optimise productivity by measuring operators KPIs and identifying areas of improvement.
Including live chat in the budget for the new financial year can result your organisation gaining more funding for the year. Spend a little and benefit a lot with the Click4Assistance solution, with increased sales and improved productivity.
For more information about 'Experiences' by Click4Assistance and how a live chat integration can benefit your organisation, contact our team on 01268 524628 or email theteam@click4assistance.co.uk.