DATE
TAGS
AUTHOR
VIEWS
Aid Students Online with their Studying for the Semester Exams
Semester 2 exams are almost here for students, but is your university doing enough to support their studying?
There are several ways that your organisation can improve online support for students when they are studying outside of the classroom.
1-to-1 Support
Lecturers can provide 1-to-1 support to students via online chat software. An email can be sent to the individual with the link to the chat session, which is advisable to be sent at a scheduled time for each student to ensure the teacher doesn't become inundated. The time in chat is useful to find out where the gaps are in their knowledge, provide them with material from previous lectures and identify any concerns for the upcoming exams.
During the chat the professor and student can transfer files to one another allowing notes and any other documentation to be exchanged. This instantly enables the student to gain access to any information they are missing, or to get confirmation of any notes they are unsure of.
Should any study material not be available in the form of documentation, but is accessible via a link, the professor can push this to the student via the live chat software. This automatically opens the relevant page in the individual's browser, ensuring they are provided with the right information. It is a much quicker way than trying to direct them via written instructions.
Some students may prefer to have a face-to –face meeting with their teacher, therefore video capabilities can also be used alongside the online chat session. This allows one or both individuals to broadcast their video and voice feed.
More meaning in conversations is shared by body language alone, therefore it can help professors really see how the student is feeling, and could aid the student understand something easily when it is explained in front of and directly to them.
Peer Support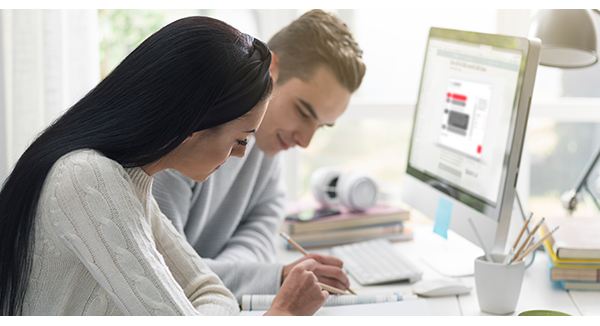 If professors don't have time to offer 1-to-1 support, a session can be set up via meeting rooms to provide a group chat. The lecturer doesn't have to be present throughout and is able to support multiple students when they have the spare time. When they are not available, the class is able to continue speaking with one another, providing a study group where they share notes and information.
The meeting rooms are recorded therefore the university can monitor if the chat session is being used solely for its purpose. They could also see how many students are taking the opportunity to extend their studying and decide how often a group chat needs to occur and for how long.
Files can also be transferred in a meeting room, therefore at the end of a lecture the professor and/or students could share their notes with everyone in the chat session. This allows them to all be on equal footing and it is then down to how they process the information and perform in the exams that displays their knowledge for that particular subject.
Many students will find studying repetitive and/or become stressed under the pressure. Offering more studying options online and away from the classroom can help them to remain focused. To find out more about how your university can aid students in the wake of their exams, contact our team on 01268 524628 or email theteam@click4assistance.co.uk.
Click4Assistance has been providing online chat software for over 15 years, working with a quarter of UK universities to improve their online communication. Contact us using the methods above for more information about how we can help your organisation.