DATE
TAGS
AUTHOR
VIEWS
Operate a Stress-Free Clearing Process with Live Chat
Clearing opens in a months' time, allowing thousands of students to apply for other university placements if they have failed to meet their firm and insurance conditions or realise they don't like their choice of campus or course.
It has been reported by students going through Clearing that the process can create a stressful and worrying environment as the phone lines are constantly busy and can mean students spend several hours trying to get through. This can result in them missing out on a placement by the time they speak with a representative, even when they have achieved higher grades than the average applicant for the course.
Click4Assistance customer Which? compiled opinions on the whole process in their article "The Reality of Clearing: as told by students." One first year social studies student from the University of Lincoln shared with the Consumer Rights Watchdog:
"Often, people think clearing is JUST for those who didn't get their grades, but it isn't. I made my firm choice, but after I visited the uni, I realised it really wasn't for me. Since I was accepted by my first choice, I had to apply to Lincoln via Clearing, as this was the only way. It was very stressful, as normally you are just waiting for one university to 'release' your application so you can give it to a different one. Sometimes it prevents you from going anywhere as you are always waiting for calls or emails because the process has to be done by a certain date. Phone lines are always busy and sometimes staff aren't the nicest. One even made me cry! But it just takes patience, and remember the final goal!"
Reduce Pressure on Admissions
Many universities find that the whole process places pressure on their staff resourcing, which reflects directly onto the students applying via clearing. Live chat can relieve the stress on phone lines as representatives can handle more than one chat at a time, allowing them to speak with students in a more efficient manner.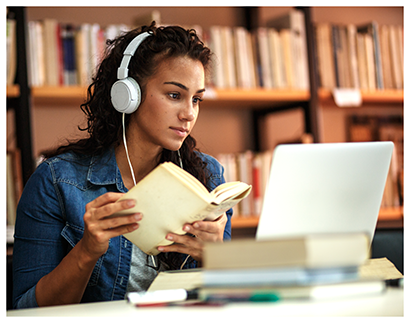 For high volumes, it can be discouraging to hear an engage tone of a phone line or see a leave a message option, therefore queuing can be used. Students will be regularly updated with their position, which allows them to continue with other tasks such as looking at other courses and universities, increasing their chance of finding a placement.
Once in chat, the student can speak with an advisor and discuss alternative courses. The representative can send any suitable options via the Auto Navigation functionality which opens the relevant page automatically in the visitor's browser, allowing the student to focus their attention on what is possible.
The admissions team will know when a course is fully filled so will reject students for that select option before they have shared their grades or situation. In some extraordinary circumstances head of departments can offer a place on their course. Therefore they could also be available by chat, however to reduce the number of individuals boycotting the correct process, they could only be contactable when a member of admissions transfers them, and only when an individual asks if they could speak with them, keeping the service streamlined.
Has your university got everything in place for the upcoming Clearing process, or are your representatives manically preparing for the dreaded time of year? Make Clearing easier for staff and students by relieving the pressure with live chat software.
Click4Assistance has been providing the UK's best live chat software for over 10 years, with Universities such as Bradford and Glyndwr successfully using live chat for Clearing for over 5 years. For more information on how the solution can help your university contact our team on 01268 524628 or email theteam@click4assistance.co.uk.