DATE
TAGS
AUTHOR
VIEWS
Setting Up Live Chat On Website Helps Those with 'Mayfever'!
It's that time of year again, where those weakened by pollen are out in public with irritated and itchy, red eyes. If you've seen a stranger or two wearing sunglasses, that would be why! All they want to do is sit at home with a box of tissues, wishing the guy outside would just stop with the lawn mower!
Instead, their other halves are dragging them around stores, but with a live chat tool, your business will relieve the sneezing attacks by helping customers shop online, rather than stepping out of the door.
As well as hay fever making many people prefer shopping online, it's also less time consuming. There are no crowds and more variety of products. Customers spend less money on petrol and can also be notified when stock comes in.
Many customers face problems online, especially when it comes to paying for items. Bank details may be invalid, or discount codes may not work and that annoying message appears saying; 'unable to process orders'!
Due to having these problems, customers are more likely to abandon orders during checkout process, or even move to a competitor's website. Setting up live chat on website is the easiest and quickest way for customers to contact the business, by clicking the chat button on the company website.
Instead of having to talk through the sniffs and sneezes on the phone, starting a chat couldn't be easier. Visitors can simply click the chat button that opens up a chat window and allows them to talk instantly with a representative, to ask any questions they may have.
Don't Play The Waiting Game!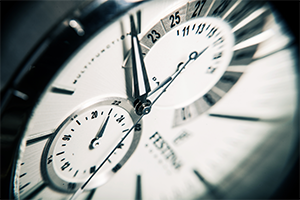 Customers who may find themselves struggling on a certain page can receive a proactive invitation from a representative asking whether they need any help. For example, this may be whilst they're on the checkout page, having difficulties with processing their order. Operators can also use the auto navigation system to redirect visitors to certain pages of the website. E.g the pricing, checkout, product, or frequently asked questions page.
Click4Assistance work with all types of industries and organisations including: Bonmarché, Tubz Brandz and Harveys. Setting up live chat on website helps them assist customers in the process of ordering their products.
"Click4Assistance offers our customers a fantastic service allowing our brand to have a real time relationship with our customers online. I am extremely excited by this partnership as we aim to be at the forefront of Live Chat developments and customer experience online." – Head of Digital of Harveys.
For more information on how to make your customers feel a little better by using setting up live chat on website, call us on 0845 123 5871 or email us at theteam@click4assistance.co.uk. Alternatively, start a chat to receive a free information pack.