DATE
TAGS
AUTHOR
VIEWS
Web Chat Software Provider Click4Assistance Supports Trooping The Colour
Trooping The Colour is an annual event taking place for The Queen's official birthday, in which she leads the troops down the Mall to Buckingham Palace. Existing from around 1700, the ceremony was restored in 1820 on the accession of King George IV. The traditional British event takes place on the 11th June and it's great to support British events and by doing so, people can buy British products. For example, Click4Assistance web chat software!
The web chat software is completely user friendly and is developed in the UK. Being UK based means all data is completely safe, with the data centre in Telecity London, the securest data centre in the EU! Click4Assistance comply with the Data Protection Act and are regulated by ICO.
Security is a top priority to us and we ensure all our customers' information is kept safe. Our clients include financial institutions that must adhere to FCA guidelines and regulations with the emphasis on three main subjects; Security, Connectivity and Infrastructure. Click4Assistance conforms to ISO 9001 and 27001 standards and adheres to the stringent regulations laid out for data storage.
All chat communications are over https/SSL using 256bit encryption. The ability to mask any sensitive data like credit card numbers for example, ensures this information doesn't transmit to our servers.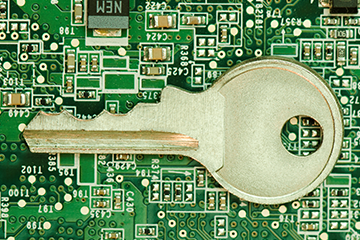 Live chat can be accessed from anywhere and by anyone, which includes international visitors who may not feel comfortable communicating via telephone due to the language barriers. Even though Click4Assistance are UK based, live chat can be customised to be multi lingual, so if visitors find it easier to speak in their own language, representatives can simply use Google Translate.
What Has Click4Assistance Got to Offer?
Click4Assistance offer a fully customisable solution that businesses can develop to suit their website. Whether that be a large embedded chat button, or just a small, simple sticky button that stays to one side of the website. A live chat facility has the potential to change the perception of how visitors see a business and how they can engage with them.
Web chat software offers a range of features to help answer visitors' questions. Predefined replies are useful to those who may receive similar questions from different clients. Rather than repeating themselves, operators can set certain replies that answer visitors' queries, which saves their time. Representatives can proactively send an invitation for chat, to customers who may look a little lost on the website.
Click4Assistance has a team of dedicated account managers that work full UK operational hours and can help you through the process of using web chat software. For more information on how live chat can benefit your company, call us on 0845 123 5871 or email us at theteam@click4assistance.co.uk for a free information starter pack.