DATE
TAGS
AUTHOR
VIEWS
Where are your Customers Travelling to This Summer?
The bank holidays are over and many people will be looking towards their next break. Parents will be planning a family escape during the summer holidays; whilst individuals who don't have to accommodate kids are free to take their leave either side of the school holidays for their own piece of the summer sun.
Live chat has been helping travel companies such as agencies, hotels and transport etc. to increase their reservations, regardless of the type of holiday consumers' book.
Will it be a Homeland Holiday?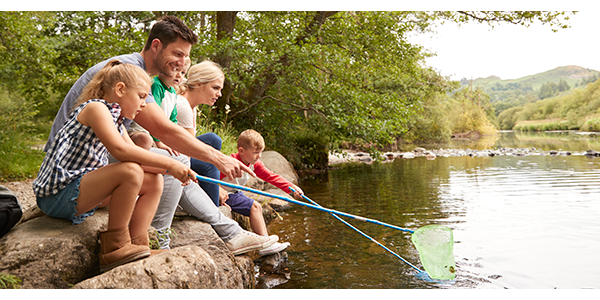 Some travellers will want to explore the UK whilst others are happy to find their inner tranquillity. Whatever takes your consumers fancy, here's how some of the UK's best travel companies are using live chat.
Alexander Hotels
Alexander Hotels offer Luxurious 5* accommodation and experiences at their distinctive boutique hotels with award-winning spa facilities, across 3 destinations.
With their website becoming more popular, Alexander Hotels were facing a high level of enquiries via telephone and email contact. They introduced web chat software to relieve this demand, reducing the impact of their customer service team whilst efficiently increasing the number of bookings.
For more information, request Alexander Hotels' customer example.
YHA
The Youth Hostels Association (England and Wales), more commonly known as YHA, provides youth hostel accommodation in England and Wales.
YHA have been using live chat since 2015 to assist with bookings. They reviewed their website in 2018 where the association re-introduced the web chat software communication channel within their 'Groups' section of the website. This allows their larger audiences (universities, schools, and youth groups etc.) to enquire.
Request YHA's customer example to find out more.
Easy-breaks.com
Established in 1996, easy-breaks.com is an online Scottish short breaks operator who specialise in booking great value breaks at Crerar Hotels across Scotland.
Live chat was introduced to the travel company's website in 2010 to increase engagement between online visitors and the central reservations team. The contact channel reduced sale abandonments as agents are able to complete bookings.
Take a look at our blog Increase Reservations with Live Chat for Your Website to find out more about their chat integration.
Will it be a Cruise?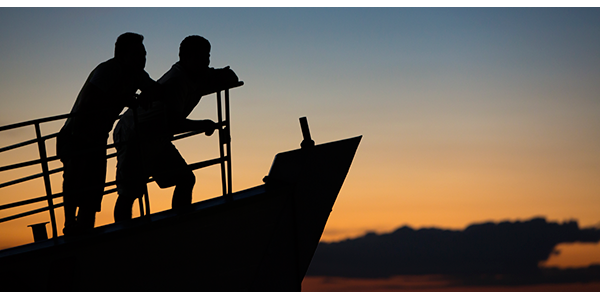 Many travellers will dream of going on a cruise, others will be regularly serial cruisers. Specialised companies have been using live chat to ensure every cruise is special regardless if it's their first or one hundredth and first time.
Bolsover Cruise Club
Starting out as a small family agent in the late 1960's, Bolsover Cruise Club is now one of the largest, and is considered the UK's number one, independent cruise agent.
In early 2017, Bolsover Cruise Club switched live chat provider to Click4Assistance, where the web chat software communication channel directly routes enquiries to their large sales team. Each member of staff is multi-skilled rather than multi-tasked allowing each available agent to take the next incoming call or chat enquiry, enabling them to provide exceptional customer service.
For more information about their implementation, read our blog Bolsover Cruise Club Switches UK live Chat Provider.
Cruise and Maritime Voyages
Cruise and Maritime Voyages provide 'no fly' cruising holidays on small to mid-sized ships departing from their Essex and Bristol based ports.
They introduced live chat in 2015 in order to improve their customer service and assist with the increased volume of online enquiries and bookings. To ensure that visitor questions are answer in a timely manner, a department selector is displayed on the pre-chat form to direct enquiries to the right area of the company.
For more information, request Cruise and Maritime's customer example.
Orbital Travel
Orbital Travel is an independent specialist tour operator. Their cruises began with Egypt and the Nile, and have expanded to cover Croatia, Cuba, Maldives, Naples, Seychelles and Venice.
The travel company introduced live chat in 2012 with intentions of improving communication and customer service. They have experienced an increase in leads and a rise in bookings since adding the web chat software solution.
Read our blog Orbital Travel Conducts Live Chat on Website Tool to find out more.
Will it be a Destination Holiday?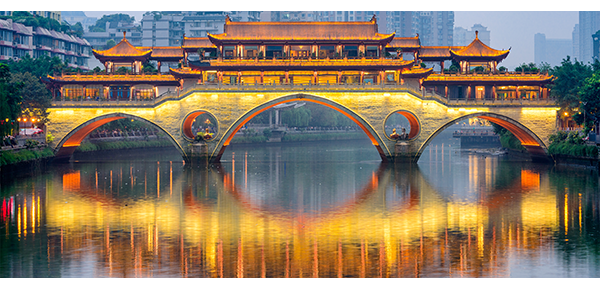 For travellers who have their heart set on a certain location, destination specialised agencies have been using live chat to share their knowledge and expertise.
Eastravel
Eastravel is a long established, independent tour operator specialising in travel to Asia, the Far East and beyond.
They added live chat in 2016 as another communication channel for individuals to easily discuss their travel plans including new activities, experiences and destinations.
Why not check out their website for more information?
Travel á la Carte
Travel á la Carte is an independent tour company specialising in holidays to Greece.
The travel company has been using live chat for over 9 years, allowing visitors to instantly connect with an agent and have their questions regarding their Greece packages answered quickly.
Take a look at their chat in action.
Red Sea Holidays
Red Sea Holidays are specialists in package holidays to Egypt and Morocco.
Introducing live chat in 2017, Red Sea Holidays have experience some very worthwhile engagement with customers and an increase in conversions, generating some great revenue for the travel company.
For more information take a look at our blog Red Sea Holidays Tailor 'Experiences' to Their Requirements.
Will it be beneficial to your organisation?
Simply put yes. It doesn't matter what your company does within the travel industry, live chat has proven to be successful across multiple organisations with many more still implementing the technology today.
To find out more about how live chat can integrate with your company, contact our team on 01268 524628 or email theteam@click4assistance.co.uk.