DATE
TAGS
AUTHOR
VIEWS
Too Polite To Ask Your Senior Colleague For Help via Text? Use Website Live Chat Software Instead.
With the UK now being painted as too polite to ask a colleague for help over text, due to Britishness, here is how live chat software can help in moments of need.
Dealing with customers on a daily basis means that you won't have the answer to every question they ask, and that's ok, as long as you can direct them to the person who can answer their query or you can go find out.
However, a recent YouGov report says that British Workers are too uncomfortable to text their senior colleague for help. Out of 200 brits who said they wouldn't text their colleague most of them said it would be inappropriate or impolite, only 2% said they would be too scared to.
Showing good customer service in a live chat means answering instantly and accurately, leaving a visitor waiting for too long for a response can occasionally result in them leaving the live assistance chat with a bad impression of the company. If you need your colleagues help and texting is not an option to get their support, the Click4Assistance website live chat software has 3 choices to select from…
Transfer the chat
If your colleague has the knowledge to help the customer in chat, the whole chat can be quickly transferred to your colleague who can, see the transcript so far, carry on the conversation and answer the question.
Invite an Operator into chat
They say 3's a crowd, but not in chat. Should the operator handling the online help chat have some difficulty with a question but wants to stay in control of the chat, they can simply invite another operator in, who can then answer the question and be on hand in case another difficult question arises, Alternatively they can simply continue with their work whilst the chat occurs in the background.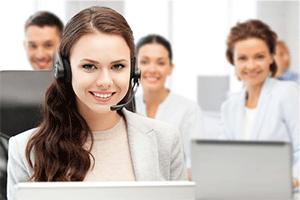 Operator Training Room
This optional functionality allows operators to privately message each other for help. You may be in different locations or just across the office, when you message your colleague for help and they respond, you can paste straight into the chat.
Thinking about using these website live chat software features?
For more information on asking your colleague for help through website live chat software or on any of the Click4Assistance features, call our team on 0845 123 5871 or use our live chat software download link for our free trial.