Top 10 WordPress Live Chat Plugins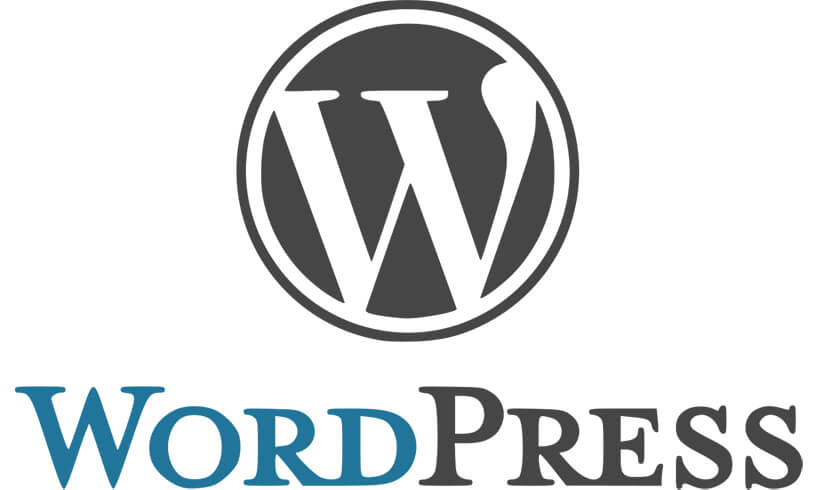 What exactly are live chat plugins?
Live chat is an interactive feature, which is available on a growing number of websites. If you use one of the main content creation platforms, for example, WordPress, Drupal or OpenCart, you can access live chat from within. However, many individuals and businesses tend to prefer alternative live chat plugins, which can offer a wider and more diverse range of applications and features. Once you have a live chat plugin on your website, you can provide customers, shoppers and clients with the option to contact you via chat. Often, when you visit a website, you'll notice a text box pop up and somebody will ask you if you need any help or if you have any questions. Using live chat is a quick, hassle-free way to talk to an adviser or to obtain answers to questions or queries.
There is a huge range of live chat plugins available for WordPress sites, so how do you go about making the right selection for your business? There are pros and cons, which we will discuss in detail to help you compare contenders and narrow down the options.
Why do business websites use live chat?
In 2017, IBM predicted that by the end of 2020, 85% of customer interactions would exclude human involvement. Live chat, which can be powered by people or bots, is becoming increasingly commonplace, and consumers often expect access to this form of support now. There are myriad reasons why business sites utilise live chat. Here are some of the most significant benefits of adding a WordPress live chat plugin:
Getting to know your customers better
Getting to know your customers better has multiple advantages for businesses. Engaging with buyers and maintaining contact with clients can provide valuable feedback and insight, which can be used to inform decisions related to marketing, pricing and running promotions. Customers also like to see the human side of a business. They engage better with brands that make the effort to communicate and stay in touch with them, and they appreciate being a valued customer. Market research can help businesses tailor marketing and sales strategies to their ideal buyer and increase the chances of converting leads and ensuring shoppers are happy. According to statistics from Zoho, 43% of businesses had a better understanding of their client base after using live chat for 12 months.
Responding to queries and questions to increase conversion rates
Most buyers will find themselves in a situation where they want to make a purchase, but they have questions or concerns they'd like to address before taking the plunge. Rather than hanging around waiting for an email response to trying to get through to a customer service representative on the phone, live chat offers a simple, swift means of gathering information and raising queries. If you have a live chat plugin, you can respond to web users rapidly, providing them with the information they need to take the next step and complete their purchase. Intercom live chat statistics suggest that web users who engage in live chat are 82% more likely to become customers.
Rapid response
Did you know that the average response time for email queries is up to 12 hours? In this day and age, customers do not have the time or the inclination to wait for responses and replies. There is very little point in offering a buyer the chance to find and add an item to a cart and complete a purchase within seconds if you can't answer a question for 12 hours. If customers don't have access to instant support or advice, there's every chance that they will abandon their basket and either shop elsewhere or forget about the product altogether. In contrast to slow response times on social media (10 hours) and email, live chat provides a rapid alternative with an average time of just 2 minutes.
A personal touch
Personalisation is one of the most effective ways to engage on a deeper level with customers, to encourage loyalty and promote client retention and to ensure buyers choose you over your competitors. Offering a live chat service enables you to address customers personally and respond to individual concerns or questions, rather than directing a visitor to an FAQ section or asking them to send an email to a generic customer service address. You can provide tailored responses, which are likely to result in higher satisfaction ratings.
Catering for customer preferences
Most of us have experience of being put on hold for an age, and there are few things that are more frustrating than waiting to talk to somebody when you have an urgent query, or you're pushed for time. Today, over 40% of customers and over 50% of mobile web users expect websites to have live chat and the majority prefer to use this form of communication, rather than email or telephone. According to econsultancy, 79% of customers prefer live chat because it provides quick responses.
Improved customer service
Today, customer service is more crucial for businesses than ever before, due to the popularity and impact of online reviews and social media. Both positive and negative reviews can go viral in a matter of minutes, and over 80% of web users now read reviews before making purchases. Adding a live chat plugin to your website provides customers with a choice in terms of the communication channels they can use and it also offers you an opportunity to offer customised support at the click of a button. Research conducted by Comm100 suggests that live chat currently has the highest satisfaction ratings with a rating of 82% compared to 61% for email and 44% for telephone support.
Cost savings
Staffing a call centre or a 24-hour phone line is likely to be much more expensive than investing in a live chat plugin.

The top 10 WordPress live chat plugins
We've explored the benefits of using live chat plugins, and now it's time to discover which plugins are available and what kinds of advantages they offer. If you're keen to start capitalising on the popularity of live chat and enhance your online performance, here are the top 10 WordPress live chat plugins:
1. Click4Assistance

Click4Assistance is an innovative text-based solution, which connects customers to a representative in real-time through live chat. You can utilise both proactive and reactive chat, choosing to pop up and make an introduction as soon as the visitor arrives on the page or waiting for them to make the first move and open the feature if they need advice or they have a question.
Click4Assistance is complete customable in terms of their chat windows, having the ability to directly change the HTML, CSS and JavaScript, enables you to brand the chat window exactly to your requirements. it's easy to install and it offers a professional, slick option for businesses. Users can choose from different templates to match their branding and messaging and you can take advantage of a free trial to learn the ropes and see if this plugin is well-suited to your website.
Standard features include:
Ghost text – see what the visitor is typing
Canned replies / automatic responses
Ability to transfers files during the chat
Unlimited routing groups and operators
Over 60 reports
Additional features include:
WhatsApp & Facebook integration
Assign chats to Salesforce
Voice and Video chat
ChatBots
Chat rooms
This live chat plugin is designed to support small and large-sized businesses and organisations operating in both the private and public sectors.
Based in the UK, providing a live chat for nearly 20 years, Click4Assistance is a great option for UK businesses, confirming to GDPR, Cyber Essentials and ISO27001 with data storage and support all based in the UK
Pricing starts as little at £19.95/month and they offer a 30 day no obligation free trial which is full supported by their team in the UK.
2. LiveChat

LiveChat is one of the leading live chat plugins for WordPress. LiveChat is one of the oldest chat plugins, and it has evolved to cater for changing consumer trends, offering businesses the chance to offer features that boost satisfaction ratings and optimise lead creation and conversion. You can customise your chat boxes and templates to suit your brand, you can choose when to chat and it's really easy to get started.
With LiveChat, customers have access to the chat box at all times, which enables them to seek instant advice if they need help or they have a question, and there's also a really handy feedback feature. This provides users with the opportunity to share their thoughts about the experience and also gives businesses a chance to identify potential weaknesses with the system and address them. LiveChat also offers the option to share reviews or comments on social media.
One of the best things about LiveChat is the range of features it offers. You can control every conversation from your dashboard, you can make use of a great coloured marker system, which shows you how long people have been waiting, and you can access a full history of previous interactions.
LiveChat offers a free 14-day trial followed by a set monthly fee
LiveChat offers assistance in 45 languages, making it ideal for international firms
You can integrate LiveChat across apps and platforms, for example, Facebook and Zendesk
3. Olark

Olark is a brilliant option for businesses keen to prioritise customer service and take advantage of a solution that facilitates real-time engagement. This feature can be integrated with your WordPress site very easily, and once you're up and running, you can initiate chats or offer customers the choice to open the box and start communicating with you.
Olark is simple to use, but it offers advanced features, which can be hugely beneficial for businesses, including:
Chat reports, which provide data linked to chat frequency and responsiveness
Seamless CRM integration across platforms and apps, including Salesforce and Zendesk
Automated options and the choice to send messages to specific departments for faster and more effective client responses
Group chat operators together
Access to detailed chat transcripts
Provide support and advice based on personal preferences by means of seeing what is in the customer's basket or trolley
Olark offers a free trial and a per agent fee once the period has elapsed.
4. HubSpot All-in-One Marketing

HubSpot's All-in-One Marketing plugin is designed to be a one-stop-shop for businesses. Offering access to an array of features, including live chat, this plugin is an incredibly useful and versatile plugin to have on your site.
The live chat element streamlines the customer experience, as it enables operators to see who they are talking to and what the shopper has bought or placed in their cart. You can also benefit from targeted messages, which can be sent to different audiences, and you can take notes based on chats, customer emails and calls under the same virtual roof. This makes customer service more efficient and enables operators to access useful information instantly when dealing with a query. With this option, you don't have to repeat questions or spend time figuring out what has happened previously.
Basic live chat features are included in the free version of HubSpot CRM. You can pay for more advanced features.
5. Tidio

Tidio is a well-rounded live chat plugin, which is suitable for most businesses. You can choose from three design options, with a choice of colours to complement your branding. For international traders and businesses, this is an excellent option, as it enables you to chat in several different languages.
One of the most attractive elements of Tidio is the ease of use. Once you've installed the plugin and entered the account details, you can start talking to customers instantly. Tidio provides a 24-hour service, with any queries that are picked up outside of operational hours sent directly to your email. You can also continue conversations via email if a customer exits the chat for any reason, for example, they cut off while travelling. You can also manage Facebook Messenger comments and messages through the Tidio interface.
With Tidio, you can utilise a free version, which gives you access to one agent, or upgrade to add more agents and enjoy a more diverse range of features. Automated features, chatbots and analytics provide an enhanced service at an affordable price.
6. Tawk.To

Tawk.To is one of the most popular live chat plugins for websites because it offers a vast range of features for free.
With Tawk.To live chat, you can access all these functions without paying:
Customise widget options: choose where you want your chat box to appear on the page and which pages you wish to offer a chat function
Access unlimited agents (hire costs apply)
Chat via a host of popular apps and web interfaces
Access ticketing support
Provide canned responses
Use automatic triggers and cues
Store and access chat history
Chat in over 25 different languages
Use a sneak peek feature to see what customers are writing
Detailed analytics and data collection
If you want to upgrade the Tawk.To service, you can also pay a monthly fee to remove the branding and create your own custom chat boxes and templates.
7. ZenDesk

Formerly known as Zopim live chat, ZenDesk Chat is a very popular WordPress plugin. You can use your dashboard or an app to respond to queries on the go and you can access a broad spectrum of analytics and metrics to measure performance, check responses and learn more about your customers in real-time.
ZenDesk Chat is often lauded for its stylish, customisable boxes and templates, which can be modified to suit your branding and the theme of your website. Another advantage of this plugin is the range of triggers available. You can choose to offer advice if a user gets stuck on a page or offer to help out as soon as they land on the page, for example. If you're offline, AI technology will ensure you don't miss out on a sale. You can also direct or route questions to specific agents.
For businesses that have a strong social media presence, ZenDesk is beneficial, as it integrates with social networks and channels to cover all online bases.
With ZenDesk, you have a choice of a free version, which provides basic functionality, or a more advanced package, which is suitable for larger corporations and teams.
8. Drift

For businesses looking to capitalise on the power of live chat to drum up sales and boost conversion rates, Drift is an ideal choice. Drift provides all the essential live chat functions you would expect, but it also offers sales-driven features, including lead capture forms and automated sales sequences.
As well as accessing advice and support through Drift's live chat plugin, web users can also book meetings and consultations or arrange follow-up calls or email communications to discuss orders or find out more about products and services.
One of the best tools for companies on a mission to push sales through live chat is the trigger function. With Drift, you can customise your introduction or greeting based on the behaviour of the individual customer. If your prospective buyer has visited the same page, for example, the service pricing page, a number of times, you can say hello and then ask if you can help out with pricing queries or offer more information about fees and charges. When you're offline, there's an option for customers to send you an email or they can chat with a bot.
Drift offers a free version, as well as a premium offering, which provides additional features and agents for a set monthly fee.
9. Intercom

Intercom is designed for the corporate audience, offering live chat plans that start at over £30 per month. Intercom's live chat plugin is designed not solely to enable businesses to interact with customers through live chat, but also to create and convert more leads.
With Intercom, businesses can:
Provide automated messages to offer round-the-clock support
Target specific audiences and buyers
Schedule advance messages
Chat using apps and web interfaces
Use A/B testing to determine which types of messages and greetings generate the most interest
Intercom may not be ideally suited to all websites, but it does offer perks for businesses that are looking to utilise live chat as a means to push sales, gather useful information about site visitors and customers and increase lead generation. There is a free trial available, but this is one of the most expensive options currently on the market.
10. Pure Chat

Pure Chat is a fantastic choice for those keen to go all-out on the visuals and create attractive templates, boxes and interfaces. You can choose from a host of different colours and themes, you can add animations and you can create custom images to promote your brand. In addition, you can use this live chat website plugin to target audiences and initiate conversations based on user behaviour and the pages they've viewed or spent a lot of time on.
One of the best features of the Pure Chat plugin is the engagement hub, which enables customers or site visitors to get in touch through multiple means. For frequently asked questions, you can also save time by providing canned responses.
Pure Chat users can opt for a free version with 15 chats per month or upgrade to a premium package, which provides more features.

What to look for in a live chat plugin for your website
There is an incredible range of live chat plugins available for WordPress sites and other platforms. When choosing which plugin to use for your website, there are several key factors to consider, including:
Pricing: are you looking for a free live chat website plugin, or would you rather pay more for access to advanced features?
Objective: what is your main objective? Are you hoping to use live chat to provide advice and support for customers, are you looking to boost sales and increase conversion rates, are you trying to tick both boxes? Some live chat plugins are geared towards customer service, while others are designed to generate leads and drive sales.
Features: what kinds of features are you looking to offer your customers and which options would be most beneficial for your teams? Basic versions are often available free of charge. If you don't need a live chat plugin with all the bells and whistles, it's best to stick to more straightforward versions.
Mobility: many businesses are keen to provide flexible options for their customers, including round-the-clock support. If your teams work on the go, or you want to be able to respond to queries long after you've logged off or shut up shop for the day, search for plugins that use automated features and AI technology when you're offline.
Functionality: when you run a business, or you have a long to-do list, the last thing you want is to spend hours trying to install and operate a live chat plugin. If you're new to plugins, select a live chat plugin that is easy to install and run.
Reviews and ratings: reading reviews and looking at user ratings is a helpful way to identify pros and cons and see how other people and businesses have benefited from using different live chat plugins.
Integration: are you looking to integrate your live chat plugin with other plugins, apps, programmes or platforms?

Summary
Live chat offers a dazzling array of benefits for businesses hoping to increase sales, strengthen customer relations, promote engagement and interaction and improve customer service. If you're searching for a Wordpress live chat plugin, hopefully, this guide will help you narrow down the options.