DATE
TAGS
AUTHOR
VIEWS
Get ready for 2016 with a Live Chat System
With the new year looming, now is a good time to evaluate your university's website and how well it is working, adding a live chat system will be a good start for 2016 preparing for the deadlines ahead.
It is that time of the year when many Universities are winding down for Christmas with turkey and presents on their mind, but this quiet period is also a great time to think about implementing a Live Chat System. With the next deadline for undergraduate courses being 15 January 2016, many students will be searching websites over the Christmas period with family and friends to discuss the forthcoming New Year and plans for the future.
A contact number and email address on your website is useful but if your website also has a live chat system it does make direct contact with potential students much easier. Click4Assistance currently works with more than 20 universities including the University of Liverpool, Glyndwr University and Southampton Solent University.
How can Click4Assistance's Online Help Chat assist with deadlines?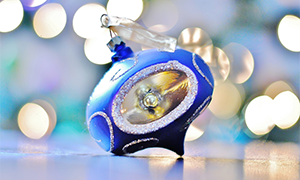 An online help chat system efficiently allows your teams to speak to multiple students simultaneously, unlike a telephone call. It is also 100% customisable which means it can integrate seamlessly within the design of your website. Online help chats are fully accessible allowing international and disabled students a means of communicating for free in real time, and files can be sent containing information in a digital format to make life easier for Universities and students alike.
A business chat can add real value to your marketing, outreach and recruitment campaigns. Start 2016 on a positive note by putting a stop to underperforming campaigns and instead re-invest your budget into something new and exciting for the New Year. With every University trying to make themselves as attractive to students as possible, it is important that your web presence is the best it can be.
Why universities choose Click4Assistance's Live Chat System
Our friendly University Coordinators have years of experience within the education sector and will be happy to offer advice. For more information or for a free demonstration of our business chat software, contact us on Tel: 0845 123 5871, email us on theteam@click4assistance.co.uk or start a chat at www.click4Assistance.co.uk!
2015 has been a great year for us here at Click4Assistance and we believe 2016 will be even better. All the team wish you a Merry Christmas and a very successful 2016.