DATE
TAGS
AUTHOR
VIEWS
Be Only One Call Away with Click2Call
Click2Call is one of the instant communication tools offered by Click4Assistance. The functionality is more prominent within 'Experiences' the new enhanced solution by Click4Assistance. So here's what you need to know…
Image Source: Martin Cathrae
What is Click2Call?
Click2Call is a website tool that allows a visitor to request a free call over the normal phone network. The organisation adds call credit to their Click4Assistance account, which enables the visitor to have a call at the cost of the company.
Your online visitors can request a call by clicking on the button presented on your website, this will display a call request form where they will need to enter their name, phone number and select their country dialling code. Once the request has been submitted, available representatives are notified in which they can accept the call where both the operator and visitor's phones will ring, instantly connecting them.
Why Should Organisations use Click2Call?
International Communication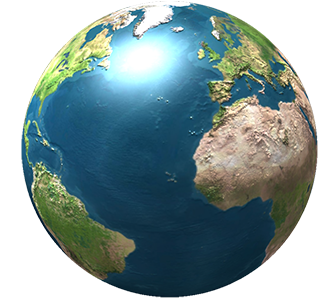 Click2Call is great for organisations that operate globally as many international calls are costly. The functionality enables all visitors, regardless of location to make contact and have their enquiry answered.
Universities have been finding this particularly useful for encouraging potential international students to contact their establishments. These students are regarded as high value, therefore being able to offer them free easy access to speak with representatives, helps put the university as their top option as they feel their needs are being catered for.
Lessens Mobile Charges
Most people nowadays don't have the need for a landline phone, with many of us using our mobile phones to contact friends, family and companies. However, calling some organisation will rack up the enquirer's mobile phone bill, therefore they tend to only make these calls if absolutely necessary.
By offering Click2Call you can encourage your visitors to call your business whenever they need to speak with your representatives, with no charges to them whether they are calling from their mobile phone or landline.
Insurance companies find that their customers will try other contact methods such as email and chat before resorting to calling the organisation, as the call can be lengthy and therefore costly to mobile phone users. By implementing Click2Call insurers can encourage more visitors to make contact via telephone.
Skip the Menus and Queues
As the visitor is requesting a call that initiates only when the business operator accepts it, it means there are no tedious telephone menus to navigate through or waiting in a queue. They can simply ask for a call and continue what they were doing, reducing the bizarre and manic Olympics involved in being placed on hold. This includes the neck cramping of holding your phone to your ear without using your hands, and our personal favourite when your phones on loud speaker, the 5 metre dash to it when you hear an operator pick up.
Keep Your Number Private
When operating a small business or a company that involves moving around, some owners will use their mobile phone for both business and personal use and will not want their number displayed on their website. They tend to only provide their email address which results in frustrating customers if they expect to be able to contact the organisation by telephone.
Click2Call will display the visitor's phone number to the operator but it will not show the company's number to the visitor, therefore maintaining full privacy of the company's number, but still providing this contact method to customers.
Click2Call is very easy to set up, to get started give your account manager a call on 01268 524628, for more information on how to add chat to website email theteam@click4assistance.co.uk.
Author:
Gemma Baker
Gemma is the Marketing Executive for
UK live chat software provider
, Click4Assistance, with a range of digital knowledge within PPC advertising, SEO practices, email campaigns and social media.