DATE
TAGS
AUTHOR
VIEWS
New Enhanced Solution for the New Calendar Year
The beginning of Semester 2 is upon students and staff, meaning the next few months will bring preparation for their important examinations. Whilst existing students are hard at work, 2018 applicants would have started the UCAS process to gain entry into their chosen courses and universities.
Whatever stage a student is at in their education journey, there will always be questions about entry requirements, course information and accommodation queries etc. Young adults prefer conversing via text based methods compared with traditional channels such as telephone, therefore universities around the UK have started to implement live chat and other web based communication channels to increase student engagement, ensuring they get their enquiries answered.
Live chat is an instant communication channel that connects a student to a university representative in real time. They are able to converse via text based messages, which allows students to receive a speedy answer to their questions. Most enquiries will often be repetitive, therefore to reduce the amount of time operators have to spend typing out the same responses, they can select the relevant answer from a library of Predefined Replies, this means that individuals in chat receive their answer even quicker.
They can also be helped faster if the information is already present on the website, as operators within chat can automatically redirect the student's browser to the specific page with Auto Navigation. If an individual needs to complete a form they could also be directed to it on the website, alternatively this can be sent via file transfer. This ensures receipt of the documentation and reduces the time involved sending follow up emails.
Including International Students
International students are highly valued to universities, unfortunately when they initially begin their application process there are some events they can miss out on due to their location, including open days. UK universities have been looking into ways to digitalise their open days, to ensure every potential student has access to their information.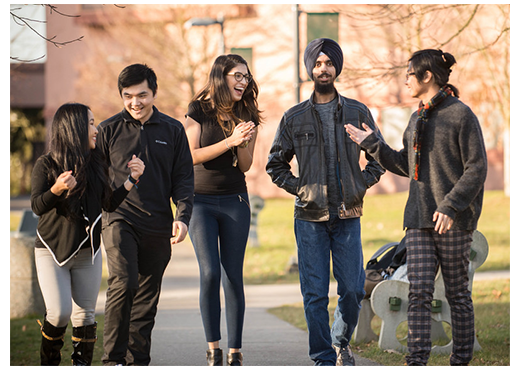 They have been achieving this with the use of Meeting Rooms, where multiple participants can chat with university representatives to discuss the information they have been presented with. Most do this in conjunction with video demonstrations, such as tours of the campus and webinars held by course tutors about what they can expect.
Universities can set up meetings with potential students that cannot attend the campus via Video Chat, allowing them to have a digital face-to-face appointment to discuss their options and answer any questions. Alternatively, universities have been using Click2Call that allows international students to phone the organisation free of charge, enabling them to have access to a method that previously may have disregarded due to the expensive costs involved.
By being more accommodating to international students, universities can concentrate on increasing their engagement and therefore become a more attractive choice for the high valued individuals.
Sorry We're Not Available
Due to tight resourcing and time of day, representatives will not always be manning the communication channels; therefore university websites can still collect potential student information or direct them to important information and latest news on the website.
Universities can customise our smartContact forms to gather potential students details in return for a prospectus or booking onto their open days, the forms are easy to add to the website and configure to collect the exact information that universities require. Alternatively, to direct potential students to existing web pages that have data collection forms, a Promotion can be added to any page during their journey. The Promotional image will appear based on a number of rules such as, the website has been browsed for a certain amount of time or a specific page has been visited. A URL can be assigned to the Promotions which if accepted will then automatically direct the visitor to that page of interest.
Easily Increase Student Engagement
There are many tools available within 'Experiences' by Click4Assistance to help universities save resources whilst encouraging students to engage. To find out more information about the new enhanced solution, book a demonstration with our education co-ordinator by calling 01268 524628 or email theteam@click4assistance.co.uk
Author:
Gemma Baker
Gemma is the Marketing Executive for
UK live chat software provider
, Click4Assistance, with a range of digital knowledge within PPC advertising, SEO practices, email campaigns and social media.