DATE
TAGS
AUTHOR
VIEWS
Strengthening Systems by Improving Infrastructure
Providing a resilient service means ensuring our infrastructure is as strong and stable as possible. With the appointment of a new operations manager, focus turned to making improvements and strengthening our systems to increase efficiency.
Our systems have achieved 100% uptime since 2015 exceeding our 99.5% guarantee. We strive to continue attaining this rate with the steps we have in place:
Business Continuity
Continuingly reviewing our Business Continuity Plan (BCP), we identify and analyse potential threats, ensure restoration of digital data and test disaster recovery systems.
Both our operational and development teams are provided with vulnerability awareness training, including secure coding practices outlined by OWASP and WASC.
Reports are generated on an hourly basis which allows our operation's analyst to regularly review the information. They will then escalate to the team any potential issues they have identified that could occur, allowing them to be proactive and put preventions in place.
Data is stored on Click4Assistance owned servers which is located within Equinix flagship data centre in London. They are a global leader in co-location and connectivity, in which they have several accreditations. Encrypted backups and replications are performed to the servers on a full, differential and transactional basis hourly.
The servers were relocated in July 2017 to a more powerful rack within the data centre. This ensures that with our growth in customer base, we are able to provide a resilient service
Monitoring
We use 4 separate external monitoring systems to notify engineers immediately 24/7 via SMS and email if an issue occurs. 6 internet carriers provide resilient connectivity to the solution to ensure the service continues running with no interruption.
Physical access to our system is restricted via bio metric access control, including retina scanning for authorised key members of Click4Assistance staff. This is monitored 24/7 by a permanent security presence, security breach alarms, video surveillance and controlled physical barriers.
Computerised Building Management systems (BMS) monitors and remotely operate sensors covering electrical, mechanical, fire and leak detection systems, ensure the environment is resilient and protected again fire and power outage. Very Early Smoke Detection Apparatus (VESDA) or very similar sophisticated detection technology is installed in every facility.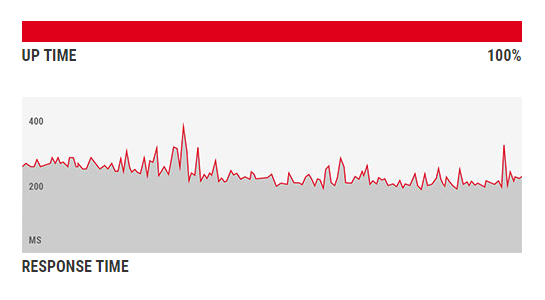 Disaster Recovery
Every eventuality has been accounted for and documented. The DR plan lists what will occur including the errors/ notifications received, helping our engineers to identify the correct issue. This allows them to follow the steps to resolve it as efficiently as possible.
Pen Testing
Performing authorised simulated attacks on our solution, enables the security of the system to be evaluated and allows our operations team to resolve any identified vulnerabilities. Essex and Kent Police were the latest organisation to be approved to carry out a Pen Test.
Office Systems
Migration to streamline our office operations and improve efficiency has started to take place, moving over to Virtual Machines and the Cloud. Our accounting system has been the first to be updated and now aids our finance team to reconcile payments and expenses, invoice customers and pay wages in a much faster and effective manner.
Along with security our infrastructure is a priority for us. Having a resilient system ensures that the solution is usable for millions of users on a day to day basis. Upgrading our internal systems also guarantees that our staff are working with the best applications, allowing them to serve you more efficiently.
Click4Assistance has been providing live chat for over 10 years within the UK to a range of industries. For more information on our company's infrastructure and how you can add chat to website, contact our team by calling 01268 524628 or emailing theteam@click4assistance.co.uk.