DATE
TAGS
AUTHOR
VIEWS
Start-Ups, what's more important? Products or sales?
"Build it, and they will come" was once a mantra used to entice entrepreneurial minds into the world of business. It sounds so simple. According to that mantra, all you had to do was build your idea and the customers will appear. Unfortunately, we do not live in Narnia, so customers cannot be magically produced from thin air. On the flip side, you can sell your heart out but if the market is not interested in the product, for whatever reason then you still have nothing. So, which came first, the product or the sales?
The chicken, or the egg?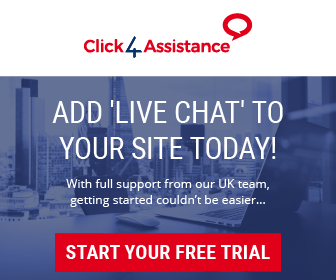 Sales and product development are two of the most important areas of a startup. While startups would like to choose one area to focus on and then start another, business does not work like this. Processes for success must be run simultaneously, not concurrently, as they tend to support each other along the way, paving a better road for the future. Many startups fail due to a lack of research, since they believed a business' success was a direct result of the product, when most times, it's a lot more detailed than just that. A business could have a smashing product, but without the sales, marketing and distribution strategies working in tandem to gain customer interest, product visibility, and brand equity, the business venture would fail. Each part of the business plan supports another.
However, a business could have a rock solid sales, marketing and distribution strategy, but the product itself is mismatched to the market and that will also be destined to failure. Products of low quality will fail, products or services that the target market is not interested in will not sell, and customer offerings that do not have thorough research, testing and feedback will likely be unsuccessful. Here is where most startups generally fail, at the dreaded 'is your product good enough' phase, as many entrepreneurs don't want to hear that their dream idea is useless to the average customer in their target market. Alas, sometimes the problem is just with the product itself, cited as the top reason for startup failures, whereas poor product quality is reportedly responsible for the death of 17% of startups, killing the company before it could even get off the ground.
Maybe the chicken, then?
Should your startup be a product based offering, then your company's focus should be spent on delivering the best product your customers would use, focusing on what your product offers, and continuously developing and refining as it progresses. This way, customers will naturally recommend the product since they discover it not only useful, but worth investing their money with your startup as your philosophy revolves around continuous development, and customers want to be a part of that. But do not forget that a strong sales and marketing strategy is needed as well, since customers will not just know about you magically.
The ultimate juggling act
It can feel daunting as an entrepreneur not knowing which direction to focus on. Investing your effort evenly across your product research and development and your sales, marketing and distribution strategies will give your startup the boost and support its needs in the early stages. Entrepreneurs have to juggle these tasks while bootstrapping as best as they can. Some will say that running a startup is the ultimate juggling act of all time, but should it be achieved, the success of the venture would be theirs, as the recipe for success requires a five-star product and potent sales, marketing and distribution strategies.
How Click4Assistance can help
Startups do not have the time to flit between apps, trying to keep up with all the feedback from customers and testers, and make sure that their customer service is five-star from day one. As the best live chat provider in the UK, Click4Assistance is committed to ensuring your customer service is as efficient and productive as it could be, bringing your live chat on your website, social media instant messages, feedback forms and surveys, your offline forms and artificial intelligence all to one sleek personalised desktop dashboard. Don't forget — we can also integrate seamlessly with your CRM which makes tracking all that incoming feedback much easier.
Most experts will agree on one thing: both sales and product development are crucial to a startup's success, and it's not a matter of choosing a priority. Embrace both and reap the reward from selling a five-star product.
If you're interested in deploying Click4Assistance, the UK's premier GDPR compliant live chat software solution, to increase your business' productivity for 2020, give us a call on 08451235871 or send an email to theteam@click4assistance.co.uk and one of our experts will be with you right away. Not ready to reach out yet? Discover how it works, try a demo, or better yet, try Click4Assistance completely free for 21 days.