DATE
TAGS
AUTHOR
VIEWS
A Day in the Life of a Click4Assistance Account Manager
Recently I left the comfort of the marketing department to spend the day amongst Click4Assistance's account managers, focusing my attention in particular on Conor Matthews.
The Man Behind the Phone: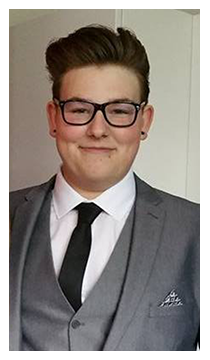 Conor joined Click4Assistance in March 2016, bringing with him a love of cars, pugs and Chicken McNuggets (they have to be McDonalds!) His bubbly personality is infectious meaning there is never a dull day with him around. His customers enthuse about the level of service he provides and even label themselves as #TeamConor!
"Full credit to Conor who has been on hand every step of the way and more than happy to answer all of questions, no matter how trivial!" - Ashley Secker, Red Sea Holidays
"From our first tentative enquiries, Click4Assistance (Conor in particular) have been superb. Through our own process of consideration, agreement, development and deployment we have been well supported every step of the way." – James Titmuss, Abacus
"Excellent customer service and brilliant product, Conor in particular is exceptional." – Carol Elaine Baker, Bells Crossgar
"Thanks, Team Conor :)" Steve Sanashee. Metropix
So, How Does Conor Achieve This?
Conor begins the Click4Assistance morning by flexing his fingers as he answers emails from his clients and logging into Experiences to ensure his customers can contact him via chat.
With his emails done, Conor turns to his morning calls. Taking the time to prepare for each one, he reviews any previous correspondences and analyse the latest results, noting down any suggestions for improvements.
With every conversation Conor ensures the call starts on a personalised note, before asking how they are getting on with the solution. He answers any questions they have and talks them through his suggestions. He finishes off by confirming when he will next call them but offering his support in the meantime if they need him.
Midday rolls around signalling the 2 hour lunch period where the team are reluctant to interrupt clients' breaks with calls, therefore Conor and the rest of the account managers turn their focus back to their emails, addressing anything that has been sent during the morning session.
During this time each member will participate in the most important part of the day, lunchtime! Conor regularly makes the rest of the team jealous with curries complete with naan bread, 20 Chicken McNuggets Share box (that he isn't sharing) or a Gourmet Rustler burger. I'm getting food envy just typing this out, luckily the day I chose to sit with him he opted for a chicken and bacon sub.
With lunch over, the account managers continue with their emails and catching up on other tasks until 2pm indicates the start of the afternoon calling session. Conor and the others will tend to re-try any customers they couldn't get a hold of in the morning, otherwise will aim to book training sessions for the afternoon. These sessions have become more popular as many existing clients are migrating over to the new enhanced version and more new customers are coming on-board.
The training sessions can run through anything from setting up users, their types and routing groups, configuring an experience, running and scheduling reports, managing features available to operators such as Predefined Replies and Auto Navigation to the main area the Dashboard and how to handle chats. But most importantly the training will contain the areas that the customer specifically requests to learn about.
From 4.30pm Conor and the rest of the team turn their attention once more to their emails, finishing the day replying to any incoming enquiries and catching up with the senior account managers to discuss anything that has come up during the day, ensuring by the end of play everything has been accounted for.
I was surprised that by the end of the day Conor still had his voice the amount he has been speaking. But to complete his day he wished everyone a good evening and went home to rest for another day at Click4Assistance.
How would you cope in Conor's role? I was more than happy to escape back to the marketing department where my biggest concern is whether my commas are in the right place, not having to look after many accounts with different live chat implementations!
For more information about Click4Assistance and our solution contact our team on 01268 524628 or email theteam@click4assistance.co.uk and who knows you may soon be routing for #TeamConor!