DATE
TAGS
AUTHOR
VIEWS
Are you Communicating Effectively with Your Customers?
Put yourself in your customers' shoes, what are they trying to achieve? Are they making a purchase, sourcing information or needing advice? If they experience an issue how can they get it resolved - can they easily contact your organisation or is their simplest option to leave your website?
In an increasingly digital world customer demands have rapidly grown to expect immediate action, giving most organisations only one chance to impress the consumer. One of the crucial aspects of customer service is communication however many companies are still getting this wrong.
Some businesses will railroad their visitors to contact them in a certain manner by only displaying their phone number or email address. This frustrates visitors who want to speak directly with someone or correspond in writing etc. as they are unable to use their preferred communication channel, especiallu when visitors are so used to live chat for websites.
Live Chat for Websites is the Most Popular Contact Method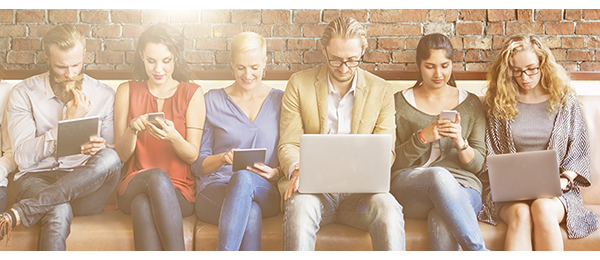 Live chat used to be a 'nice to have' function on a website but it has since grown as a vital part of customer service.
Live chat for websites as a software solution provides the highest customer satisfaction rates for any communication channel. This is due to its instant nature being able to directly connect the visitor with an advisor in real-time. More than half of all customers prefer to chat with someone online, rather than call a company for support.[1]
It is easy to add to any website with a simple copy and paste exercise of the html script into the admin area of the website. There has been an increase year on year with organisations adding live chat, as another method within their spectrum of communication channels. This enables visitors to have a choice in what contact method they use and promotes a multichannel approach to customer service.
When an agent is logged into the live chat solution and set to available, the chat button will show as available allowing visitors to connect and ask their questions. They will be alerted by an audio and visual notification to any incoming chats, these can be automatically allocated to a user, alternatively the next available operator can manually take the enquiry.
If all advisors are unavailable or logged off, the chat service will be offline. Organisations can choose whether to gather contact details in their absence in order to follow up any leads when they are present. Alternatively, the space can be used to display operational times, other contact methods or can be hidden altogether.
An agent can handle 3 chats on average once trained; this does however depend on the nature of the enquiry. In busier periods, this allows fewer representatives to be able to handle more of the workload and provide quick resolution to the visitor's enquiry as it reduces the bouncing backwards and forwards seen in other communication channels such as email.
Live chat for websites can also streamlines the waiting on hold or navigating a complex menu as experienced with phone calls. A prechat form can be used to gather some initial details which are passed straight to the agent when the chat starts. The prechat form can also contain a department selector which allows the visitor to choose which area of the business they need to speak with. If this isn't present then it is determined within the software during configuration which team the chat will route to. This reduces the amount of enquiries being directed to the wrong departments, which wastes time and frustrates the customer as they have to repeat themselves.
Click4Assistance has been providing live chat for websites for over 15 years, helping all types of organisations to improve their communication with customers to be more efficient. For more information on how to implement live chat into your company contact our team on 01268 524628 or email theteam@click4assistance.co.uk
---
[1] SuperOffice, 2019, 21 Reasons Live Chat Can Help You Grow Your Business