DATE
TAGS
AUTHOR
VIEWS
New Enhancement Added to Meeting Rooms
Last year our developers released Meeting Rooms into 'Experiences' by Click4Assistance. The communications channel allows multiple participants from any location in the world to digitally engage in an online environment via text-based messaging.
Universities have been using Meeting Rooms for holding virtual open days, whereas other organisations have been optimising the functionality for online Q and A sessions, bidding auctions, presenting webinars and product launches etc.
This allows organisations to share important information and advice in a quicker manner, as they are broadcasting to a higher number of their audience at the same time, reducing the amount of repetitive enquiries received. It can also help to save a company's resources as only one operator could be required rather than 15 advisors handling 1 enquiry each.
Meeting Rooms were developed into the Click4Assistance solution from a customer suggestion. After discussing the client's requirements to have a chat room to hold a reverse bid auction, the team realised what other potential the communication channel had and started work.
The new enhancement to the Meeting Rooms has also been built from a customer's requirements, Teens in Crisis. The charity commissioned by the NHS, added the Click4Assistance solution to provide text-based counselling to young people across Gloucestershire and hold live groups online.
They wanted the Meeting Rooms to be moderated in case vulnerable people post identifying information, therefore by regulating the messages before they are seen by the participants safeguards the individual.
Moderating Meeting Rooms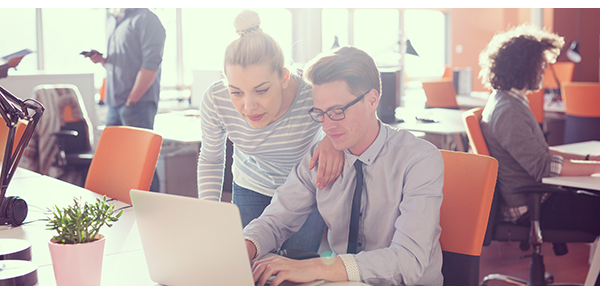 There are several ways a Meeting Room can be monitored. Before entering a session, the visitor will need to enter a name, an operator will be able to gain them access or deny it based on this. The visitor will see a 'please wait' message whilst the representative decides, if they are granted access they will be navigated to the room, if they are denied entry they will be asked to try another name. This enables organisations to not have 2 or more participants of the same name within the chat, allowing them to identify who sent each correspondence.
Some organisations, such as Teens in Crisis, will want to restrict entry to only a certain region, based on the geolocation they serve. This can be achieved in a couple of ways; one may be to customise the pre-meeting form to have a statement such as 'I confirm I live within the … area' along with a mandatory tick box that must be selected before they can continue. Alternatively a drop down selection can be included, this could contain all the regions they cover and an 'other' option, if other is chosen the visitor will be presented with a 'service unavailable for this area', otherwise all regions could be displayed in the drop down selection and either navigate the individual to the chat session or to the service unavailable message. This choice of moderation allows organisations to select how their pre-meeting form looks.
Once a visitor has entered the meeting, their messages are also moderated. When the individual composes and sends their message it is held in a pending status, until a representative approves or denies the communication. The individual will be notified if their message has been denied and by which operator, otherwise if approved it will be displayed to the rest of the room.
Reporting on Moderated Meeting Rooms
The Meeting Room reports will enable organisations to monitor the performance of their meeting session and their operators, showing the chat transcript, duration between receiving and approving/declining a message, and which operators were involved etc. allowing them to identify any areas for improvement such as they need extra training or an additional advisor within the room etc.
Click4Assistance has been providing live chat website software for over 10 years, for more information regarding the Teens in Crisis implementation or our Meeting Rooms, contact our team on 01268 524628 or email theteam@click4assistance.co.uk.