DATE
TAGS
AUTHOR
VIEWS
Merry Christmas!
Merry Christmas everyone! Today brings with it a wave of emotions and chaos, so here are some tips to survive today, and what to do if you get stuck trying to contact someone in customer support today. (Read all the way to the end, for some extra Christmas fun!)
Christmas disasters to avoid
Christmas Day is a day of giving and receiving, caring and sharing… and for some, accidents. You're sleep deprived from a late night of Santa impersonation, up at the crack of dawn with the assistance of excited screams, rushing around like a headless chicken in the kitchen, and possibly washing all this down with a few too many glasses of mulled wine. Accidents are bound to happen, but here are a few common Christmas accidents you should try to avoid today.
Kitchen cuts and burns. Mind your hands and arms when taking food out of the oven or carving the turkey.
Sprained ankles from high heels. Try to take your heels off and wear flats if you're at a party or event for more than a few hours, especially so if you're having a few drinks.
Hanging decorations. It's Christmas Day, your tree looks fine and you don't need those extra lights hung today. Stay grounded, it's almost all over.
Falling down the stairs. Don't go head over heels in a mad rush to unwrap presents or get to the front door, and don't leave items on the stairs. Ending up in the Emergency room is not a great way to spend Christmas.
Electric shocks. Take care when handling electrical items when consuming alcohol.
Putting your back out. We know it's cold outside, but it's better to make a couple trips to the car, rather than spending your Christmas Day in bed and in pain.
Slipping on ice. Take extra care and wear sensible shoes when walking in snowy or icy conditions.
Hurting yourself with sharp objects. Scissors or knives don't replace screwdrivers, even when you're in a rush to get batteries into that brand new toy that needs to be working five seconds ago.
Candles. Keep candles away from fabric, decorations, furniture and Christmas trees. Swap with battery powered candles if you can.
Hangovers. Moderation should be the word of the day when it comes to alcohol consumption on Christmas Day. All those mulled wines, gin and tonics and Bailey's add up.
Self service is step one
On Christmas Day, most businesses will be closed, however customers might still want help. FAQs and self-help libraries are the first place to check if immediate assistance is needed. However, for those companies that have a live chat system, they may also have a ChatBot to assist with simple issues.
You're 25th in the queue
For those companies who are working today, on Christmas Day, using a live chat on your website would be the most ideal option for customer service staff who wish to work remotely. Because this might be a skeleton staff, you may have to wait in a queue longer than usual. It may be faster to use an enquiry form to leave your request and your contact information and the company will get back to you after Christmas. Or even, try again tomorrow.

It's time to try something different
Trying to ring a company today might land you in a queue, or just send you to an overflowing voicemail inbox. Instead, send an email, try a contact form on the website, send them a message on social media, or even better, try their live chat on their website. If you don't get to speak with a customer service agent, don't fret - try again tomorrow. Everyone's stuffed full of mince pies and turkey at the moment.
Enough work! It's time for some fun!
Here are some questions you can ask a relative or friend today to test their Christmas knowledge:
1. What Christmas Ballet is the most famous of all?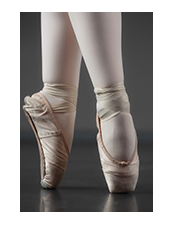 Rudolph's Surprise
The Nutcracker
Mr. and Mrs. Claus
Frosty Goes to New York
2. Where was Mommy kissing Santa Claus?
On the Corner
In the Bedroom
Under the Mistletoe
In a Dark Alley
3. Who wrote the song "Here Comes Santa Claus"?
Michael Jackson
Gene Autry
Persy Douglas
Leroy Jones
4. What does Alvin want for Christmas?
An iPod
A Bottle of Rum
A Hula Hoop
A New Car
5. What should little children leave out for Santa on Christmas Eve?
Cookies and Milk
A Bottle of Wine
Chewing Gum
Cheddar Cheese
6. What is Frosty the Snowman's nose made of?
A Carrot
A Potato
A Button
A Rock
7. Who is Ebenezer?
The Milk Man
The 23rd President
The Scrooge
Mrs. Claus's Secret Friend
8. What colour is the Grinch?
9. Which reindeer's name starts with a "B"?
Bart
Burt
Bodog
Blitzen
10. Which reindeer does not belong below?
Dancer
Comet
Roger
Dasher
Have fun today and have a very Merry Christmas!
---
If you're interested in deploying Click4Assistance, the UK's premier GDPR compliant live chat software solution, for your business' website, give us a call on 08451235871 or send an email theteam@click4assistance.co.uk and one of our team experts will be with you right away.