DATE
TAGS
AUTHOR
VIEWS
Sunderland City Council uses "Chat On Your Website" Software to Improve Online Services
Formed in 1974 and granted city status in 1992, Sunderland City Council cover a range of services for the area. They're the local government authority for the city and metropolitan borough of Sunderland and have been labour controlled since 1974, led by the councillor Paul Watson.
Sunderland City Council are encouraging customers to use their services online, regarding queries about council tax or school expenses (for example, meals). Or if someone needs to apply for parking permits, or license renewal. Sunderland City Council residents are able to report issues such as an abandoned vehicle, or graffiti; using live chat on the Council website, assists the customers while using any of these services.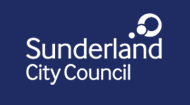 After spending money and time on the development of their online portal that holds the information the residents need, Sunderland City Council contacted Click4Assistance to enquire about communication channels to support residents. They now use a "chat on your website" solution to aid residents as they move to the digital platform; for example, if a customer has any enquiries regarding one of the forms online or needs to be directed to a page. Clients in chat can request to be directed to a specific page and thanks to the auto navigation feature in the software, operators are able to do just that. Sunderland City Council use the web chat solution to signpost visitors to the correct area and encourage self-help.
Predefined replies can also be used in chat to answer any questions that may be similar, in lieu of typing out the same answer every time. By talking in a live chat session, the workload for staff decreases. It reduces staff involvement in processing residents' applications and payments, having to send out the correct forms to residents with queries – which is time consuming for both – all forms can be accessed online. This means they aren't dealing with as many phone calls regarding the same things from different customers, it also condenses the amount of emails they receive. Because live chat is a real time means of communication, operators can instantly reply when a visitor starts a chat, if in need of assistance.
We look forward to working with Sunderland City Council in the future and hope their customers enjoy the service they provide. For more information on adding chat on your website, contact us on 01268 123 5871 or email us at theteam@cick4assistance.co.uk. Why not get a head start and alternatively start a chat with us on www.click4assistance.co.uk
Author:
Rae Boyling
Rae is the Marketing Assistant for
UK live chat software provider
, Click4Assistance, with experience in copy and original writing, Rae produces content for articles appearing on the Click4Assistance website and email campaigns.